Dianne Freeman Books in Order: Your Guide to the Countess of Harleigh Mystery Series
Published: 25 May 2023
Written by Penny Somerset
Today we're embarking on a journey through time, escorting the adventurous Countess Harleigh as she maneuvers her way through the intrigues of 19th century England. We're diving into the series penned by the talented Dianne Freeman, and this post will be your compass, guiding you through the captivating world of Dianne Freeman books in order. Grab your monocles and lace gloves, we're heading into an era filled with secrets, scandals, and suspense!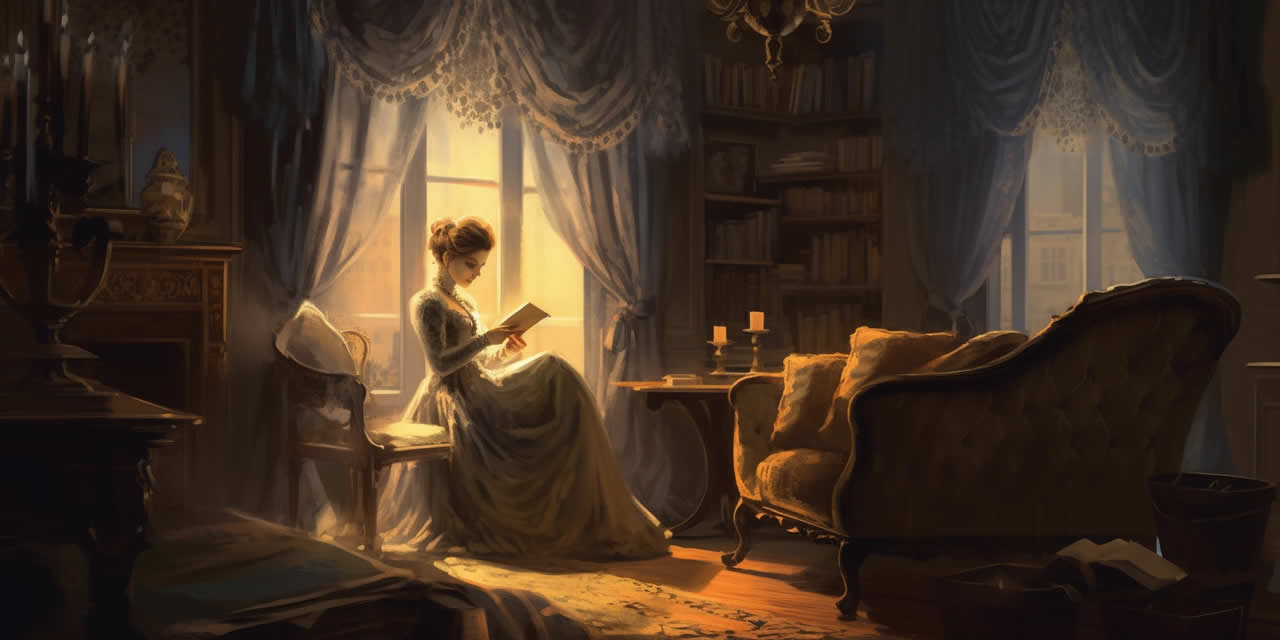 Please note that Books.org participates in the Amazon Services LLC Associates Program. This means that when you click on our links to Amazon.com and make a purchase, we may receive a small commission at no extra cost to you. This helps us continue to provide high-quality book recommendations and reviews. We truly appreciate your support!
Dianne Freeman, the mastermind behind the riveting series, breathes life into her characters and paints vivid backdrops that'll transport you to the heart of the Victorian era. She crafts mysteries that keep us guessing, and we're smitten by the pluckiness of Countess Harleigh, her knack for unearthing the truth hidden beneath layers of genteel society's pretense. Whether you're a seasoned reader of Freeman's books or you're meeting the Countess for the first time, this guide will prove invaluable, assisting you in navigating through her thrilling literary exploits.
Our List of Dianne Freeman's Countess of Harleigh Mystery Books
A Lady's Guide to Etiquette and Murder (2018)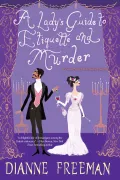 In Dianne Freeman's exciting historical mystery debut novel set against the backdrop of Victorian England, the affluent American-born Countess of Harleigh, Frances Wynn, navigates both the joys and clandestine pitfalls of London's social scene. Newly widowed and embracing her newfound liberty, Frances relocates to the posh neighborhood of Belgravia with her young daughter, eagerly awaiting her sister Lily's arrival from New York for her debut London season.
However, Frances' fresh start is disrupted when an anonymous note sent to the Metropolitan police implicates her in her husband Reggie's death. Trying to convince Inspector Delaney of her innocence, she also needs to prevent him from discovering the dishonorable details surrounding Reggie's death. Fate places her attractive new neighbor, George Hazelton, among the select few privy to her secret. As Frances juggles social obligations on behalf of Lily, doubts about Reggie's death, and a web of local gossips, she also relies on the gallant George Hazelton to help decipher the truth.
The disquieting realization that a killer may be lurking among them spurs Frances into action. Determined to protect Lily's inaugural season and their lives from an untimely and ignominious conclusion, Frances sets out to unmask the concealed villain. In this twisty historical mystery, every social event could be a clue, every whisper a vital piece of the puzzle. As the stakes escalate, Frances must marshal her resources and unravel the mystery before it's too late.
A Lady's Guide to Gossip and Murder (2019)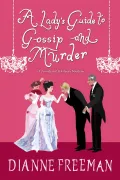 Dianne Freeman's second engaging installment in the historical mystery series has our adventurous protagonist, Frances Wynn, the American-born Countess of Harleigh, navigating the eccentricities of British aristocracy and a captivating whodunit. While others of her social standing retreat to their country estates for the traditional grouse-shooting season known as the Glorious Twelfth, Frances remains in London, anticipating a peaceful time with her sister Lily, who is on the cusp of an engagement.
However, tranquility eludes Frances when her friend Mary Archer is found dead under suspicious circumstances. Initially, Frances had hoped Mary would be a match for her cousin Charles, but their romance was short-lived, making Charles one of many potential suspects. Frances is taken aback when she discovers Mary had a secret stash of scandalous notes, detailing the private affairs of society's crème de la crème.
Did the mild-mannered Mary resort to blackmail? With the help of her ever-reliable friend and neighbor George Hazelton, Frances plunges into the police investigation, exposing more about her fellow aristocrats than she ever desired. Amidst historical intrigue, a sea of suspects and a growing number of victims, Frances must tread carefully or risk becoming the killer's next target.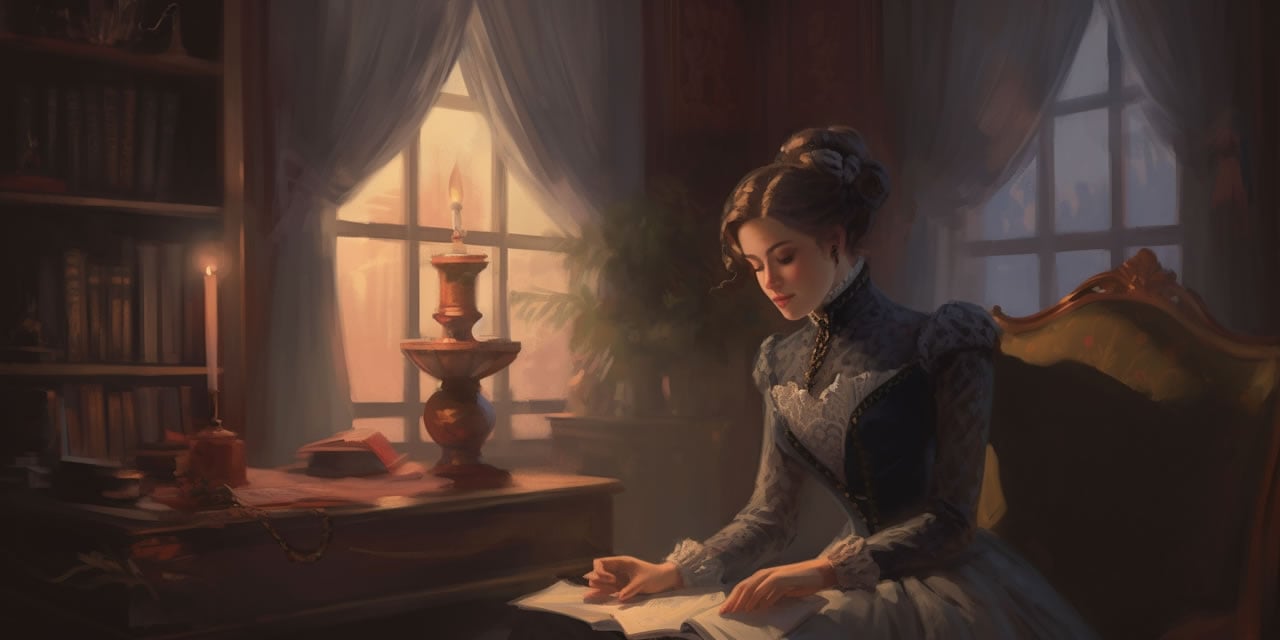 A Lady's Guide to Mischief and Murder (2020)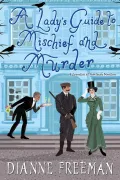 Amid the calm English countryside, far removed from London's hustle, the widowed Countess of Harleigh, Frances, seeks a discreet location for her sister Lily's upcoming wedding. She settles on Risings, a charming family estate in Hampshire owned by her love, George Hazleton. Their guests soon arrive, partaking in quintessential country pastimes such as shooting, horse riding, and private romantic exchanges.
However, an undercurrent of danger disrupts the idyllic surroundings, not solely due to the arrival of Frances' status-seeking mother. Unusual accidents begin to trouble the guests and staff, leading Frances to suspect malicious intent, with Lily's fiancé, Leo, potentially being the target. Despite her mother's distaste for Leo's non-aristocratic background, Frances, now happily paired with George - who values her far beyond her financial worth - stands firm in her endorsement of Lily's choice.
As mishaps escalate to murder, Frances and George embark on a mission to expose the perpetrator amidst their eclectic mix of attendees. With the threat looming larger, they must act swiftly to prevent the festive wedding bells from turning into a mournful death knell.
A Fiancée's Guide to First Wives and Murder (2021)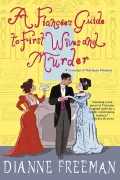 Frances Wynn, the late Earl of Harleigh's wealthy young widow, finds herself in a whirlwind of cosmopolitan engagements. She's barely had a chance to catch her breath after her mother and daughter embark on a Parisian shopping spree when she and her betrothed, George Hazelton, are caught up in social events with visiting Russian royalty.
Amid the flurry, a surprise visit from Inspector Delaney with a young French woman, who shockingly proclaims herself to be Mrs. George Hazelton, spins their world further into chaos. Frances, poised to take that very title, is torn between dismissing the woman, Irena, as a fabulist or mentally disturbed. Irena, asserting her place as the illegitimate progeny of Russian nobility, claims to have been kidnapped multiple times and to be receiving threatening letters.
When George intervenes, he debunks her claim to being his wife but validates her royal descent. As he agrees to probe into the legitimacy of Irena's claims, the drama peaks when Irena is discovered strangled in Frances' garden. The gruesome discovery thrusts Frances and George into a quest for truth and justice. As they navigate through Irena's fanciful tales to sift the truth from lies, they realize they must expose a murderer to clear their names, leading to an alarming conclusion that danger might be closer than they ever imagined.
A Bride's Guide to Marriage and Murder (2022)
As Frances stands on the brink of marrying George Hazelton, her thoughts are consumed not by floral arrangements or seating plans, but by a potentially explosive family feud. The rival families of Connors and Bainbridges, American tycoons who have made London their playground, have been invited to the wedding thanks to her besotted brother, Alonzo, and their status-seeking mother.
While Alonzo is smitten with Madeline Connor, their mother has extended the invite to Mr. Bainbridge, setting the stage for potential social calamity. On the day of the wedding, Frances breathes a sigh of relief as Mr. Connor is absent from the church, but the relief quickly turns into dread when she discovers the reason: Mr. Connor has been found murdered in his home with Alonzo, shockingly, found at the crime scene, weapon in hand.
As Frances and George put their honeymoon on hold, they dive headfirst into a web of secrets and vendettas, not just among the warring families, but also within their own ranks. With a murderer who seems bent on avoiding capture, even if it means claiming another victim, Frances's early days of matrimony teeter on a precipice of peril.
A Newlywed's Guide to Fortune and Murder (2023)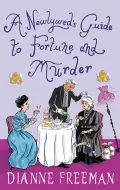 In the midst of her newlywed life, while her husband George is engrossed in a unique assignment for the British Museum, Frances steps into a role of societal mentor. Tasked with the responsibility of presenting Kate, the niece of the frail Viscountess Winstead, to Queen Victoria, she immerses herself in navigating the eccentricities of society.
However, Kate's charm and intelligence is a bit too polished, leading Frances to suspect that there's more to this debutante than meets the eye. Moreover, the startling decline of the once-stalwart viscountess raises alarm, as Frances begins to suspect potential foul play and that someone might be surreptitiously drugging her. The question of inheritance brings Kate under scrutiny, but there are many potential suspects within the viscountess's household. Teaming up with George, Frances believes the late viscount might also have been a target. As the threat to the dowager mounts, the newlyweds must unravel the mystery and unmask the villain before the dowager meets the same ominous fate as her husband.
Until Next Time...
There you have it, fellow mystery aficionados! You've now been suitably introduced to the intriguing labyrinth of Dianne Freeman's historical series, where our adventurous Countess Harleigh finds herself untangling the threads of complex mysteries amidst the corsets and cravats of Victorian England. What an exhilarating journey it has been to explore this labyrinth alongside you. Now, it's your turn to delve deeper, explore each story, and follow the Countess as she navigates the treacherous twists and turns of societal intrigue and suspense. Pull out your bookmark, get a steaming cup of tea ready, and let the grand escapade unfold.
Frequently Asked Questions
Who is Dianne Freeman? A Biography.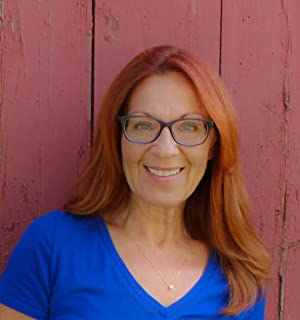 Dianne Freeman, celebrated creator of the 'Countess of Harleigh Mystery' series, boasts an enviable collection of accolades that include the Agatha and Lefty Awards, and she's also been shortlisted for the esteemed Mary Higgins Clark Award from the Mystery Writers of America. She had spent three decades in corporate accounting and corporate finance, before fully transitioning to writing, her ultimate passion. A Michigan native, she and her husband enjoy the best of both climates, oscillating between their homes in Michigan and Arizona.
From an early age, Freeman's love for books was undeniable. She cherishes her introduction to the works of Edith Wharton and Agatha Christie by her mother, which played a pivotal role in kindling her love for mysteries and the late Victorian era. She never experienced a clear-cut moment of transition from reader to writer; instead, writing evolved as an enduring hobby and creative outlet throughout her adult life. Despite publishing a non-fiction book, 'Haunted Highway, The Spirits of Route 66', and even after a 14-year hiatus due to a busy work-life and marriage, her love for fiction, particularly historical mystery, remained steadfast. On retiring, her instinct was to pick up her pen again and, after a few hesitant starts, she found herself immersed in crafting her first mystery novel. The compelling urge to tell a story had never left her, and embracing this has brought her profound joy.
When is the Next Countess of Harleigh Book Being Released?
Dianne Freeman's next Countess of Harleigh mystery novel is titled "A Newlywed's Guide to Fortune and Murder" and first book is due for release on the 27th of June 2023. You can pre-order it here.
Discover Free Books That You'll Love!
Receive unbeatable book deals in your favorite fiction or non-fiction genres. Our daily emails are packed with new and bestselling authors you will love!








Latest Articles
Our Complete Guide to Emily Henry Books in Order
Dianne Freeman Books in Order: Your Guide to the Countess of Harleigh Mystery Series
Romance Books About Pirates: Plundering the Booty of Love
The Verdict Is In: Our List of Riveting Legal Thriller Books
YA Must-Reads: Highlighting the Best of Young Adult Literature
Heartthrobs in Uniform: Discovering the Best Navy SEAL Romance Books
From Roommates to Soulmates: The Best Roommate Romance Books
The Maisie Dobbs Books in Order
The Best Medieval Romance Novels
Miss Marple Books in Order: A Whodunit Guide to the Classic Series