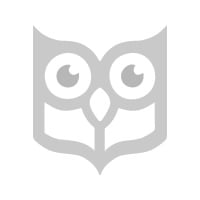 ''Death Seem'd to Stare'': The New Hampshire and Rhode Island Regiments at Valley Forge
by Joseph Lee Boyle
Publisher: Genealogical Publishing Company, Incorporated
Pages: 208
Paperback
ISBN: 9780806352671




Overview of ''Death Seem'd to Stare'': The New Hampshire and Rhode Island Regiments at Valley Forge
Death Seem'd to Stare marks Joseph Lee Boyle's third book honoring the identities of the heroes of the six-month encampment at Valley Forge in 1777-1778. (Earlier volumes dealt with the New Jersey and Connecticut regiments at Valley Forge.) His latest volume examines the New Hampshire and Rhode Island contingents.Mr. Boyle's informative Introduction traces the service of the New Hampshire and Rhode Island regiments before and after they joined General Washington in November 1777. The New Hampshire units, for example, fought opposite portions of General Burgoyne's army at Hubbardton, Vermont; and, later, under General Benedict Arnold at the Battle of Freeman's Farm. For their part, the Rhode Island regiments participated in the American defeat of a Hessian assault on Fort Mercer, New Jersey, in October of the same year. The core of "Death Seem'd to Stare" consists of an alphabetical list in excess of 2,500 New Hampshire and Rhode Island soldiers abstracted from Revolutionary War muster and payrolls. Each patriot is identified by name, rank, date, and term of enlistment or commission, names of regiment and company, and a variety of supporting details, such as date of furlough or discharge, when wounded, when and where promoted, etc.
Reviews of ''Death Seem'd to Stare'': The New Hampshire and Rhode Island Regiments at Valley Forge
There are no reviews yet. Perhaps you can
add one
!
Discover Free Books That You'll Love!
Receive unbeatable book deals in your favorite fiction or non-fiction genres. Our daily emails are packed with new and bestselling authors you will love!