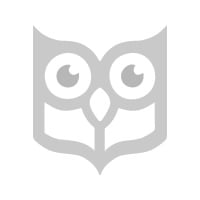 Insane Passions: Lesbianism and Psychosis in Literature and Film
by Christine Coffman
Publisher: Wesleyan University Press
Pages: 308
Hardcover
ISBN: 9780819568199




Overview of Insane Passions: Lesbianism and Psychosis in Literature and Film
In France in 1933, two sisters, presumed to be lovers, murdered the women who employed them as maids. Known as "the Papin affair," the incident inspired not only Jean Genet's 1947 The Maids but also an essay by Jacques Lacan that presents the sisters' crime as fueled by a narcissistic, homosexual drive that culminated in the assault. In this new investigation of the roots of the twentieth-century myth of the lesbian-as-madwoman, Christine Coffman argues that the female psychotic was the privileged object of Lacan's effort to derive a revolutionary theory of subjectivity from the study of mental illness. Examining Lacan's early writings, French surrealism, Djuna Barnes' Nightwood, and H.D.'s homoerotic fiction in light of feminist and queer theory, Insane Passions argues that the psychotic woman that fascinates modernist writers returns with a murderous vengeance in a number of late twentieth-century films--including Basic Instinct, Sister My Sister, Single White Female, and Murderous Maids. Marking the limit of social acceptability, the "psychotic lesbian" repeatedly appears as the screen onto which the violence and madness of twentieth-century life are projected.
Synopsis of Insane Passions: Lesbianism and Psychosis in Literature and Film
How "the insane lesbian" became a popular stereotype.
Reviews of Insane Passions: Lesbianism and Psychosis in Literature and Film
There are no reviews yet. Perhaps you can
add one
!
Discover Free Books That You'll Love!
Receive unbeatable book deals in your favorite fiction or non-fiction genres. Our daily emails are packed with new and bestselling authors you will love!