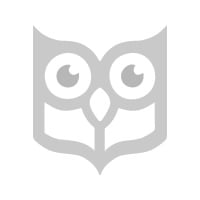 Noah's Curse: The Biblical Justification of American Slavery
by Stephen R. Haynes
Publisher: Oxford University Press, USA
Hardcover
ISBN: 9780195142792




Synopsis of Noah's Curse: The Biblical Justification of American Slavery
"A servant of servants shall he be unto his brethren." So reads Noah's curse on his son Ham, and all his descendants, in Genesis 9:25. Over centuries of interpretation, Ham came to be identified as the ancestor of black Africans, and Noah's curse to be seen as biblical justification for American slavery and segregation. Examining the history of the American interpretation of Noah's curse, this book begins with an overview of the prior history of the reception of this scripture and then turns to the distinctive and creative ways in which the curse was appropriated by American pro-slavery and pro-segregation interpreters.
Reviews of Noah's Curse: The Biblical Justification of American Slavery
There are no reviews yet. Perhaps you can
add one
!
Discover Free Books That You'll Love!
Receive unbeatable book deals in your favorite fiction or non-fiction genres. Our daily emails are packed with new and bestselling authors you will love!