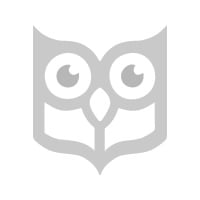 Tourism and Poverty Reduction: Pathways to Prosperity
by Jonathan Mitchell, Caroline Ashley
Publisher: Earthscan Publications Ltd.
Paperback
ISBN: 9781844078899




Synopsis of Tourism and Poverty Reduction: Pathways to Prosperity
Encouraging tourism in poor countries is, surprisingly often, an effective way of achieving poverty reduction through inclusive economic growth. But not always. Sometimes international tourism development does little for the local economy and the livelihoods of the poor. Our understanding of how tourism affects the poor is often based on partial and shallow analysis. Researchers from different disciplines and practitioners with different objectives generally work in splendid isolation from each other and from the mainstream of development economics. Rhetoric, based on unsubstantiated facts, abounds. Detailed economic analysis remains buried and is rarely challenged for policy implications, let alone poverty implications.
This book provides an overview and synthesis of a broad array of analyses of how tourism affects poverty. First, it pulls these together to identify three main pathways by which impacts on poverty can be delivered. Second, it reviews the empirical evidence on the scale and significance of impact of each pathway, exploring where comparisons can be made and where they cannot. Finally, it considers the different methods used to gather and collect data.
Tourism and Poverty Reduction draws on international evidence throughout, but provides particular insights into Africa and other less developed countries. The key aims are to enhance understanding of how tourism can affect poverty; the conditions under which poverty reduction can be achieved and the type of data and analysis policy-makers need in order to do this. It makes a major contribution to a more coherent, cross-disciplinary and sensitive approach to the tourism-poverty debate.
Reviews of Tourism and Poverty Reduction: Pathways to Prosperity
There are no reviews yet. Perhaps you can
add one
!
Discover Free Books That You'll Love!
Receive unbeatable book deals in your favorite fiction or non-fiction genres. Our daily emails are packed with new and bestselling authors you will love!