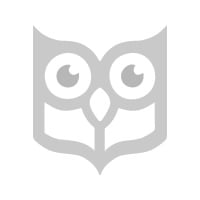 Young Jazz Collection for Jazz Ensemble: Piano
by Alfred Publishing Staff
Publisher: Alfred Publishing Company, Inc.
Paperback
ISBN: 9780739055427




Synopsis of Young Jazz Collection for Jazz Ensemble: Piano

The Best of Belwin Jazz: Young Jazz Collection includes twelve outstanding jazz arrangements for the young ensemble. Each chart is written by experienced educational jazz arrangers and composers in a variety of styles and tempos: swing, ballad, holiday, rock, Latin and pop. The collection is written for full instrumentation, but can accommodate reduced instrumentation of four saxes, three trumpets, two trombones and three rhythm. Additional optional parts are available for flute, clarinet, horn in F, baritone horn T.C./tenor sax and tuba. The rhythm section parts offer suggestions for rhythms, piano chord voicings and guitar chord frames. All solos are written-out in improvised sections. The conductor?s book includes full-length CD recordings of all titles. Titles are: Big Band Holiday
• Cantaloupe Island
• Count Bubba?s Revenge
• Drummin? Man
• Grooved Pavement
• Moondance
• My Funny Valentine
• Now What
• Sambeando
• Sing, Sing, Sing
• Stompin? at the Savoy
• Swingin? Shanty
Reviews of Young Jazz Collection for Jazz Ensemble: Piano
There are no reviews yet. Perhaps you can
add one
!
Discover Free Books That You'll Love!
Receive unbeatable book deals in your favorite fiction or non-fiction genres. Our daily emails are packed with new and bestselling authors you will love!