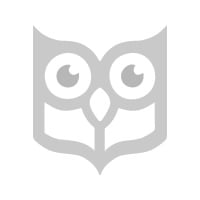 Forgiven and Set Free: A Post-Abortion Bible Study for Women
by Linda Cochrane, Kathy Jones
Publisher: Baker Publishing Group
Pages: 112
Paperback
ISBN: 9780801057236




Overview of Forgiven and Set Free: A Post-Abortion Bible Study for Women
Coming to terms with the pain, guilt, and grief of an abortion

Forgiven and Set Free
, an inspired Bible study that can be used by individual women or by a group, effectively ministers God's healing grace to women who are suffering remorse and guilt after an abortion.
This study was developed out of Linda Cochrane's experience of being freed from the bondage of guilt and grief that followed her abortion. "As I read my Bible, Christ was faithful to touch my open wounds with the healing touch of his promises, " she writes. "He promised to turn all my wailing into dancing and he has." Forgiven and Set Free guides suffering and hurting women to bring their emotional scars from abortion "out of the dark past and into his holy light," where true and lasting healing can take place. Appropriate Scriptures help women deal with issues such as
- relief and denial
- anger
- forgiveness
- depression
- letting go
- acceptance
Synopsis of Forgiven and Set Free: A Post-Abortion Bible Study for Women
Gently guides hurting women through painful emotions and memories to lasting healing and forgiveness. For solo or group use.
Reviews of Forgiven and Set Free: A Post-Abortion Bible Study for Women
There are no reviews yet. Perhaps you can
add one
!
Discover Free Books That You'll Love!
Receive unbeatable book deals in your favorite fiction or non-fiction genres. Our daily emails are packed with new and bestselling authors you will love!