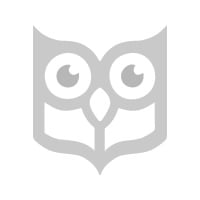 Synopsis of A Circular Journey
A Circular Journey collects for the first time in one book the essays that most powerfully define the unique gifts of one of America's most distinctive voices.
These fifteen pieces, tracking some thirty years of a writer's life, come together to illuminate the stages and themes and places that mark Helen Barolini's art. Divided into three closely linked sections-"Home," "Abroad," "Return,"-the essays move through Barolini's worlds. Her love of literature began when, as a child growing up as an avid reader in Syracuse, New York, she was presented with a diary and told to write in it. Returning to the heritage of her Italian immigrant grandparents, she moved to Italy as a young writer. There she lived for many years, becoming acquainted with the brightest of Italy's literary lights. The accomplished poet, novelist, and critic she became now lives at home in two nurturing cultures, America and Italy both. The essays are memoirs of her house on a street named for Henry James's grandfather, tales of literary journeys from Taos to Taormina, and Paris to Rome, as the young bride of a poet from the Veneto and, later on, as a distinguished writer whose explorations of identity and dislocation took her back to Italian inspirations. From a delightful account of a writing fellowship in an exquisite villa overlooking the Italian lakes to her first trip back to discover distant family roots in the hills of Calabria, Barolini moves lyrically through the generations of her life, giving form to the influences that shaped her art and her sense of self-as an American, a woman, and a gifted daughter of the two cultures she has so powerfully imagined.
Reviews of A Circular Journey
There are no reviews yet. Perhaps you can
add one
!
Discover Free Books That You'll Love!
Receive unbeatable book deals in your favorite fiction or non-fiction genres. Our daily emails are packed with new and bestselling authors you will love!