The Best New Crime Novels (and 8 Great Classics)
Published: 28 January 2023 | Last updated: 6 March 2023
Written by Chris Beach
What's the secret to a great crime novel? Mix a handful of colourful characters together with an intricate plot and a clever detective. Throw in a dramatic atmosphere, and cap it all off with a satisfying conclusion that ties up all the loose threads.
Well, we've got exactly what you're looking for. Here are some of the best new crime novels that you won't be able to put down. Plus, we've picked the best books from the most popular crime authors of all time. Delve into these classic gems from Agatha Christie, Ruth Rendell, Lee Child and Ian Rankin and discover even more authors to love.
Please note that Books.org participates in the Amazon Services LLC Associates Program. This means that when you click on our links to Amazon.com and make a purchase, we may receive a small commission at no extra cost to you. This helps us continue to provide high-quality book recommendations and reviews. We truly appreciate your support!
New Releases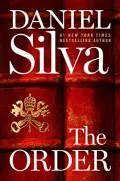 Unti Silva
by Daniel Silva
Gabriel Allon is on vacation in Venice, but when the Pope dies suddenly from a weak heart, he's forced to abandon his vacation and head to Rome. Suspecting something far more sinister than a heart attack, Gabriel follows a trail of clues that leads to the heart of the Catholic church. But Gabriel will have to watch his back, because there are some people who will do anything to keep these secrets buried.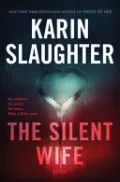 The Silent Wife
by Karin Slaughter
While investigating the death of a prisoner, GBI investigator Will Trent is given some disturbing information. An inmate claims that he was framed for murder by former cop Jeffrey Tolliver, which means and that the real killer is still out there. When a string of young women are brutally murdered, Will needs to turn to medical examiner Sara Linton for help. But with her ex-husband as the accused, this case gets murky very quickly.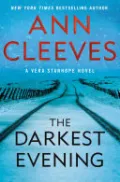 The Darkest Evening
by Ann Cleeves
While driving through a blizzard, Vera Stanhope discovers a car veered off the road, empty apart from a toddler strapped inside. Taking the child to the nearest manor, in which a party is in full swing, she makes another brutal discovery. Outside in the snow, a young woman lies dead. Is the child hers? And what happened to her? Vera's must delve into her family's past to solve this puzzling case.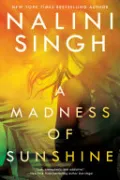 A Madness of Sunshine
by Nalini Singh
A close knit community on the remote West Coast of New Zealand is rocked when a young woman disappears. The town's sole detective Will Gallagher must team up with returned resident Anahera Rawiri and find out what happened. But when they connect it to previous missing person cases, they realise they must risk bringing the town's secrets to light.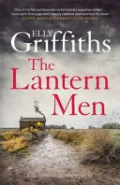 The Lantern Men
by Elly Griffiths
Dr Ruth Galloway is drawn back into her old job as a forensic archaeologist when a convicted murderer requests her help to find several murder victims. But what is his real plan? Is he telling the truth or is Ruth being lured into a trap set by a killer?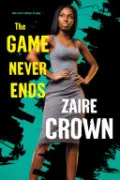 The Game Never Ends
by Zaire Crown
In the follow up to Games Women Play, Tuesday Knight is now the respectable wife and business partner of former drug lord Marcus King. But their former life soon catches up to them and Tuesday needs to go on the run with her two daughters. As she's drawn back into the world of organised crime, she needs to decide what it will take to bring down her enemies for good.
Every Kind of Wicked
by Lisa Black
Forensics expert Maggie Gardiner and Cleveland detective Jack Renner are led into a new mystery with the discovery of a young man's body. The case isn't an easy one with Maggie still struggling with previous events that made her question her partner, and herself. Enter Maggie's ex-husband, who is convinced that Jack is a criminal and sets out to prove it. The stage is set for an explosive ending.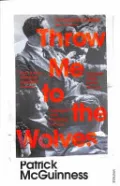 Throw Me to the Wolves
by Patrick McGuinness
An elegantly written crime novel that is equal parts psychological thriller and social commentary. When an eccentric school teacher is accused of murder, the media have a field day. But for Detective Ander, the case forces him to confront his past at an English school which was rife with bullying and abuse.
Classic Crime Books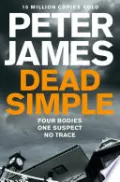 Knots and Crosses
by Ian Rankin
Inspector John Rebus is a gruff and disheveled cop. When several young women are murdered in Edinburgh, Rebus knows he's the only one who can stop it. But who keeps sending him letters full of cryptic messages? And what does he need to remember about his past to solve this case?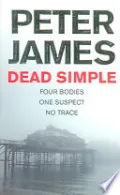 Dead Simple
by Peter James
Widely regarded as the best novel from the bestselling series featuring Detective Superintendent Roy Grace. When four men are killed while celebrating their friend's bucks night, and the groom goes missing, Detective Superintendent Grace is assigned the case and he is forced to reconcile with his own wife's disappearance nine years ago.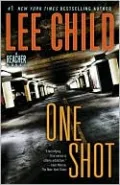 Jack Reacher: One Shot
by Lee Child
The most popular in the bestselling Jack Reacher series, which was turned into a film starring Tom Cruise. Reacher is a former major in the US army, now working as a private investigator. When a military sniper is accused of multiple murders, he protests his innocence and calls for Reacher's help. Teaming up with a defense lawyer, they must uncover an unseen enemy before they can solve this case.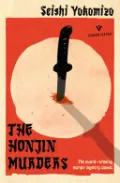 The Honjin Murders
by Seishi Yokomizo
Seishi Yokomizo is Japan's finest writer of murder mysteries. In the village of Okayama, young couple Kenzou Ichiyanagi and Katsuko Kubo are about to get married. On the day of their grand wedding, a double murder leaves the village full of fear. Amateur detective Kosuke Kindaichi must solve the case. But with no clues, everyone is under suspicion.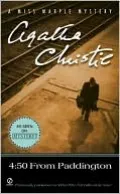 4:50 from Paddington: A Miss Marple Mystery
by Agatha Christie
Miss Marple looks just like every other sweet old lady, but don't underestimate her skill as an amateur detective. A young woman is strangled on a train, with only one witness. But with no clues and no body, how will Miss Marple solve this case? This is regarded as one of Agatha Christie's most intricately plotted novels.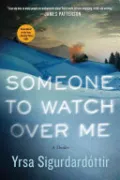 Someone to Watch Over Me
by Yrsa Sigurdardóttir
The best crime fiction to come out of Iceland. This is the fifth book in the immensely popular Thóra Gudmundsdóttir series. A fire kills five young people in an assisted living home and their housemate is the main suspect. Thora is brought onto the case to prove his innocence. But who really did it, and why?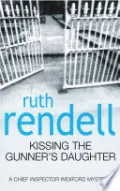 Kissing the Gunner's Daughter
by Ruth Rendell
Probably Ruth Rendell's most loved creation, Chief Inspector Reginald Wexford first made an appearance in 1964. In this, his 15th book, he's drawn in several murder investiagtions at the same time. One of a prominent family, and the other a police officer from almost a year earlier. Are they connected or not? Described as dark and psychologically acute, this book is Rendell at her finest.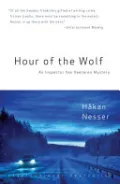 Hour of the Wolf
by Hakan Nesser
When a boy is killed in a hit and run by a drunk driver, it unleashes unforeseeable consequences. The driver resolves to put the crime behind him but then receives an anonymous letter with a demand for cash. But who knows about the events of that night and what lengths will they go? When former Chief Inspector Van Veeteren's son gets involved, he is forced out of retirement to untangle the web and find the killer.
Related Posts
If you love crime and mystery novels, you might also enjoy
the books of Lucy Foley
!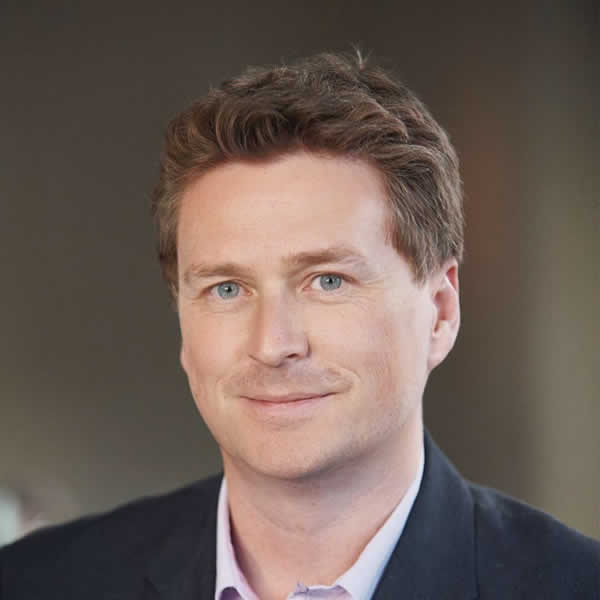 Author
Chris Beach
Hi, I'm Chris. My love of books started when I was a child visiting libraries with my Dad. The smell and feel of old pages still sparks something within me that can I can only express as an emotional attachment to books. Two decades later this evolved into a passion for collecting rare books, particularly 17th century early-English literature, and rare children's books. I believe every book has its own story and each one reveals something new about the world we live in.
Read more...
Discover Free Books That You'll Love!
Receive unbeatable book deals in your favorite fiction or non-fiction genres. Our daily emails are packed with new and bestselling authors you will love!








Latest Articles
Why Do I Read So Slow?
Should You Listen To Music While Reading A Book?
Are Books Dying?
Why Do Books Have Blank Pages?
Is Reading a Hobby?
Complete Guide to Richard Osman Books in Order
The Best Books About Learning Chess
How Often Should You Read?
The Cork O'Connor Books in Order
Deal-icious Reads: The Best Books Like 'The Deal'