Staff and Visitor Safety
Books.org prioritizes the safety of staff and visitors in our workplace.
Visitors and Contractors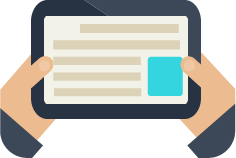 If you are a staff member escorting a contractor or visitor, it is essential that they complete a site induction to ensure they are aware of our safety procedures and what is expected of them while on site. Visitor sign-in and induction can be done via the website or via the app. Once completed, they will receive a visitor pass.
Incident and Hazard Reporting

The reporting of safety hazards and incidents is critical to safety in the Books.org workplace. If you witness an incident or spot a hazard, please report it immediately by completing an incident report using the login details provided to you.