Our Complete Guide to Emily Henry Books in Order
Published: 27 May 2023
Written by Penny Somerset
As a lover of romance novels, I'm always on the lookout for fresh new takes on this beloved genre. That's why I was thrilled to discover Emily Henry and her captivating stories that are sure to whisk you away from reality in the most delightful way. So today, let me be your guide as we explore all the Emily Henry books in order!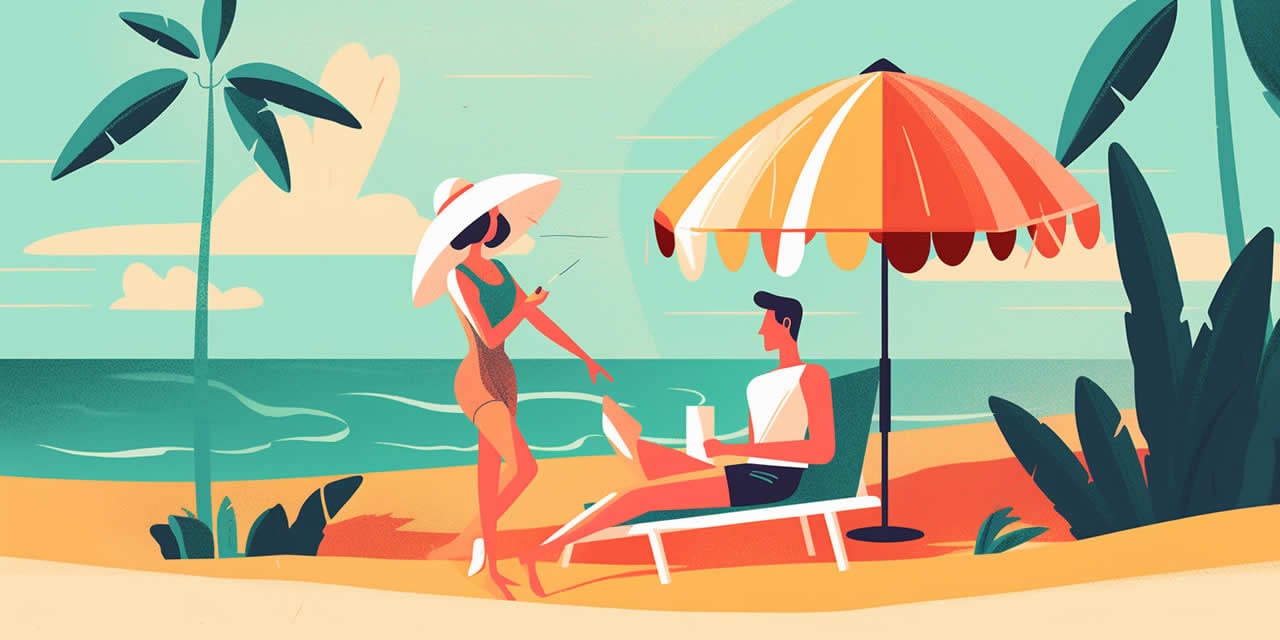 Please note that Books.org participates in the Amazon Services LLC Associates Program. This means that when you click on our links to Amazon.com and make a purchase, we may receive a small commission at no extra cost to you. This helps us continue to provide high-quality book recommendations and reviews. We truly appreciate your support!
With each book boasting its unique blend of humor, heartbreaks, and swoon-worthy moments - it's no wonder readers can't stop raving about them! But enough talk- grab yourself a cuppa tea or coffee because trust me; once you dive into an Emily Henry novel, you'll be staying awhile!
Emily Henry's Novels in Order of Publication
The Love That Split the World (2016)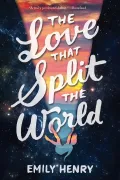 As the summer season engulfs her quaint Kentucky hometown, Natalie finds herself on a mystifying journey, where normalcy is substituted with peculiar occurrences. Suddenly, the world she thought she knew is shifting around her; her once green front door is splashed in a vivid shade of red, a pre-school puzzlingly replaces her familiar garden store. Even more bewildering, her beloved town occasionally vanishes into a picturesque scene of lush hills and roaming buffalo. Alongside these bewildering changes, Natalie is visited by the enigmatic figure of a kind but mysterious apparition she affectionately dubs 'Grandmother.' It's from her that Natalie receives a cryptic mandate: "You have three months to save him." Then, in the glowing light of the high school football field, she encounters the handsome Beau. In that moment, time seems to suspend itself, rendering all but Natalie and Beau irrelevant.
A Million Junes (2017)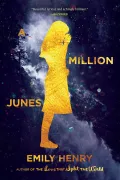 June O'Donnell, a fiercely loyal eighteen-year-old, is a living testament to her family's feud with the Angerts, a conflict so deep and longstanding that its roots are lost in a maze of tales and a legendary cherry tree in their shared hometown, Five Fingers, Michigan. The rules are simple and unbending for an O'Donnell - keep a safe distance from the Angerts.
However, the return of Saul Angert, the brooding scion of the family June has been taught to despise, shatters the status quo. Drawn into a reluctant camaraderie with Saul, June finds her hardened animosity waning, an unthinkable scenario that throws her loyalties into turmoil. Saul's comeback is more than a mere homecoming; it's a catalyst, unraveling the veiled truth behind the feud's inception, laced with the allure of magic, spectral beings, and elusive coywolves.
Confronted with shocking revelations about her beloved father and their family's past, June is poised on the precipice of a daunting decision: to continue nurturing the inherited resentment or let go, breaking a chain that binds generations of O'Donnells.
When the Sky Fell on Splendor (2019)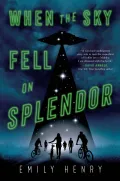 In the tight-knit community of Splendor, Ohio, the remnants of a catastrophic steel mill explosion still linger, marking lives and casting long shadows over the town. Amid this shared grief, seventeen-year-old Franny struggles to navigate a world where her brother lies comatose, a living testament to the disaster that happened five years ago.
Finding solace among friends united by parallel hardships, they form 'The Ordinary', a club that delves into the thrilling escapades of exploring local ghost stories and legends. Their exploits, broadcasted to a modest crowd of YouTube enthusiasts, serve as a welcome distraction from the gloom that permeates their lives.
However, the line between fiction and reality blurs on a fateful evening when their camera captures not a spectral entity but a brilliant, massive light surging from the sky. As it crashes and the young investigators venture to the site, they are drawn into an extraordinary event that will forever alter their reality.
Hello Girls (2019)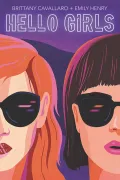 Co-written with Brittany Cavallaro
Winona, concealed behind the facade of an idyllic life with her celebrity weatherman father, Stormy Olsen, endures a covert existence marked by control and abuse. Simultaneously, Lucille is suffocating under the weight of her needy mother and drug-dealing brother, her dreams reduced to vanishing waitress tips and a perpetual struggle for survival.
On a night that tests their endurance, the two girls recognize they can't postpone their emancipation until graduation - their escape must be immediate. With Chicago as their destination and a stolen convertible as their means, they hatch a desperate plan to flee their small Michigan town. The challenge? To scrounge up three grand in record time.
As they outrun the suffocating oppression that has kept them in chains, Winona and Lucille must reclaim their power and resilience to pull off this audacious escape - and face the consequences.
Beach Read (2020)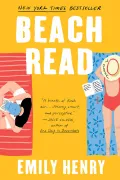 In the heart of summer, a disheartened author of romance novels and a literary scribe renowned for his fatalistic narratives find themselves as unlikely neighbors. Their worlds couldn't be more divergent. However, a shared plight of dwindling finances, crippling writer's block, and the close proximity of their beach houses for the following three months becomes their unlikely common ground.
During one blurry evening, an unconventional pact is born out of their desperation to conquer their creative inertia. The hardened literary writer agrees to dabble in crafting a joyous narrative, while the romance novelist sets out to weave the next monumental American Novel. The ensuing summer is filled with rom-com-worthy adventures and startling encounters with survivors of a secluded death cult. The terms of their pact are clear: by the end, everyone must complete a book, and falling in love is strictly off the table. Or so they think.
People We Meet on Vacation (2021)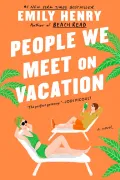 Two inseparable companions, despite their starkly contrasting personalities, embark on a decade-long tradition of shared summer sojourns. Poppy, a spirited free spirit with a relentless craving for exploration, and Alex, a khaki-clad homebody content with a quiet read, are an unlikely pair. Their deep-rooted friendship, which sprouted during a memorable car journey home from college, remains unbroken, surviving their physical distance - she in bustling New York City, he in their quaint hometown.
However, an unfortunate incident two summers ago cast a shadow over their bond, severing their communication since then. Despite having all the apparent trappings of a successful life, Poppy feels trapped in a monotonous cycle. Reflecting on her genuine moments of happiness, her thoughts invariably drift back to that final, doomed trip with Alex. Determined to mend their friendship, she persuades Alex to embark on one last vacation, aiming to set things straight.
With only a week at her disposal to rectify the past, Poppy must also confront a silent, significant truth that has long resided at the core of their seemingly flawless friendship. After all, what could possibly backfire?
Book Lovers (2022)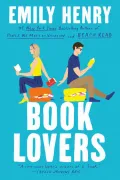 Nora Stephens has built her life around books, immersing herself in stories but always mindful of the fact that she doesn't fit the mold of the traditional heroine. Not the plucky one, not the laidback dream girl, and especially not the sweetheart. As a ruthless literary agent, her heroics are reserved for her clients and her cherished younger sister, Libby. Yielding to Libby's pleas for a sisters' getaway, Nora finds herself in Sunshine Falls, North Carolina, amidst Libby's whimsical fantasies of a small-town makeover for her.
However, Nora's anticipated quiet retreat teems with unexpected run-ins, not with an handsome country doctor or a bartender with impressive biceps, but with Charlie Lastra. Charlie, a contemplative editor from the city, has a history with Nora marked by anything but charm. Nora is fully aware that she's far from the archetypical sweetheart heroine, just as Charlie accepts that he doesn't embody the traditional hero persona.
Yet, as fate weaves its intricate web, throwing them together time and again in a series of uneditorial coincidences, they uncover truths that threaten to dismantle the well-crafted narratives they've each constructed about their lives.
Happy Place (2023)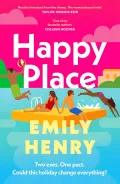 Falling in love was as natural as breathing for Harriet and Wyn during their university years. They fit together like puzzle pieces, their relationship as easy as a summer's day. Now, half a year after their untimely parting, they find themselves trapped in a pretense for the sake of their friends.
Their beloved Maine getaway, the scene of countless memories and a yearly ritual, is on the market. This week of camaraderie, indulgence, and a retreat from everyday life will be their last in this cherished place. To prevent their friends from heartache during this final hurrah, Harriet and Wyn decide to play their roles to a tee, putting on a show of togetherness.
Harriet, a determined surgical resident, will stay away from any disagreements, while Wyn, known for his relaxed demeanor, will continue playing the part of a man without a care in the world. It seems like a foolproof plan - if viewed from afar and through rose-tinted glasses. But can they convincingly act out a love story for a week, especially in front of those who know them the best, all while battling their unresolved feelings for each other?
Happily Ever After: Wrapping Up Our List of Emily Henry's Novels
Emily Henry is undoubtedly a rising star in the romance writer world, and for excellent reason. Her fresh yet relatable takes on love stories are sure to tug at your heartstrings while making you laugh out loud. Whether you're looking for a beachy read or something more atmospheric and hauntingly beautiful - trust me when I say that this author has got something up her sleeves! So why not grab yourself one of her novels, sit back with your feet up (and maybe even some popcorn!), and let yourself be swept off into another world? The opportunities are endless with an Emily Henry book!
Frequently Asked Questions
Who is Emily Henry? A Biography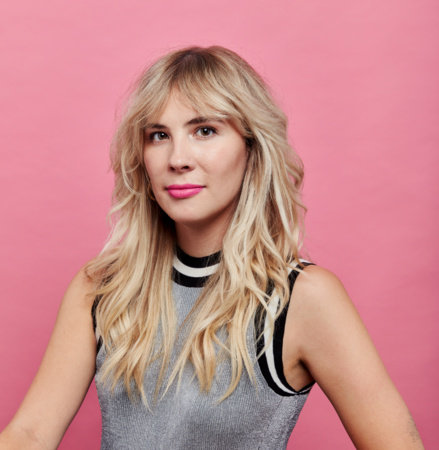 Get ready to step into the world of Emily Henry, a name synonymous with carefully crafted stories that paint vivid images of love and family for readers of all ages. Splitting her time between Cincinnati and the Northern Ohio River region of Kentucky, Emily is a force to be reckoned with in the literary arena. Her passion for creative writing, nurtured at Hope College and the New York Center for Art & Media Studies, paved the way for her to become a full-time writer and proofreader, roles she dives into with aplomb.
Emily made her grand entrance into the realm of young adult fiction with her 2016 debut novel, "The Love That Split the World". In 2020, she dived into the adult romance genre with "Beach Read", earning her widespread acclaim and the title of a New York Times bestselling author. She continued to win hearts with subsequent books like "People We Meet on Vacation" and "Book Lovers", the latter even catching the eye of Tango Entertainment for a film adaptation. Celebrated by notable platforms like BuzzFeed, O, The Oprah Magazine, and more, Emily's narratives have found homes in over 2.4 million readers' bookshelves. The tales of love and family that she so expertly weaves continue to touch hearts around the world.
Discover Free Books That You'll Love!
Receive unbeatable book deals in your favorite fiction or non-fiction genres. Our daily emails are packed with new and bestselling authors you will love!








Latest Articles
The Best Books About Learning Chess
How Often Should You Read?
The Cork O'Connor Books in Order
Deal-icious Reads: The Best Books Like 'The Deal'
Our Comprehensive Guide to Chanel Cleeton Books in Order
The Best Historical Lesbian Romance Novels
Your Guide to Elizabeth George Books in Order
Our Curated List of the Best Books About Genealogy
Our Guide to the Best Fated Mate Romance Books
Our Complete List of Sally Rigby Books in Order