The Shatter Me Series in Order: A Guide to Reading Tahereh Mafi's Books
Published: 28 April 2023
Written by Penny Somerset
If you're a fan of Young Adult fiction and haven't picked up the "Shatter Me" series by USA Today bestselling author Tahereh Mafi, what are you waiting for? This bestselling series is not your typical dystopian novel. It's full of action-packed scenes, swoon-worthy romance, and unique writing style that will leave you on the edge of your seat.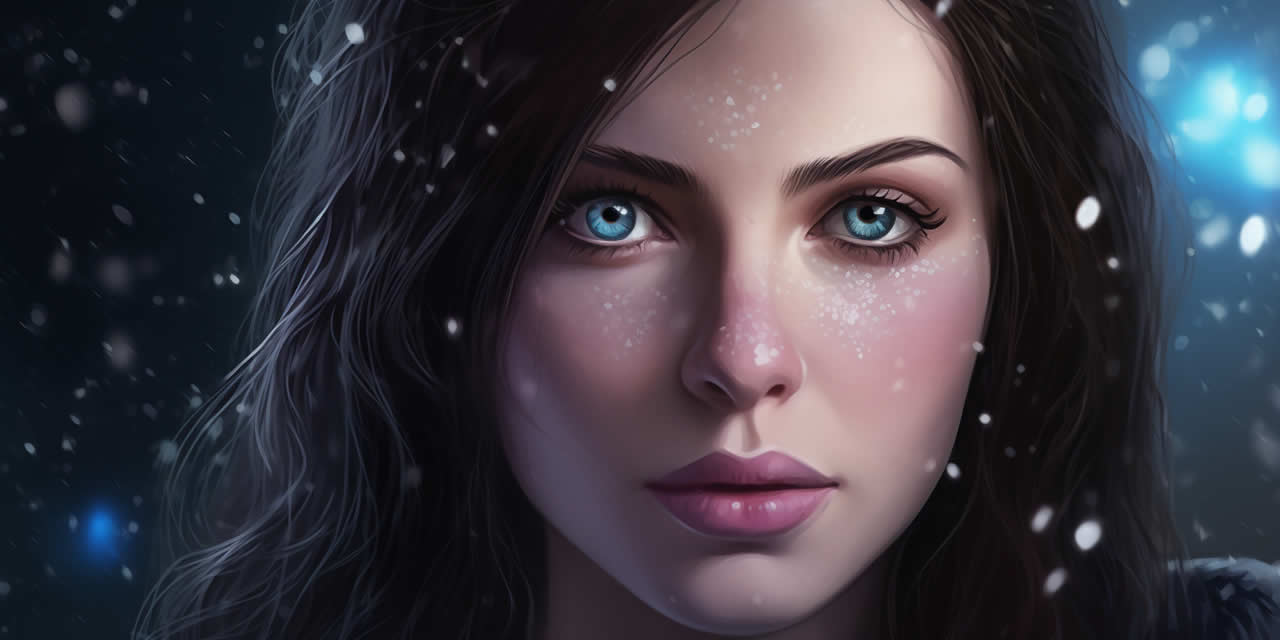 Please note that Books.org participates in the Amazon Services LLC Associates Program. This means that when you click on our links to Amazon.com and make a purchase, we may receive a small commission at no extra cost to you. This helps us continue to provide high-quality book recommendations and reviews. We truly appreciate your support!
The story revolves around Juliette Ferrars who possesses a deadly touch which means she can never be touched by anyone. She has been imprisoned for years until one day when she finds herself in the company of rebels trying to overthrow The Reestablishment - an oppressive government ruling over society. With six novels and five additional companion novellas exploring different characters' perspectives, we cover all the Shatter Me series in the order they should be read so that readers can experience every twist and turn as intended!
The Shatter Me Series in Order
1. Shatter Me
In Tahereh Mafi's captivating first book of the Shatter Me series, we meet Juliette Ferrars, a young woman with a deadly touch that can leave men breathless and lifeless. Her inexplicable power feels like a heavy burden to her, but The Reestablishment sees her as a potential lethal weapon. However, when Juliette is reunited with someone who truly cares for her, she discovers an inner strength that she never knew existed.
1.5 Destroy Me: A Shatter Me Novella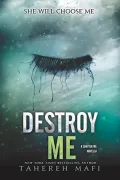 In "Destroy Me," a riveting novella nestled between Tahereh Mafi's "Shatter Me" and "Unravel Me," we explore Warner's perspective. As the relentless leader of Sector 45, he can't forget Juliette even after she shoots him to secure her escape. Warner is determined to bring her back, but when the Supreme Commander of The Reestablishment shows up with contrasting intentions for Juliette, Warner is forced to intervene.
This enticing story, blending dystopian and paranormal elements, is ideal for fans of adrenaline-fueled young adult novels with a hint of romance, similar to Divergent and The Hunger Games. Celebrated author Ransom Riggs lauds it as "a thrilling, high-stakes saga of self-discovery and forbidden love."
2 Unravel Me
Juliette is left puzzled when her lethal touch fails to work on Warner, the very person she needs protection from. She and Adam manage to escape and join a group of rebels, many possessing powers of their own. Now she's finally free, Juliette can finally take up arms against The Reestablishment and attempt to mend her fractured world.
Alongside her newfound allies, she hopes to uncover the secret behind the immunity that both Adam and Warner share to her deadly touch. Brimming with high-stakes action and enticing romance, this captivating tale is perfect for fans of Victoria Aveyard's Red Queen series and Alexandra Bracken's Darkest Minds trilogy.
2.5 Fracture Me: A Shatter Me Novella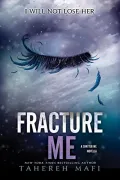 "Fracture Me," set during and immediately following the climactic events of "Unravel Me," is narrated from the point of view of Adam Kent. As the Omega Point rebels gear up to face Sector 45's soldiers, Adam is primarily concerned with the safety of Juliette, Kenji, and his brother. The Reestablishment will stop at nothing to quash the uprising, even if it means annihilating those closest to Adam. This gripping novella lays the groundwork for "Ignite Me," the explosive third installment in Tahereh Mafi's riveting dystopian series.
3 Ignite Me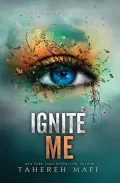 In the third book in the "Shatter Me" series we find Omega Point destroyed, and in the aftermath Juliette is uncertain about the fate of the rebels, her friends, or even Adam. Nonetheless, she remains steadfast in her mission to bring down The Reestablishment. To do so, she must now place her trust in Warner, the attractive leader of Sector 45 - someone she never imagined relying on. Warner, who once saved her life, offers to help Juliette harness her powers and rescue their dying world, but his intentions with her extend beyond that.
4 Restore Me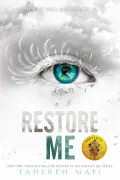 Juliette and Warner's story continues in "Restore Me". Once a girl with the lethal ability to kill with a single touch, Juliette Ferrars now holds the world's fate in her hands. Having seized control of Sector 45 and been appointed as the new Supreme Commander of North America, with Warner by her side, she believed victory was hers. However, when tragedy befalls her, Juliette must grapple with the darkness that lurks both externally and within her. Amidst these challenges, who will she transform into? Can she wield her extraordinary power responsibly and for the greater good?
4.5 Shadow Me: A Shatter Me Novella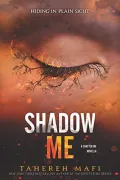 In "Shadow Me," an enthralling companion novella to Tahereh Mafi's New York Times bestselling Shatter Me series, fan-favorite character Kenji Kishimoto takes center stage, narrating events that unfold during the tumultuous period of "Restore Me."
While Juliette grapples with Warner's betrayal, Kenji finds himself juggling his loyalty to her and his duties as a resistance leader against the Reestablishment. The plot thickens when a surprise figure from Omega Point's history emerges. With an ending that left readers breathless, this novella - infused with Kenji's trademark wit and warmth - serves as the perfect segue into "Defy Me," the electrifying fifth installment of the Shatter Me series.
5 Defy Me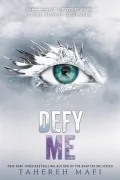 Juliette Ferrars comes to realize that her true identity eludes her. In a world of misconceptions, she believed she had conquered the Reestablishment and taken charge of her life, her abilities, and her struggles. As she starts to expose the web of falsehoods spun around her, she's confronted with a crucial decision: to act as a weapon or to rise as a warrior.
Now, backed by her friends and fortified with unparalleled strength, courage, and resilience, Juliette is prepared to battle for life and love. However, before she can do that, she must first overcome the mental onslaught waged against her and rediscover her true self.
5.5 Reveal Me: A Shatter Me Novella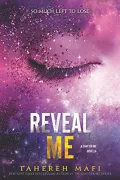 In this captivating fourth companion novella to Tahereh Mafi's New York Times best-selling Shatter Me series, fan-favorite Kenji Kishimoto takes center stage as the narrator. Following the shocking disclosures in "Defy Me", readers are left craving explanations. This ultimate novella whisks them back into the Shatter Me universe before the series reaches its grand conclusion with the final novel installment, set to release in winter 2020. Additionally, the stunning paperback compilation, Find Me, unites Shadow Me and Reveal Me in print for the first-ever experience.
6 Imagine Me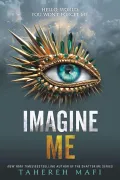 In the thrilling conclusion to Tahereh Mafi's New York Times and USA Today bestselling Shatter Me series, the truth behind Juliette Ferrars and Ella Sommers is revealed. As Ella grapples with her haunting past and an increasingly uncertain future, the lines between right and wrong, as well as her own identity, grow blurred. With formidable foes lurking, she realizes her destiny might not be entirely in her hands. The Reestablishment's day of reckoning is fast approaching, and the choice of which side to fight for may not be hers to make.
6.5 Believe Me: A Shatter Me Novella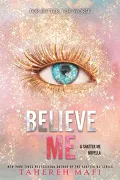 In the devastatingly romantic fifth novella of Tahereh Mafi's New York Times and USA Today bestselling Shatter Me series, we explore the aftermath of the gripping sixth novel, "Imagine Me". Having fought valiantly to dismantle the Reestablishment, Juliette, Warner, and their friends at the Sanctuary now face the challenge of restoring stability to the world with their scarce resources. Amidst the chaos, Warner, who proposed to Juliette two weeks prior, yearns to marry the woman he loves deeply and has persevered to be with.
However, circumstances make it difficult for them to tie the knot, and Juliette's attention is divided by their pressing responsibilities. As their future together finally seems attainable, external forces continue to test their bond. Can they overcome these obstacles and officially find their happily ever after?
Frequently Asked Questions
Who is Tahereh Mafi? A Biography of the Author of the Shatter Me Series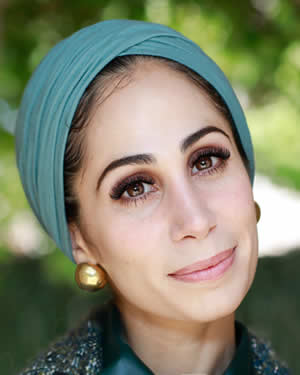 Tahereh Mafi, the bestselling author of "Shatter Me", was born on November 9th, 1988 in a small Connecticut town. She's the youngest of five children and has four older brothers. Her folks are Iranian immigrants that brought her to Northern California when she was twelve years old. At fourteen, they made their way to Orange County.
She graduated from University High School in Irvine and went on to graduate from Soka University of America located at Aliso Viejo where she had varying levels of competency in eight different languages. Tahereh spent time abroad studying Spanish literature while fully immersed in Barcelona's culture.
Today she lives with her husband Ransom Riggs and their daughter Layla in Santa Monica, CA. Tahereh is Muslim by faith and loves spending time discovering new things about cultures around the world!
What is the Read Age for the Shatter Me Series?
When considering the reading age for Tahereh Mafi's captivating Shatter Me series, it's generally recommended for those aged 14 and above. This enthralling collection of stories strikes a balance between the complexity of its themes, character development and the accessibility of its prose, making it a perfect literary adventure for young adult readers who are eager to delve into a world of intrigue, slightly steamy romance scenes, and self-discovery.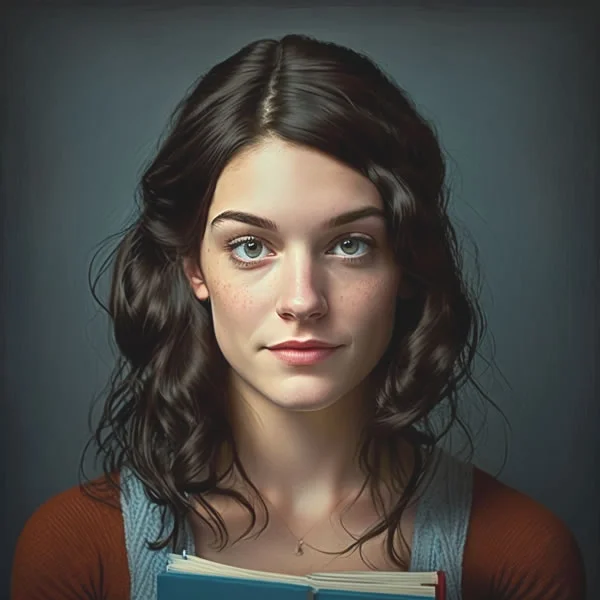 Author
Penny Somerset
I'm an avid reader and bibliophile. With an unquenchable thirst for stories, I love nothing more than burying my nose in a good book - whether it's curled up on the sofa or out in nature. My deep curiosity and appreciation of diverse writing means that there's no one genre that I prefer, but I'm especially keen on books full of adventure and vivid imagination.
Read more...
Discover Free Books That You'll Love!
Receive unbeatable book deals in your favorite fiction or non-fiction genres. Our daily emails are packed with new and bestselling authors you will love!








Latest Articles
Why Do I Read So Slow?
Should You Listen To Music While Reading A Book?
Are Books Dying?
Why Do Books Have Blank Pages?
Is Reading a Hobby?
Complete Guide to Richard Osman Books in Order
The Best Books About Learning Chess
How Often Should You Read?
The Cork O'Connor Books in Order
Deal-icious Reads: The Best Books Like 'The Deal'