Complete Guide to Richard Osman Books in Order
Published: 23 September 2023
Written by Chris Beach
Dive headfirst into the intricate world of Richard Osman books in order, where plot twists and turns ignite your curiosity like a roaring fire on a cozy night. Is there anything more thrilling than unraveling the thread of unsolved murders page by page, clue by clue? Definitely not! When it comes to the Thursday Murder Club books, this sentiment holds undeniably true.
In these brilliant narratives set within the backdrop of a retirement village, we meet four unlikely detectives who have swapped garden parties for fingerprint dusting. If you're anything like me, you will fall in love with The Thursday Murder Club series before you finish reading chapter one. Get ready to embark on an unforgettable journey through each thrilling tome meticulously penned by Richard Osman himself.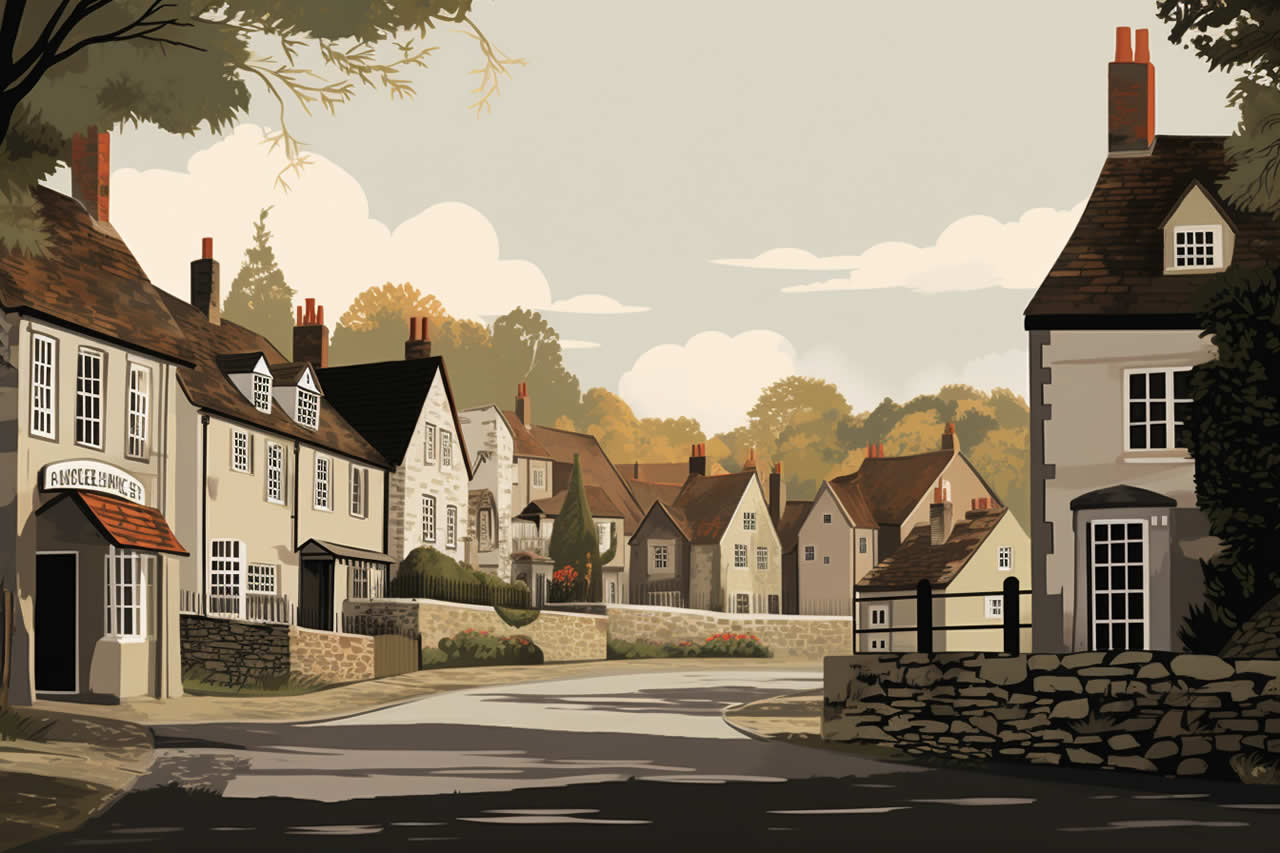 Please note that Books.org participates in the Amazon Services LLC Associates Program. This means that when you click on our links to Amazon.com and make a purchase, we may receive a small commission at no extra cost to you. This helps us continue to provide high-quality book recommendations and reviews. We truly appreciate your support!
The Thursday Murder Club Series
The Thursday Murder Club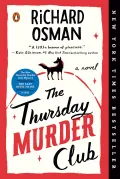 In a tranquil retirement community, four eclectic seniors gather every week in the Jigsaw Room, diving deep into cold cases as the self-proclaimed Thursday Murder Club. Their usual theoretical discussions take a real turn when a local developer is discovered dead, an enigmatic photo by his side.
Now, with the body count rising, this unconventional team must race against time to unmask the murderer. Will their collective wit and wisdom be enough to solve a case that's all too real?
The Man Who Died Twice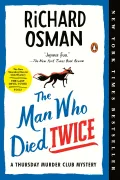 story involves stolen diamonds
In the luxurious confines of Cooper's Chase retirement village, Elizabeth, Joyce, Ron, and Ibrahim, fresh from solving a murder, hoped for some downtime. However, an unexpected guest from Elizabeth's past crashes in, desperately seeking her aid.
Accused of pilfering diamonds worth a fortune from some dangerous folks, he's on the run. But when a body surfaces, it's clear there's a cold-blooded killer on the loose, one who wouldn't hesitate to target a group of savvy seniors. As the stakes rise, the question becomes: Can this quartet outsmart the murderer? And if they stumble upon those diamonds, well, that'd be the cherry on top.
The Bullet That Missed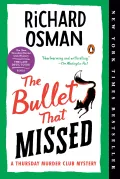 In the midst of their usual sleuthing, the Thursday Murder Club delves into a decade-old cold case, drawing them to a renowned local news figure and a perplexing murder with neither a body nor clear answers. Just as they're piecing things together, Elizabeth faces a dire threat: a new adversary with a simple ultimatum - kill or face death.
As she grapples with this moral dilemma, Joyce, Ron, and Ibrahim scramble for clues, enlisting the aid of both familiar and fresh faces. From lavish spas to posh penthouses and even an oddly luxurious prison cell, their latest escapade is a whirlwind of wit, danger, and intrigue. Will they decipher the puzzle and rescue Elizabeth before it's too late?
The Last Devil To Die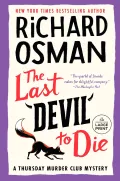 The Thursday Murder Club faces another jolt when they learn of an old friend's murder and the subsequent disappearance of a perilous package he safeguarded. Their investigation propels them into the intricate world of antiques, where they cross paths with drug peddlers, art counterfeiters, and digital scammers.
Amidst personal heartaches and an ever-increasing body count, Elizabeth, Joyce, Ron, and Ibrahim grapple with trust issues. With danger constantly nipping at their heels, they're left wondering: Is their streak of good fortune about to end? And in this deadly game, who will be the final player to fall?
Conclusion
If you're yearning for a unique blend of sharp wit, unexpected camaraderie, and tantalizing mystery, you'll absolutely love Thursday Murder Club by Richard Osman. These deliciously intriguing tales are spun in the setting of a retirement village where four unlikely friends come together to solve mysteries that evade even law enforcement!
Trust me, it's not your typical whodunnit; it's better. Immerse yourself into this captivating world as our quartet combines their diverse skills to investigate unsolved murders with flair and joy that resonates from every page. With Osman's books being ordered chronologically will grant you the full course of the character developments and plot twists - ensuring an unadulterated literary experience like no other.
Frequently Asked Questions
Who is Richard Osman?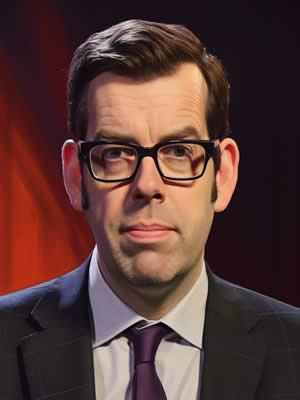 Leaping from the television screen to the printed page, England-born Richard Osman has firmly established himself as a household name beyond just his reputation as a charismatic presenter and producer. In addition to his significant contribution to British TV with shows such as Pointless, 8 Out of 10 Cats, and Two Tribes, Osman's creativity also shines in another medium that he excels at - writing. His razor-sharp wit and intriguing characters infuse his narratives which have captivated audiences worldwide.
His journey into literature began with The Thursday Murder Club in 2020. This novel quickly scooped up accolades becoming an international bestseller while introducing readers to a cast of elderly detectives solving mysteries from their quiet retirement village. Since then, two more equally successful novels followed suit in 2022 - the Man Who Died Twice and The Bullet That Missed - with another promising story on its way for release in 2023. Experience the mastery of Richard Osman not only through his articulate handling of quizzes but also within the pages of his gripping books filled with crime, humor, unexpected plot twists - all elements shaping them into true must-reads.
Should I Read Richard Osman Books in Order?
As you dive into the world of murder mysteries, one question that often pops up is whether or not to read Richard Osman's books in order. Let me tell you right away - it's a resounding yes! The Thursday Murder Club series is an intricately woven tapestry of thrill, mystery and unforgettable characters. It chronicles the adventures of four unlikely friends who form what can only be described as an unorthodox but brilliant gang within their peaceful retirement village setting.
This quartet isn't your ordinary group; they love nothing more than to discuss unsolved crimes, and even go as far as investigating them! From missing persons to stolen diamonds, every ordinary Thursday transforms into a gripping saga filled with twists and turns. The story does build on past events, so reading these books out of order might leave you scratching your head at certain references or plot developments. For instance, will the brilliant gang catch the local news legend culprit? Can they save Elizabeth when a brutal murder strikes close to home? Jumping straight into these scenarios without thoroughly knowing our protagonists could take away from fully experiencing their triumphs and trials. Plus, there are always a few tricks up Osman's sleeve which become all the more enchanting when uncovered step by step. So settle down with The Thursday Murder Club find yourself engrossed in this new mystery where every installment holds its unique charm.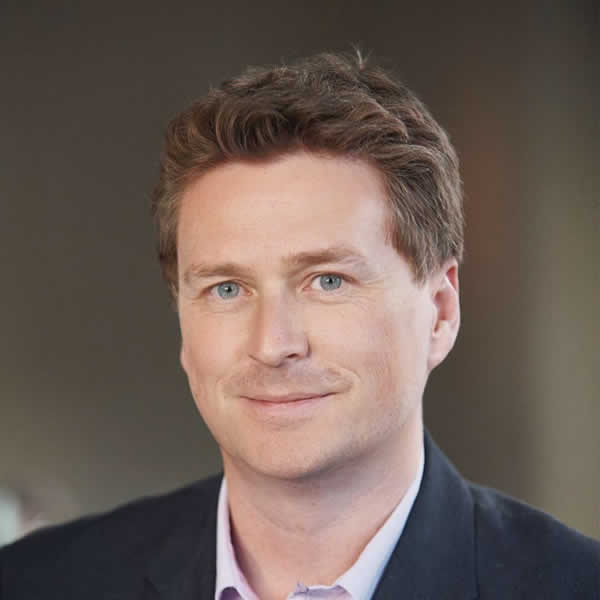 Author
Chris Beach
Hi, I'm Chris. My love of books started when I was a child visiting libraries with my Dad. The smell and feel of old pages still sparks something within me that can I can only express as an emotional attachment to books. Two decades later this evolved into a passion for collecting rare books, particularly 17th century early-English literature, and rare children's books. I believe every book has its own story and each one reveals something new about the world we live in.
Read more...
Discover Free Books That You'll Love!
Receive unbeatable book deals in your favorite fiction or non-fiction genres. Our daily emails are packed with new and bestselling authors you will love!








Latest Articles
Why Do I Read So Slow?
Should You Listen To Music While Reading A Book?
Are Books Dying?
Why Do Books Have Blank Pages?
Is Reading a Hobby?
Complete Guide to Richard Osman Books in Order
The Best Books About Learning Chess
How Often Should You Read?
The Cork O'Connor Books in Order
Deal-icious Reads: The Best Books Like 'The Deal'