Our Ultimate Guide to Books Like The Terminal List
Published: 8 April 2023
Written by Chris Beach
So, you've devoured The Terminal List and are itching to dive into more high-octane adventures within the thriller genre? Well, fellow action enthusiasts, you're in luck! We share your passion for stories brimming with political intrigue, special forces operations, and spine-tingling suspense. Allow us to be your guide through a captivating collection of novels that will keep you enthralled and leave you craving more.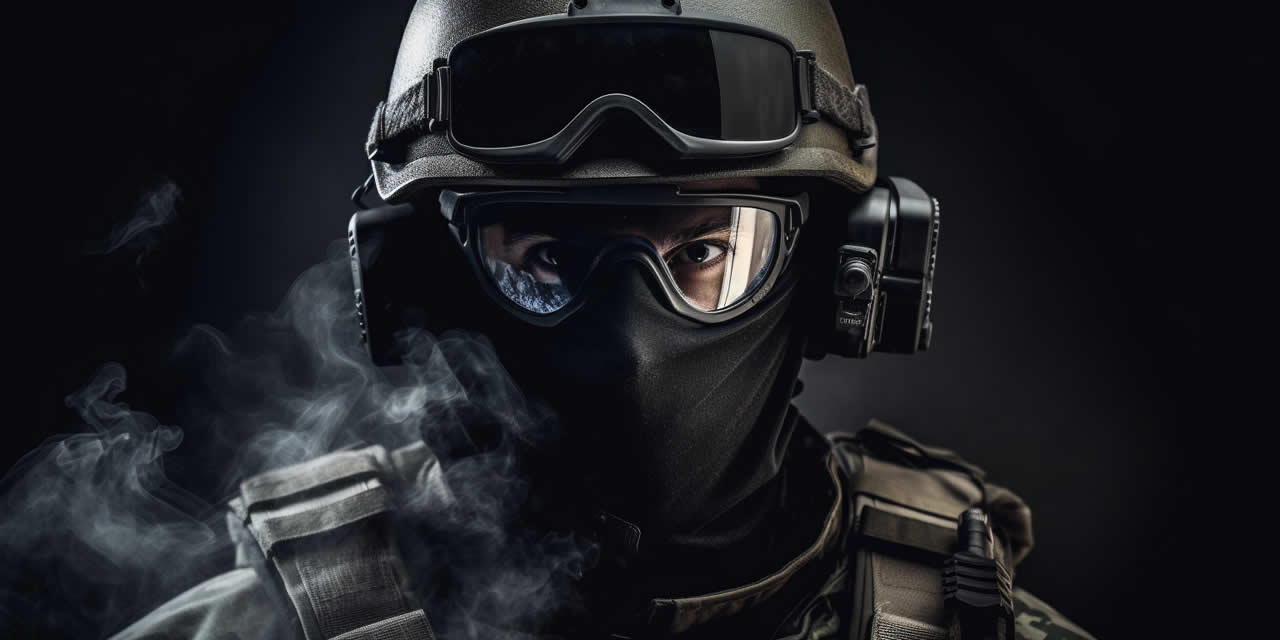 Please note that Books.org participates in the Amazon Services LLC Associates Program. This means that when you click on our links to Amazon.com and make a purchase, we may receive a small commission at no extra cost to you. This helps us continue to provide high-quality book recommendations and reviews. We truly appreciate your support!
In this blog post, we'll unveil a lineup of riveting reads that mirror the intensity of The Terminal List. These masterfully crafted narratives, penned by some of the most gifted thriller writers, will immerse you in a world of complex conspiracies, high-stakes missions, and relentless pursuits of justice. So, strap in and prepare for an unforgettable journey into the exhilarating realm of espionage, covert operations, and the unwavering determination to uncover the truth.
Books Like Terminal List
Savage Son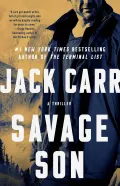 by Jack Carr
In former Navy SEAL, Jack Carr's exhilarating third installment of The Terminal List series, ex-Navy SEAL James Reece finds himself embroiled in a dangerous game with the Russian mafia. While Reece recovers from brain surgery in the Montana wilderness, alongside journalist Katie Buranek and his trusted SEAL teammate Raife Hastings, a treacherous CIA officer with ties to the Russian mafia plots to end his life.
Simultaneously, a woman in the Siberian wilderness is desperately fleeing from a man with a deadly secret. Savage Son delves into humanity's darkest instincts through the experiences of a man who has witnessed both its greatness and its depravity, resulting in a pulse-pounding thriller that will leave readers on the edge of their seats.
The Gray Man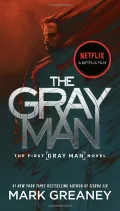 by Mark Greaney
In the shadowy world of espionage, the Gray Man is a legend. Known for his uncanny ability to complete seemingly impossible jobs and vanish without a trace, Court Gentry always hits his mark. However, even someone as skilled as Gentry can't escape the deadly influence of money and power, and certain individuals have decided he's no longer an asset.
The New York Times bestselling coauthor of Tom Clancy's Jack Ryan novels, Mark Greaney's pulse-pounding debut novel thrusts readers into the life of the enigmatic Court Gentry, a former CIA operative turned elite hired gun. When his own government and past employers betray him, Gentry finds himself in a high-stakes race against time, traversing the Middle East and Europe with no safe haven or place to hide. As he fights for survival, Gentry proves that the line between killing for a living and killing to stay alive is anything but gray. Being the first Gray Man novel, this is an excellent way to get into this epic series.
On Target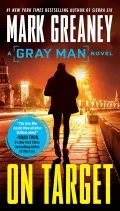 by Mark Greaney
New York Times Bestselling author Mark Greaney's gripping sequel to The Gray Man, former CIA operative Court Gentry is coerced into a high-stakes mission by his old comrade, Russian arms merchant Sidorenko. Tasked with assassinating Sudan's President Abboud - allegedly responsible for the Darfur genocide - Gentry finds himself trapped between his ruthless former employers and his blackmailing ex-friends. As the CIA pursues its own agenda involving Abboud, Gentry faces a perilous mission where survival seems impossible. As thrilling and captivating as its predecessor, On Target promises to keep readers on the edge of their seats.
Oath of Loyalty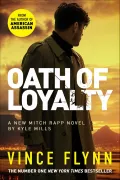 by Kyle Mills
In Kyle Mills' riveting addition to Vince Flynn's best-selling Mitch Rapp series, "Oath of Loyalty," Rapp faces a new kind of adversary. When President Anthony Cook views Rapp as a threat, CIA Director Irene Kennedy brokers a tense truce: Rapp will leave the country and remain visible while Cook is in office, and the administration won't take action against him. However, the truce shatters when Cook's security advisor persuades him that Rapp won't honor their deal, prompting them to reveal the identity of Rapp's partner, Claudia Gould.
As Rapp scrambles to protect her from emerging threats, he uncovers a new generation of assassins led by a figure known as Legion, whose organization thrives on double-blind secrecy. With time running out, Rapp and his team must band together to locate and stop Legion in a world that has seemingly turned against them.
The Lions of Lucerne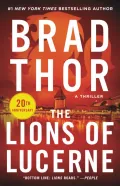 by Brad Thor
In Brad Thor's thrilling novel "The Lions of Lucerne," the first in the Scot Harvath series, the President of the United States is kidnapped on the snowy slopes of Utah, leaving his Secret Service detail decimated with only former Navy SEAL Scot Harvath surviving. Unconvinced by the official explanation blaming Middle Eastern terrorists, Harvath embarks on a quest for the truth and vengeance. However, he soon finds himself framed for murder by a devious cabal.
Determined to clear his name, Harvath joins forces with the stunning Claudia Mueller from the Swiss Federal Attorney's Office. Together, they confront the chilling subzero temperatures and treacherous heights of Switzerland's Mount Pilatus, where they must face the world's deadliest team of professional killers to ensure their survival and uncover the truth.
I Am Pilgrim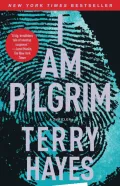 by Terry Hayes
Terry Hayes's captivating novel "I Am Pilgrim" follows the story of one man's race against time to stop a relentless enemy. The tale weaves together a series of chilling events: an unidentified young woman brutally murdered in a dilapidated hotel, her identifying characteristics dissolved by acid, a father publicly beheaded in a Saudi Arabian public square, a renowned Syrian biotech expert discovered eyeless in Damascus, and smoldering human remains found on a remote Afghan mountainside.
Connecting these seemingly unrelated occurrences is a sinister plot to unleash an unspeakable crime against humanity. Only one man, known as Pilgrim, possesses the skills and determination to navigate the treacherous path that links these events and confront the formidable adversary behind them.
The Nowhere Man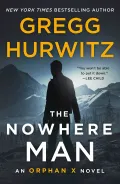 by Gregg Hurwitz
"The Nowhere Man" by Gregg Hurwitz tells the gripping story of Evan Smoak, a mysterious figure spoken of only in hushed tones, who comes to the aid of those in dire need of protection. As a child, Evan was taken from a group home and trained as part of a clandestine black box program called Orphan, which molded him into the ultimate deniable intelligence asset - an assassin.
Eventually, Evan became Orphan X before leaving that life behind to reinvent himself as the Nowhere Man. However, when an unexpected attack from an unlikely enemy disrupts his new existence, Evan is captured, drugged, and taken to an isolated location. His captors believe they have him cornered and defenseless, but little do they know they are dealing with one of the most lethal and resourceful individuals on the planet.
The Bourne Identity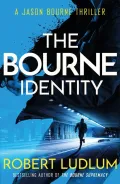 by Robert Ludlum
Struggling with a wiped memory and a body riddled with bullets, a man is pulled from the depths of the Mediterranean. His face, reshaped by plastic surgery, and a microfilm implanted in his hip offer no clues to his identity. Hunted and desperate, he navigates a twisted realm of deadly conspirators, with the infamous assassin Carlos at the helm. As Jason Bourne seeks to uncover the truth about himself, it may just cost him his life. His only ally? A captivating stranger, once desperate to flee from him, now key to unlocking his enigmatic past.
American Assassin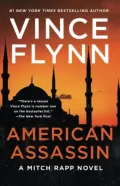 by Vince Flynn
In Vince Flynn's gripping thriller, we meet Mitch Rapp, once a carefree college athlete, now a man seeking vengeance. Tragedy struck when terrorists attacked innocent Americans, taking the life of Rapp's girlfriend among the 270 victims. While others sought comfort, Rapp became consumed by the desire for retribution.
As two decades of fierce political rivalry leave the CIA and the country vulnerable, Cold War veteran CIA Operations Director Thomas Stansfield recognizes the need for action. He tasks protégée Irene Kennedy and former colleague Stan Hurley with assembling a secret group of operatives outside the standard chain of command - men who officially don't exist. After six grueling months of training, Rapp embarks on a brutal mission, starting in Istanbul, where he eliminates the arms dealer responsible for supplying the terrorists. His journey takes him through Hamburg and across Europe, leaving a trail of bodies in his wake. But in Beirut, Rapp's adversaries have laid a trap, transforming the hunter into the hunted. To survive the treacherous city and its terrorist factions, Rapp must rely on every ounce of skill and cunning at his disposal.
No Plan B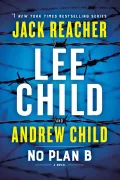 by Lee Child
In Gerrardsville, Colorado, a woman's tragic death beneath a bus is ruled a suicide, but Jack Reacher knows better. He witnessed a man in a gray hoodie stealthily push the victim to her doom before casually snatching her purse and walking away. When another death is deemed an accident, Reacher realizes these events are not mere coincidences and begins his pursuit of the killer.
However, Reacher is unaware that these incidents are part of a more extensive, far-reaching web, including a vengeful arsonist, a fleeing foster child, and a powerful cabal engaged in a clandestine conspiracy. As the conspirators move forward, they make a crucial error - they underestimate Reacher as a threat. They believe they can continue their plans, unthreatened by shadows. But Reacher is no shadow; he is a tenacious force determined to right the wrongs. And when facing Reacher, there is simply no plan B.
Night Fall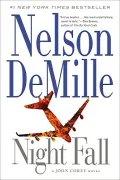 by Nelson DeMille
Nelson DeMille's thrilling New York Times bestseller follows elite Anti-terrorist Task Force agents John Corey and Kate Mayfield as they uncover corruption within the FBI and embark on a quest for the truth. On a Long Island beach at dusk, Bob Mitchell and Janet Whitney engage in a secret rendezvous, capturing every steamy detail on video. Suddenly, an explosion illuminates the sky, and the lovers, clutching the camera, flee from the approaching authorities. Five years later, the crash of Flight 800 is officially attributed to a mechanical malfunction.
However, John Corey and Kate Mayfield, both members of the Elite Anti-terrorist Task Force, remain unconvinced. Believing in a high-level cover-up and defying orders, they set out to uncover the crucial piece of evidence that could prove what really happened to Flight 800: a videotape capturing the amorous couple on the beach as the airliner meets its tragic fate.
Memory Man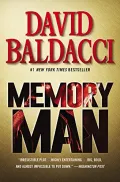 by David Baldacci
Amos Decker, a former NFL player turned police detective, experiences two life-altering events. First, a devastating collision during his first NFL play leaves him with the extraordinary ability to never forget anything. Second, he discovers his wife, young daughter, and brother-in-law brutally murdered at home. With his world falling apart, Decker quits the police force, loses his home, and takes on private investigation work. Over a year later, a man confesses to the murders, and amid a horrific event threatening Burlington, Decker is called back to help with the investigation. Seizing the chance to uncover the truth behind his family's murder, Decker must utilize his unique gifts, confront their burdens, and face the painful memories he wishes to forget, potentially making the ultimate sacrifice in the process.
Mission Complete: Concluding Our List of Books Like Terminal List
As our thrilling odyssey delving into books like The Terminal List comes to a close, we hope our collection of action-packed novels has left you eager for more adrenaline-fueled adventures. Among these riveting tales, you may well uncover your new favorite thriller writer, one who masterfully crafts nail-biting narratives that whisk you away into a world of daring escapades and high-stakes missions. Now, with excitement brimming and anticipation soaring, it's time to embark on your next exhilarating literary journey!
Discover Free Books That You'll Love!
Receive unbeatable book deals in your favorite fiction or non-fiction genres. Our daily emails are packed with new and bestselling authors you will love!








Latest Articles
The Best Books About Learning Chess
How Often Should You Read?
The Cork O'Connor Books in Order
Deal-icious Reads: The Best Books Like 'The Deal'
Our Comprehensive Guide to Chanel Cleeton Books in Order
The Best Historical Lesbian Romance Novels
Your Guide to Elizabeth George Books in Order
Our Curated List of the Best Books About Genealogy
Our Guide to the Best Fated Mate Romance Books
Our Complete List of Sally Rigby Books in Order