Green Books: Our Top 20 Environmental Books to Help You Make a Difference This Year
Published: 1 January 2023 | Last updated: 6 March 2023
Written by Chris Beach
Yearning for a sustainable lifestyle? Are you looking for the best books on the topics of sustainability, climate change and ecology?
We've put together some of the most thought-provoking books about the big environmental questions of our time. These books will inform you and leave you feeling hopeful about the possible futures we can create.
Plus, explore our collection on how to live more sustainably. It will teach you everything you need to know. You can get clued up on growing your own food, no matter if you have a backyard or a balcony. Then become a master of baking bread and preserving food. Or you can learn how to switch to a zero-waste lifestyle and declutter your home.
Whether you're just starting out or have already changed your everyday life, we've got you covered.
Let's dive in.
Please note that Books.org participates in the Amazon Services LLC Associates Program. This means that when you click on our links to Amazon.com and make a purchase, we may receive a small commission at no extra cost to you. This helps us continue to provide high-quality book recommendations and reviews. We truly appreciate your support!
Sustainable Living
Has a book ever changed your life? These books will make you see the world from a different perspective. Kick off your journey with something special.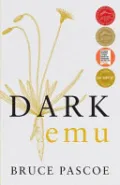 Dark Emu
by Bruce Pascoe
This fascinating book turns everything you may have been taught about Aboriginal Australia on its head. Bruce Pascoe uses evidence from diaries of early explorers to argue that Aboriginal people practiced a sophisticated and sustainable form of agriculture. Pascoe argues that, pre-colonisation, Aboriginal people were involved in domesticating plants, sowing, harvesting, and storing food, leading him to rethink the hunter-gatherer label.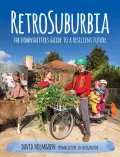 RetroSuburbia: The Downshifter's Guide to a Resilient Future
by David Holmgren
This is an impressively large book that has become the "bible" for people looking for a permaculture lifestyle. It's a detailed how-to guide that covers retrofitting your house, your garden and your behaviour. It also looks to the future and imagines what everyday life in Australia would look like if we transitioned to a low-carbon, low-consumption lifestyle. Inspired by the way we lived a couple of generations ago, this book shows you how to live sustainably in the suburbs.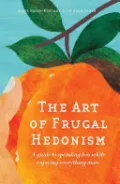 The Art of Frugal Hedonism
by Annie Raser Rowland and Adam Grubb
Less of a how-to guide, and more of a philosophical approach to life, this book will show you the joy of living on next-to-nothing. It will introduce you to the secrets of being frugal such as avoiding takeaway foods and the fast fashion, but hedonistic in regards to spending time with friends and taking pleasure in everyday life. Their aim is to make you "happier, wealthier, fitter, and more in lust with life than you'd ever thought possible."
Garden and Kitchen
Do you want to get the most out of growing and cooking your own food? This collection will make you an expert in no time. Full of recipes, practical tips, and the kind of knowledge your grandparents probably took for granted.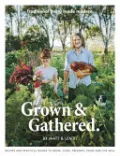 Grown & Gathered: Traditional Living Made Modern
by Matt and Lentil Pubrick
This is the only book you'll need to learn the art of growing and preserving your own food. It contains practical advice on how to grow vegetables, forage for mushrooms, make sourdough and preserve food. Part two of the book has over 100 wholefood recipes so you can get creative with your homegrown produce.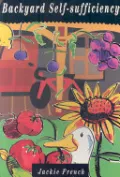 Backyard Self Sufficiency
by Jackie French
Jackie French is one of Australia's most loved children's authors. She's also a keen gardener. This is one of her classic books that will inspire you to get out into the garden and just give it a try. She'll show you how to create a productive garden that requires little maintenance from year to year.
The Edible Balcony
by Indira Naidoo
When television presenter Indira Naidoo was living on the 13th floor of an inner-city apartment building, she suddenly got the itch to start gardening. This book is the result of her experiments with growing herbs, vegetables and even fruit trees on her small and windy balcony. Including seasonal recipes and lots of tips, it'll show you how even the smallest spaces can be amazingly productive.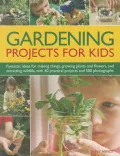 Gardening Projects for Kids
by Jenny Hendy
Know a kid that likes the outdoors? This book is packed full of practical projects that will get young 'uns into the garden. With 500 beautiful photos, it will give you great tips on how to grow flowers and herbs, and attract birds and wildlife to your garden.
Zero Waste and Minimalism
If you want to do your bit to reduce household waste, start here. Find out where our stuff comes from, how you can cut down on the amount you consume and live a simpler, less cluttered life.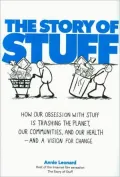 The Story of Stuff: How Our Obsession with Stuff Is Trashing the Planet, Our Communities and Our Health - And a Vision for Change
by Annie Leonard
Chances are you've seen Annie Leonard's cartoon "The Story of Stuff", which went viral in 2009. It explained simply and clearly how the goods we consumed were made and where they went afterwards. In this book, Leonard expands on the same theme. She visits waste dumps and garment factories, and speaks to the workers who produce the things we consume. Along the way she exposes the impact all this "stuff" has on the planet.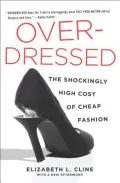 Overdressed: The Shockingly High Cost of Cheap Fashion
by Elizabeth L. Cline
Clothing is produced much faster and more cheaply than ever before. "Fast fashion" has changed the way we dress and the way we shop. When it's cheaper to just buy new clothes rather than repair the ones we own, it's no wonder clothing has become a serious source of waste. This book uncovers what impact fast fashion has on the lives of the workers who make it and its impact on the environment.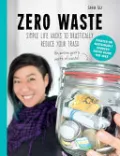 Zero Waste: Simple Life Hacks to Drastically Reduce Your Trash
by Shia Su
If reducing your household waste seems impossible, Shia Su will inspire you. She can fit a year's worth of her household waste in one glass jar. In this book she gives practical advice, solutions to common problems and tips and tricks to help you do the same. From taking your first step, through to more advanced options - like making your own bathroom products - you can decide what works for you.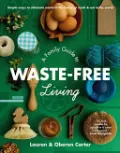 A Family Guide to Waste-free Living
by Lauren Carter and Oberon Carter
This book will help you bring your family along on your waste-free journey. It promises to give you "all the information, advice, budget-friendly recipes and projects you'll need to start reducing waste in your life." The authors are the founders of Zero Waste Tasmania and have been living waste free since 2015.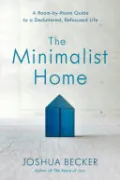 The Minimalist Home: A Room-by-Room Guide to a Decluttered, Refocused Life
by Joshua Becker
The minimalist movement urges you to buy things that last, and make do with less. This bestseller will help you "turn your home into a place of peace, contentment, and purposeful living." If you want help to declutter your home, and understand the compulsion to buy unnecessary things in the first place, this book is for you.
Fair Food
Learn about our global food system. Then hear from those who are battling to establish an international fair food network, while protecting their land and culture.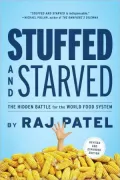 Stuffed and Starved: The Hidden Battle for the World Food System
by Raj Patel
Raj Patel takes an in depth look at the global food system. He connects famines in Asia and Africa, rural poverty and farmer suicides in the US, the rise of powerful supermarkets and the emergence of processed food and obesity. But he also examines the international movements who are fighting for food sovereignty.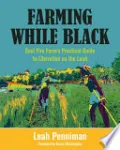 Farming While Black: Soul Fire Farm's Practical Guide to Liberation on the Land
by Leah Penniman
This is more than an introduction to farming for beginners. It's a powerful look at the impact racism has had on farming in the United States. The author points out that in 1920, 14% of farm owners in the US were black. Today the figure is only 2%. The result is that black people in the US disproportionately suffer from diet-related illnesses because they don't have the same access to healthy, fresh food.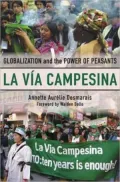 La Via Campesina: Globalization and the Power of Peasants
by Annette Aurelie Desmarais
The author is a long term participant in La Via Campesina, which brings together rural women, peasants, Indigenous communities, small-scale farmers and farm workers from around the world. She writes about why the group has challenged multinational agribusiness corporations and how they have successfully stopped the destruction of their communities, land and culture.
Ecology and Environment
If you're in despair over the daily news, these books will give you hope that another world is possible. These authors take the big issues of today and explain them in a clear and accessible way. You'll be presented with smart analyses of the environmental crisis along with solutions that can make a real difference.
No One Is Too Small to Make a Difference
by Greta Thunberg
This is a collection of speeches by Greta Thunberg, the Swedish schoolgirl who took the world by storm by starting the School Strike for Climate. She began as a lone protester but before long the movement grew into weekly protests in dozens of countries around the world, proving that one person can make a difference. After reading this book you'll want to join her in becoming a fierce fighter for the climate.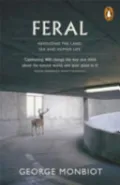 Feral: Rewilding the Land, the Sea and Human Life
by George Monbiot
In this fascinating and hopeful book George Monbiot lays out the case for "rewilding" Britain. He argues that centuries of environmental damage can be overcome by restoring parts of Britain to the wild places they once were. This includes reducing the number of sheep, and reintroducing plant species and animals such as wolves and lynx. He details a number of case studies about the surprising results when we step back and let ecosystems recover.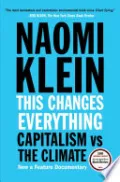 This Changes Everything: Capitalism vs. The Climate
by Naomi Klein
An instant classic. Naomi Klein condenses a hugely complex subject into a highly engaging and hopeful book. She argues that the existential threat of climate change is an opportunity to reshape our society into one that is based on justice and equality. Through multiple case studies, she shows how people power can take on polluting corporations and win.
Into the Woods: The Battle for Tasmania's Forests
by Anna Krien
Anna Krien delves deep into the long-running battle over logging in Tassie's forests. Bringing an outsider's perspective to the issue, she tries to make sense of the highly charged debate by interviewing people on all sides. She explains the history of logging in Tasmania which makes it a great introduction for those who are new to this conflict.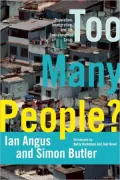 Too Many People? Population, Immigration, and the Environmental Crisis Book
by Ian Angus and Simon Butler
This well-researched and easy to read book challenges the idea that "overpopulation" is the major cause of the environmental crisis. The authors argue that this idea only distracts from the real solutions and instead we should focus on the roots of the ecological crisis. Instead of blaming the world's poor for the ecological crisis, we should change the capitalist economic system which encourages consumption and waste.
Related Posts
If you enjoyed this post, you might also enjoy our article where we unearth the
best sustainability books
to help you make a difference.
Discover Free Books That You'll Love!
Receive unbeatable book deals in your favorite fiction or non-fiction genres. Our daily emails are packed with new and bestselling authors you will love!








Latest Articles
Should You Listen To Music While Reading A Book?
Are Books Dying?
Why Do Books Have Blank Pages?
Is Reading a Hobby?
Complete Guide to Richard Osman Books in Order
The Best Books About Learning Chess
How Often Should You Read?
The Cork O'Connor Books in Order
Deal-icious Reads: The Best Books Like 'The Deal'
Our Comprehensive Guide to Chanel Cleeton Books in Order