Books.org Blog
New Release Books
Find out about new release books from your favorite authors, and discover new favorites!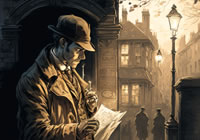 What's the secret to a great crime novel? Mix a handful of colourful characters together with an intricate plot and a clever detective. Throw in a dramatic atmosphere, and cap it all off with a satisfying conclusion that ties up all the loose threads. Well, we've got exactly what you're looking for. Here are some of the best new crime novels that you won't be able to put down.
See our pick of the best crime novels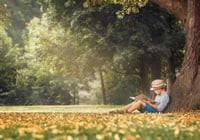 Extraordinary children's books are being written every year. It's exciting to discover quality books that reflect the diverse cultures and families that make up our world today. These books touch on themes such as identity, the environment and belonging in a way that young children can relate to. Below you'll find some of the best new release children's books for 2020.
See our top 10 children's books
Discover Free Books That You'll Love!
Receive unbeatable book deals in your favorite fiction or non-fiction genres. Our daily emails are packed with new and bestselling authors you will love!