The Comprehensive List of Lucy Foley Books
Published: 21 February 2023
Written by Chris Beach
We've put together a complete list of Lucy Foley books in order of publication, with a synopsis of each. Enjoy!
Who is Lucy Foley?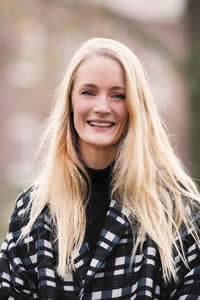 Lucy is a British novelist with an impressive career. Born in and living in London, she studied English Literature at both Durham University and University College London. After her studies, Foley worked for many years as a fiction editor in the publishing industry before finally turning to writing full-time.
Foley's most famous works include 'The Hunting Party' (2019) and 'The Guest List' (2020)-two thrilling murder mysteries-and her critically acclaimed historical fiction: 'The Book of Lost and Found' (2015), 'The Invitation' (2016) and 'Last Letter from Istanbul' (2018). All of these have been translated into multiple languages around the world.
Aside from her books, Foley's journalism has been featured on ES Magazine, Sunday Times Style and Grazia.
Please note that Books.org participates in the Amazon Services LLC Associates Program. This means that when you click on our links to Amazon.com and make a purchase, we may receive a small commission at no extra cost to you. This helps us continue to provide high-quality book recommendations and reviews. We truly appreciate your support!
Lucy Foley Books in Order
We've compiled the complete list of books by Lucy Foley in order of publication. Enjoy!
The Book of Lost and Found (2015)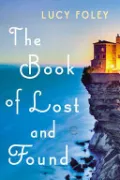 'The Book of Lost and Found', by Lucy Foley, is an enthralling novel that delves into the depths of family secrets and love. In it, Kate Darling's mother - a once-famous ballerina - passes away, leaving Kate bereft. When her grandmother leaves her a mysterious painting of a woman who bears an uncanny resemblance to her mother, Kate's curiosity drives her on an adventure to uncover the truth.
Kate's journey takes her from London to France, Spain and then finally to Italy where she uncovers a gripping love story from the roaring 1920s. With alternating narratives of past and present, 'The Book of Lost and Found' promises a rollercoaster ride full of mystery, romance and secrets.
This captivating novel invites readers to travel alongside Kate as she discovers the power of love both lost and found. It is an emotional story set against the backdrop of some of the world's most vibrant locations - where danger lurks in every corner yet beauty prevails in unexpected ways.
If you're looking for a read that will take your breath away with its passionate narrative and exquisite settings then 'The Book of Lost and Found' is definitely for you!
The Invitation (2016)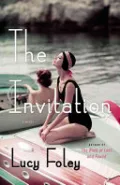 'The Invitation' by Lucy Foley is a stunning tale of love, secrets, and redemption set along the Italian Riviera. It tells the story of Hal, an itinerant journalist who travels to Rome in order to forget his past and seek absolution for his mistakes. One night, Hal finds himself at a lavish party where he meets Stella, a mysterious woman from a different world.
Despite the differences between them, their connection is undeniable and they escape the crowded party together. Hal and Stella don't expect to see each other again until one year later when Hal receives an invitation he can't resist: an invitation to help report on a luxurious yacht sailing along the coast of Italy towards Cannes Film Festival.
On board are some of the most famous artists and movie stars of that time - all with secrets to hide - but only one captivates Hal: Stella. With his obsession with her growing stronger by the minute, he sets out to bring back her true self that she has been hiding away.
'The Invitation' is an emotional love story with an atmosphere so vibrant you can almost feel yourself there in Italy! It's about how our pasts linger with us no matter how hard we try to escape them. It's powerful, heart-warming, and you won't be able to put it down!
Last Letter From Istanbul (2018)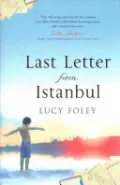 'Last Letter From Istanbul' is an enchanting tale of forbidden love and heartache, set against the stunning backdrop of Constantinople in 1921. The story follows Nur, a young woman who embarks on a desperate journey to seek help for the orphan in her care. Along the way she encounters Medical Officer George Monroe and finds herself entwined in his world.
As she weaves through the city, Nur is reminded of how far her beloved home has fallen - her childhood home now transformed into an army hospital and Constantinople overrun with Allied soldiers. She must bravely confront both the enemy and her past in order to protect the boy she loves.
Filled with romance, intrigue and secrets, 'Last Letter From Istanbul' is a captivating journey of self-discovery set in post war darkness that will sweep you away to another time and place. Fans of sweeping historical novels such as Santa Montefiore & Victoria Hislop's work will be transported by this masterful tale - a perfect escape from our everyday lives!
The Hunting Party (2019)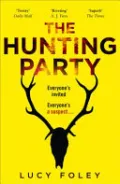 Do you like stories with a mystery element? If so, you'll love 'The Hunting Party' by Lucy Foley! The story follows a group of thirtysomething friends from Oxford who have gathered together to celebrate New Year's Eve in an isolated estate in the Scottish Highlands.
Little do they know that this reunion will be more sinister than celebratory. The blizzard that seals off the lodge from the outside world is only the first of many chilling discoveries. On New Year's Day, one of them is found dead and it becomes apparent that someone within their group is responsible for their friend's death.
As secrets and resentments come to light, tensions start to rise between these old friends as each one of them must face up to their own dark pasts and deadly motivations. Who will be revealed as the killer? Keep your friends close, but just how close is too close?
Will they find out who did it before time runs out? Find out in 'The Hunting Party', a thrilling page-turner filled with psychological suspense and mystery. Perfect for fans of Agatha Christie, Ruth Ware and Tana French!
The Guest List (2020)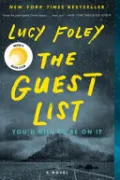 Ever been to a wedding that seemed picture perfect? With designer dresses, a wedding planner, luxe party favors, and stunning remote location? That's what the guests at this wedding are expecting. On an island off the coast of Ireland, family and friends have gathered to celebrate two people joining their lives together. But amidst all the well-wishes and champagne popping, there is something else brewing.
Resentments and petty jealousies begin to mingle with the festivities as a drinking game from school days commences. To make matters worse, one of the bridesmaids not-so-accidentally ruins her dress and the bride's oldest (male) friend gives an uncomfortably caring toast.
Just when you think it couldn't get any worse, someone turns up dead! Who didn't wish the happy couple well? And why? That's exactly what Lucy Foley attempts to answer in her novel The Guest List. It's a thrilling mystery full of suspense and surprise, perfect for anyone who loves a good whodunnit!
The Guest List by Lucy Foley is a captivating read from start to finish. With twists and turns around every corner, this thrilling story will keep you on your toes as you try to piece together who could be behind all the drama. From jealous bridesmaids to mysterious groomsmen - The Guest List has it all! If you're looking for an entertaining mystery novel that will keep you guessing until the very end then this is definitely one for you!
The Paris Apartment (2022)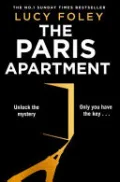 If you're looking for an intriguing mystery to immerse yourself in, then 'The Paris Apartment' is the perfect choice. Set in a Paris apartment building, this novel tells the story of Jess, a woman who seeks refuge in her half-brother's home after leaving her job. But when she arrives to find a luxurious apartment she didn't expect, and Ben is nowhere to be found, Jess digs a little deeper.
The residents of the building are an eclectic bunch - from the socialite to the alcoholic - and secrets are lurking around every corner. As Jess unravels her brother's mysterious life, everyone knows something they're not telling.
From NYT bestselling author Lucy Foley comes this captivating locked room mystery with plenty of twists and turns along the way. As each clue leads Jess closer to the truth about her brother's fate, you won't be able to put this book down until you've reached its thrilling conclusion.
Frequently Asked Questions
Lucy Foley New Books: What is Lucy Foley's Latest Book?
At the moment, Lucy Foley's latest book is "The Paris Apartment". We'll be sure to update this page with any new announcements.
Discover Free Books That You'll Love!
Receive unbeatable book deals in your favorite fiction or non-fiction genres. Our daily emails are packed with new and bestselling authors you will love!








Latest Articles
Should You Listen To Music While Reading A Book?
Are Books Dying?
Why Do Books Have Blank Pages?
Is Reading a Hobby?
Complete Guide to Richard Osman Books in Order
The Best Books About Learning Chess
How Often Should You Read?
The Cork O'Connor Books in Order
Deal-icious Reads: The Best Books Like 'The Deal'
Our Comprehensive Guide to Chanel Cleeton Books in Order