Your Guide to the A J Mackenzie Books in Order
Published: 29 July 2023
Written by Chris Beach
As someone who savors mystery novels like a delectable dessert, the spine-tingling narratives of A.J. Mackenzie have become a staple in my reading menu. A.J. Mackenzie is not a lone ranger, but rather, a powerful blend of two minds: Marilyn Livingstone and Morgen Witzel. Their tales transport you to eras past, seamlessly blending historical context with nail-biting suspense. If you've found yourself here, I wager you're ready to chart your own course into the literary universe of A.J. Mackenzie. Welcome to the definitive guide to A.J. Mackenzie books in order, perfect for seasoned fans and curious newcomers alike.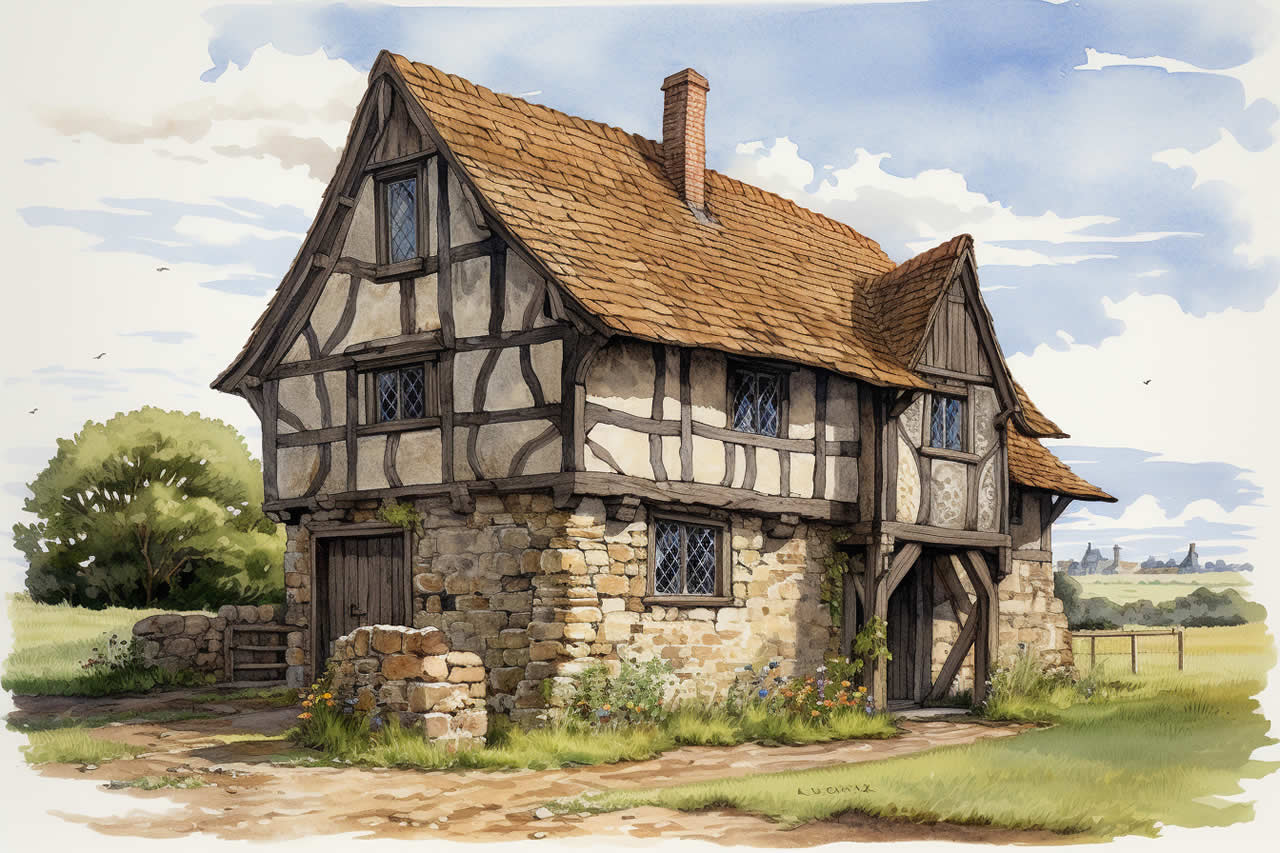 Please note that Books.org participates in the Amazon Services LLC Associates Program. This means that when you click on our links to Amazon.com and make a purchase, we may receive a small commission at no extra cost to you. This helps us continue to provide high-quality book recommendations and reviews. We truly appreciate your support!
There's something remarkably captivating about their storytelling, the kind that makes you stay up way past your bedtime, flipping pages and promising yourself "just one more chapter". Their gripping tale draws you in, holding your interest hostage until the very end. So, whether you're a long-time aficionado of their work, or simply a fresh reader with a penchant for suspense, this blog is your one-stop-shop. Get ready to dive headfirst into the riveting world of A.J. Mackenzie's novels, ordered neatly for your reading pleasure. Be warned, once you embark on this journey, there's no turning back!
Romney Marsh Mysteries
The Body On the Doorstep (2016)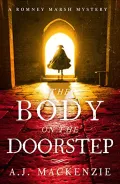 In the setting of 1796 Kent, Reverend Hardcastle stumbles upon a man in the throes of death right on his own threshold, barely escaping a bullet in the process. The dying man leaves him with an enigmatic final message. Given the widespread smuggling prevalent on England's southeast coastline, the first assumption is a dispute among criminals. Yet, the local Customs service head's hesitancy to delve into the matter raises questions. Hardcastle, joined by the resourceful Mrs. Chaytor, decides to take the investigative reins. However, as they peel back the layers, they learn that smugglers aren't the only dark figures haunting the Kent shores. As the complexity of the situation unfolds, Hardcastle grapples with the possibility that he may have plunged into an abyss too deep. The story's subsequent installments have been rebranded from the 'Romney Marsh Mysteries' to the 'Hardcastle and Chaytor Mysteries.'
The Body in the Ice (2017)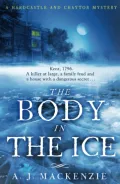 On a frigid Christmas Day in the frozen fields of Kent, the desolate New Hall on Romney Marsh conceals a chilling surprise: a body encased in the ice of a horse pond. The daunting task of unraveling this mystery falls onto Reverend Hardcastle, the local justice of the peace for St. Mary in the Marsh. Faced with an unidentified victim, lack of a murder weapon, and elusive motives, the task appears virtually insurmountable. Alongside his faithful companion, Amelia Chaytor, and newcomer Captain Edward Austen, Hardcastle realizes the case is far more intricate than initially thought. The plot thickens with the arrival of an American family, fractured by war and desperate to reclaim their ancestral residence, and a French spy who returns to his past misdemeanors. These layers of old alliances and fresh reprisals amplify the danger for Hardcastle and Mrs. Chaytor as they endeavour to uncover New Hall's hidden secrets.
The Body in the Boat (2018)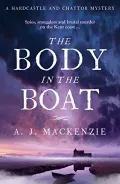 Immersed in the eerie tranquility of the 18th-century English Channel, smugglers stealthily traverse the waters. However, their cargo this time is unsettlingly unique: a coffin. A few miles inland, a well-regarded banker throws a birthday bash for his wife, which soon turns sour when a guest is found murdered in the days that follow. An inexplicable connection seems to tie this seemingly arbitrary homicide to the shadowy smugglers in the foggy channel. Intrigue builds around the local bank's peculiar obsession with buying and stockpiling gold, and the mysterious coffin's occupant adds another layer of enigma. Showcasing a vibrant palette of characters and our resourceful amateur detectives, this tangled narrative vividly resurrects 18th-century Kent, ensnaring readers within its richly woven tapestry.
War of 1812 Series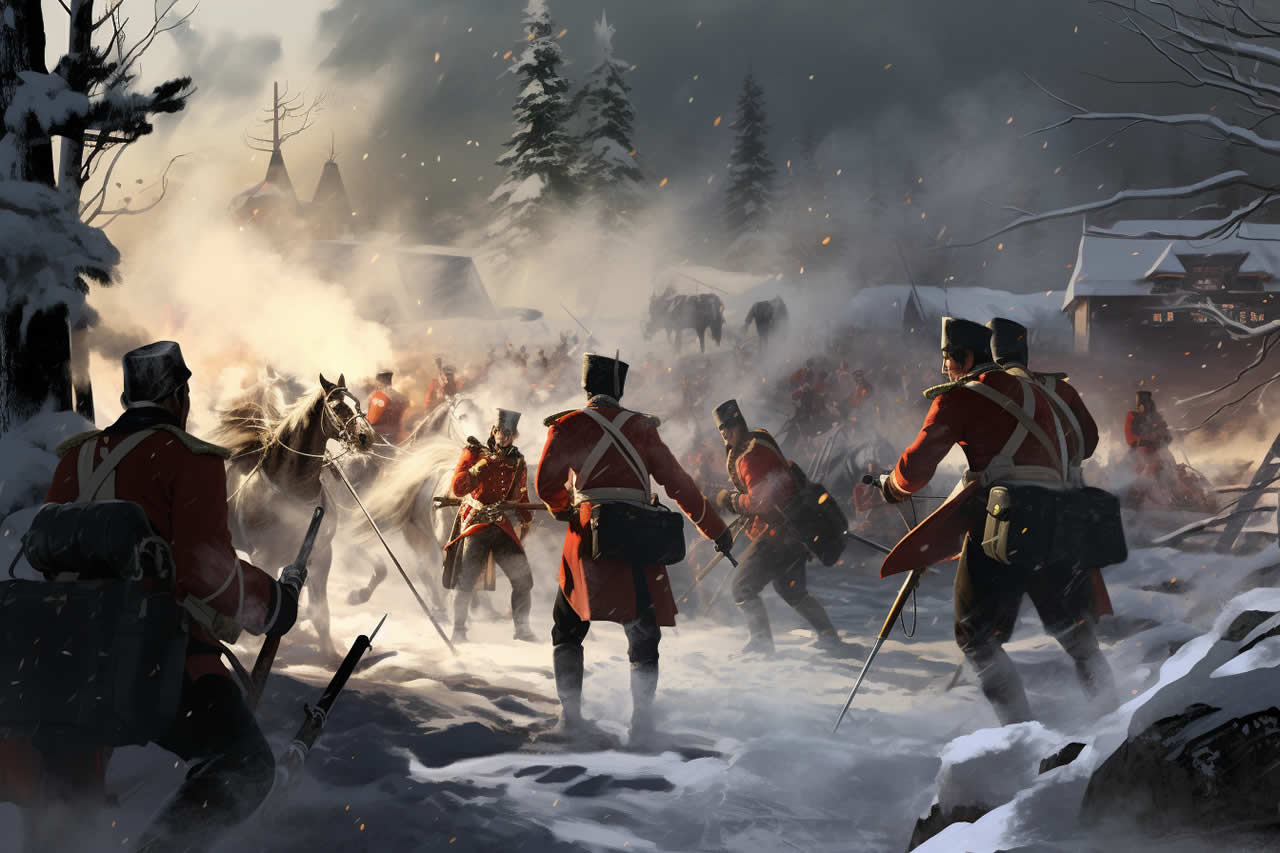 The Ballad of John MacLea (2019)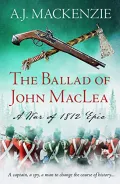 Serving within the British militia in Upper Canada towards the end of 1812, Captain John MacLea navigates the murky waters of uncertain loyalties and palpable peril. His mission? To dismantle enemy spy networks and neutralize an intricately woven espionage web. However, MacLea quickly unearths a menacing reality: a traitor lurks within their own lines, orchestrating a catastrophic plan. The chain of events that unfold gain momentum and lead to a thrilling face-off on an American warship seized and bound for the gap at Niagara Falls. The stakes are high - a slip-up could result in losing the war. For MacLea, failure is a luxury he can't afford.
The Hunt for the North Star (2019)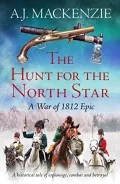 Fresh off the triumphant battlefield of Queenston, decorated war veteran John MacLea dives back into the chaotic whirlpool of strategic espionage. Elusive American super-spy, codenamed Polaris, continues to slip through the clutches of capture, and each day of his freedom heightens the threat to the British and Canadian alliance. Undertaking a journey to York, the heart of Upper Canada, MacLea steps into an ominous realm saturated with deception, where every secret and lie carries a heavy price. His mission? Unmask the identity of Polaris, as a lethal scheme brews under the surface, posing a potential complete defeat for the allied forces. For MacLea, the possibility of failure doesn't even exist on his radar.
Invasion (2019)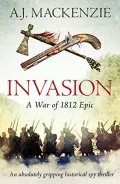 In the turbulent May of 1813, amidst the protective hailstorm of naval gunfire from Lake Ontario, US soldiers initiate an assault on Niagara's shores. Captain John MacLea and his revitalized band of militia put up a ferocious defense, but the overwhelming might of the opposing forces forces them into retreat. The American army, its strongest yet, is led by the merciless spymaster Colonel Peter Beauregard and James Boydell, a Canadian captain who has betrayed his country and was once a comrade of MacLea's. As the invasive forces tighten their grip, the survival of an entire army and its soldiers hinges on some unlikely heroes. The stakes are too high for failure. They must secure a victory or succumb to absolute defeat.
Hundred Years' War Series
A Flight of Arrows (2021)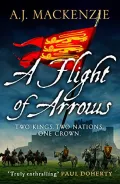 The year is 1328, and the death of Charles IV, without a clear heir, has stoked the flames of civil unrest between England and France. While Edward III of England seemed to be the most direct successor, the crown unexpectedly lands on Charles' cousin Phillip's head, plunging both nations into war. Fast forward to 1346, Edward's formidable army descends on Normandy, carving a path of destruction into French land. However, the shocking murder of an English knight exposes a chilling reality: a betrayer lurks amongst them. Edward entrusts the task of unraveling this enigma to Simon Merrivale, herald to the Prince of Wales. As the army strides towards the fateful Battle of Crécy, Simon delves into a conspiracy that reaches the core of these warring nations. Amid the ruins and remnants of battle, their destiny will be carved, both under the stark light of combat and within the dimly lit undercurrents of intrigue.
A Clash of Lions (2021)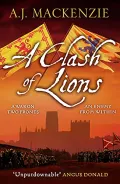 Fresh from his triumph at Crécy in 1346, our protagonist Simon Merrivale finds himself rapidly recalled to English soil, immediately plunging into a mounting crisis as a potent Scottish force surges into England's northern territories. Banding together with Lord Percy and the Archbishop of York, their gathering military presence in the north uncovers a seething nest of treachery. Unseen puppet masters - merchants, landowners, and soldiers scattered across the border - skillfully juggle allegiances for their own gains. The stark reality hits Simon when he unearths foreign covert operatives lurking amidst English ranks. As Scotland's army steadfastly trudges forth, it falls upon Simon to unravel a web of espionage so deeply entrenched, it puts all European monarchies in jeopardy.
The Fallen Sword (2022)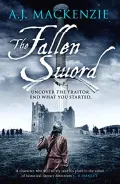 Returning to the English army besieging Calais, Simon Merrivale stumbles upon the startling realization that the plot threatening England and France's sovereignty has reconvened and accumulated more power. Their numbers have grown, bolstered by fresh allies that include the enigmatic secret society dubbed the Pilgrims, as well as forces from the Holy Roman Empire and the Knights of Saint John. The tranquil fields of Flanders, now scarred by war and tainted by ambush and murder, the eerie ruins of castles harboring covert rendezvous, and the bustling streets of Bruges and Paris, marred by assassination attempts, become the backdrop to Merrivale's tireless pursuit of the conspirators. His goal: to unmask the double-dealing schemer at the heart of it all.
The Hundred Year War series is also available as a boxed set of all three books.
Simon Merrivale Mysteries
By Treason We Perish (2023)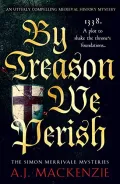 In the tumultuous autumn of 1338, the echoes of a great war that will define Europe for the forthcoming century are beginning to resound. Our hero, Simon Merrivale, a King's Messenger, returns to English soil tarnished and nearly lifeless after a catastrophic attempt to establish a pro-English faction in Savoy crumbles. As combat lines are etched across the continent, a formidable new menace surfaces. King Edward III rallies an unpredictable coalition of European forces to uphold his claim to the French throne. However, the specter of corruption haunts the ranks both domestically and overseas, siphoning off the king's vital war funds, threatening to undermine everything they've strived to establish. Enemies lurk in the shadows, masquerading as allies, wolves wearing the fleece of sheep. Simon, as a lone detective, faces a twisted medieval web of intrigue - not only must he unmask the traitors but also reclaim his standing and dignity. For, if even a single plotter eludes justice, their entire effort risks collapse.
Conclusion
Summing it up, the mingling of historical context with the allure of mystery found in A.J. Mackenzie's works is like a thirst-quenching sip for book lovers. The storylines are crafted with a complexity that keeps your heart rate elevated, making it impossible not to leaf through the pages with bated breath. Start your journey with 'The Body on the Doorstep', but buckle up for a dizzying roller-coaster ride filled with unforeseen twists and turns. The fleshed-out characters add a layer of richness to the narratives, embedding their vivid personas in your memory long after the final chapter. If you're yearning for a tantalizing diversion from the monotony of daily life, then there's nothing better than submerging in the depth of Mackenzie's skillfully spun tales - they'll whisk you away to another era, all the while keeping your pulse thumping with suspense!
Frequently Asked Questions
Who is A.J. Mackenzie? Biography.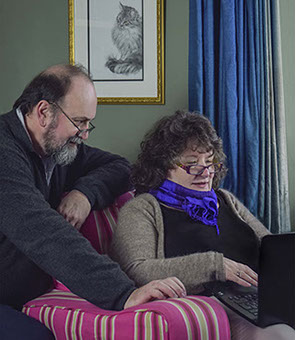 A.J. Mackenzie is the pen name of authors and historians Marilyn Livingstone and Morgen Witzel, a married Anglo-Canadian duo. They have individually established themselves in academic circles through their respective researches; Morgen focusing on leadership and management after earning his MA from the University of Victoria, with several of his books becoming international bestsellers. Marilyn's studies led her to an entirely different path: a PhD in medieval economic history from Queen's University, Belfast. Her passion for music also shines brightly as she composes her own songs besides performing in a silver band and an a capella trio. Together they've released historical novels along with the well-received Hardcastle & Chaytor mysteries set against the backdrop of Romney Marsh during French Revolution.
Marilyn hails from Ontario but relocated to study at the University of Victoria where she met her future husband Morgen - their honeymoon being notorious for braving Europe during its coldest winter ever recorded! After moving to UK in 1987, Marilyn dug further into medieval history completing her MA at Royal Holloway before embarking upon her PhD journey that resulted in The Road to Crécy which she co-authored with Morgen. Despite delving deep into medieval times, she still wonders why writing eighteenth-century novels piqued her interest so much; not that anyone has answered yet! She enjoys reading Lawrence Block or Ian Rankin while battling an addiction (rather unsuccessfully) for Georgette Heyer's novels - all this when not playing cornet or directing choirs!
On the other hand, our 'intimidating bearded guru' (as claimed by an Indian journalist), Morgen spent his early years amidst nature's wilderness back home in northern British Columbia - yes, there were bears and mountain lions casually strolling around! He later pursued business-focused writing leading him across various universities worldwide including London Business School and University of Exeter Business School as lecturer besides publishing numerous articles on esteemed platforms such as Financial Times. Reading historical novels since young age turned him into one eventually; Sir Arthur Conan Doyle remains largely blamed followed by Rafael Sabatini , John Buchan while George MacDonald Fraser's Flashman series alongside Lindsey Davis' Falco novels remain dear favourites.
Discover Free Books That You'll Love!
Receive unbeatable book deals in your favorite fiction or non-fiction genres. Our daily emails are packed with new and bestselling authors you will love!








Latest Articles
The Best Books About Learning Chess
How Often Should You Read?
The Cork O'Connor Books in Order
Deal-icious Reads: The Best Books Like 'The Deal'
Our Comprehensive Guide to Chanel Cleeton Books in Order
The Best Historical Lesbian Romance Novels
Your Guide to Elizabeth George Books in Order
Our Curated List of the Best Books About Genealogy
Our Guide to the Best Fated Mate Romance Books
Our Complete List of Sally Rigby Books in Order