Book Events: Ten Amazing Book Fairs to Visit
Published: 1 April 2022
Written by Chris Beach
Here are our top 10 picks for the most enjoyable and colorful literary events around the world.
No matter where you are in the world, you're sure to find a book festival nearby. These fairs bring together publishers, readers and writers to trade books and talk about all things literature. At these events you'll find hundreds of stalls filled with books of all genres, along with book signings, author talks, music, food and a lineup of entertainment. For book lovers, these festivals are an unforgettable experience.
The International Kolkata Book Fair, India

JANUARY

The Kolkata Book Fair makes the claim to being the most visited book fair in the world, with more than 2.5 million tourists attending each year. And it's well worth the visit, with more than 600 bookstalls, including stalls from Europe, South America, Japan and the United States. Each year the festival focuses on writers and literature from a different country. So you'll be certain to discover exciting new writers from far flung regions. At night the streets come alive with food stalls, music and entertainment. Locals take it as an opportunity to hang out and catch up with friends, while tourists love to wander around and soak up the atmosphere.

Kolkata Book Fair

Photo credit: Biswarup Ganguly

Frankfurt Book Fair, Germany

MARCH

If you're a publisher or author looking to make a deal, this is not to be missed. The Frankfurt Book Fair is the largest book fair in the world. Frankfurt has been a centre of publishing since the invention of the printing press and citizens are very proud of their reputation as a literary city. Although the first few days of the fair are restricted to industry professionals, the doors are thrown open to everybody on the weekend. You can expect poetry readings, book signings, and the awarding of the prestigious Peace Prize of the German Book Trade. You'll also find lots of activity in the surrounding bars and restaurants, which swell with patrons over the 5 days of the festival.

Bologna Children's Book Fair, Italy

APRIL

The Bologna Children's Book Fair is dedicated to the children's books industry. Running for more than 50 years, it brings together the best children book illustrators, authors and publishers. You'll be able to pick up newly released children's books and meet your favourite authors. This event is also an important site for business deals. Publishers and translators make agreements to translate new books into multiple languages, making the best children's literature available to more kids everywhere. If you're interested in classic children's books and illustrations, the festival's website hosts a virtual "museum" with revolving exhibitions. It's a great resource to visit no matter where you are in the world.

Norwegian Festival of Literature, Norway

MAY

The small town of Lillehammer has been honoured as a Creative City of Literature by UNESCO. This award recognises its long history as a favourite destination for writers, and as an important hub of culture. It is also the host of the Norwegian Festival of Literature, the leading literary gathering in Scandinavia. You can find the best contemporary literature by Nordic authors, and hear talks by the world's best authors who travel from overseas to attend the festival. Other key events during the festival are debates and lectures, art exhibitions and special attractions for children.

Hay Festival at Hay-on-Wye, Wales

MAY

This small market town of Hay-on-Wye on the border between England and Wales is renowned for being a book town. With 20 book stores within walking distance of each other, it's a paradise for booklovers. Some of these shops specialise in just one genre. For example, you can visit a poetry bookshop, another that stocks entirely horror and crime fiction and another that specialises in zoology and botany. Once a year the town opens up and hosts one of the world's biggest literary festivals. Over 800 events are crammed into 11 days and encompasses children's events, music, comedy, films and of course, literary speakers and workshops.

Hay Festival

Photo credit: Andrew Lih

Madrid Book Fair, Spain

JUNE

The Madrid Book Fair has possibly the most beautiful setting for a book fair. Started in 1933, this fair has become the most important event on the calendar of Spanish book publishers. It's also popular with the public - more than 2.3 million people attended in 2019 and between them they bought an amazing 550,000 books! More than 350 stalls are set up in Madrid's el Retiro park for two weeks, giving both the public and book traders to have their fill. Not only that, you'll get a chance to meet your favourite author and take home a signed copy of their book.

Comic-Con International, USA

JULY

Comic-Con has become a huge cultural institution that has moved from the margins to the mainstream. It's famous for its attendees who don elaborate costumes to dress up as their favourite comic book characters, known as cosplay, making it one of the most colorful and entertaining book fairs you can visit. Originally set up as a comic book convention, it now encompases sci-fi, fantasy, manga and horror literature. Each year the convention awards prizes to the best writers and creators of comic books. Another drawcard are the big name actors and directors of Star Wars and Marvel movies who attend the convention to showcase their latest movies.

Melbourne Writers Festival, Australia

AUGUST

Melbourne has a reputation as a city that produces great art and literature. They are rightly proud of their premier literary event, held each year in August. This 10 day festival gathers the best emerging and established writers from Australia and around the world to talk about contemporary literature and debate current social issues. The world-class lineup includes much more than just books - you can treat yourself to the most intriguing art exhibitions, comedy, theatre and music.

Kanda Used Book Festival, Japan

OCTOBER

There's something special about browsing for used books, you never know what gems you might unearth if you dig long enough. Running for more than 60 years, this event specialises in second-hand books. There are close to 200 used bookstores in Kanda, Tokyo's used book district. For two weeks every year the footpaths are jam packed with tables of discounted books for visitors to browse and many rare and valuable books are brought out for sale at this time of year. Although the shops sell mostly Japanese books, there are bookstores that specialise in foreign language books, including English. Unlike other literary festivals, this event is just about the books, but the sheer size of it will keep you busy for days.

Kanda Used Book Festival

Photo credit: Ogiyoshisan

Ubud Writers Festival, Indonesia

NOVEMBER

The Ubud Writers and Readers Festival is one of the most popular literary festivals in Asia. It's far more than an opportunity to pick up a new book. Some of the biggest literary names travel to the small village of Ubud on the island of Bali to take part in the festival. During the week-long event, you can listen to authors, playwrights and poets discussing words and ideas. The festival also appeals to international visitors as a place to discover emerging Indonesian writers and celebrate Balinese food, culture, music and art.
Cover Photo by freddie marriage on Unsplash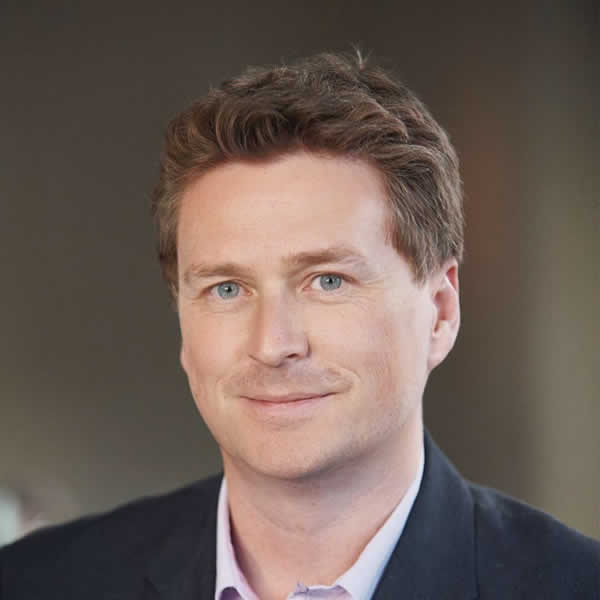 Author
Chris Beach
Hi, I'm Chris. My love of books started when I was a child visiting libraries with my Dad. The smell and feel of old pages still sparks something within me that can I can only express as an emotional attachment to books. Two decades later this evolved into a passion for collecting rare books, particularly 17th century early-English literature, and rare children's books. I believe every book has its own story and each one reveals something new about the world we live in.
Read more...
Discover Free Books That You'll Love!
Receive unbeatable book deals in your favorite fiction or non-fiction genres. Our daily emails are packed with new and bestselling authors you will love!








Latest Articles
Why Do I Read So Slow?
Should You Listen To Music While Reading A Book?
Are Books Dying?
Why Do Books Have Blank Pages?
Is Reading a Hobby?
Complete Guide to Richard Osman Books in Order
The Best Books About Learning Chess
How Often Should You Read?
The Cork O'Connor Books in Order
Deal-icious Reads: The Best Books Like 'The Deal'