The Best Clean Romance Novels
Published: 27 July 2023
Written by Penny Somerset
Well hello, fellow aficionados of the romance novel realm! Today we're diving into the enchanting world of clean romances. Now, clean romances are, to me, akin to a cozy tea party in the middle of a hectic day, a small yet comforting delight that can brighten up any gloomy afternoon. These heart-warming love stories, brimming with charm and innocence, give us a respite from the demands of our daily routines, reminding us of the simple joys of love and affection. Just imagine the young woman at the center of these narratives, weaving her path in love with grace and resilience, reflecting a Jane Austen heroine's poise.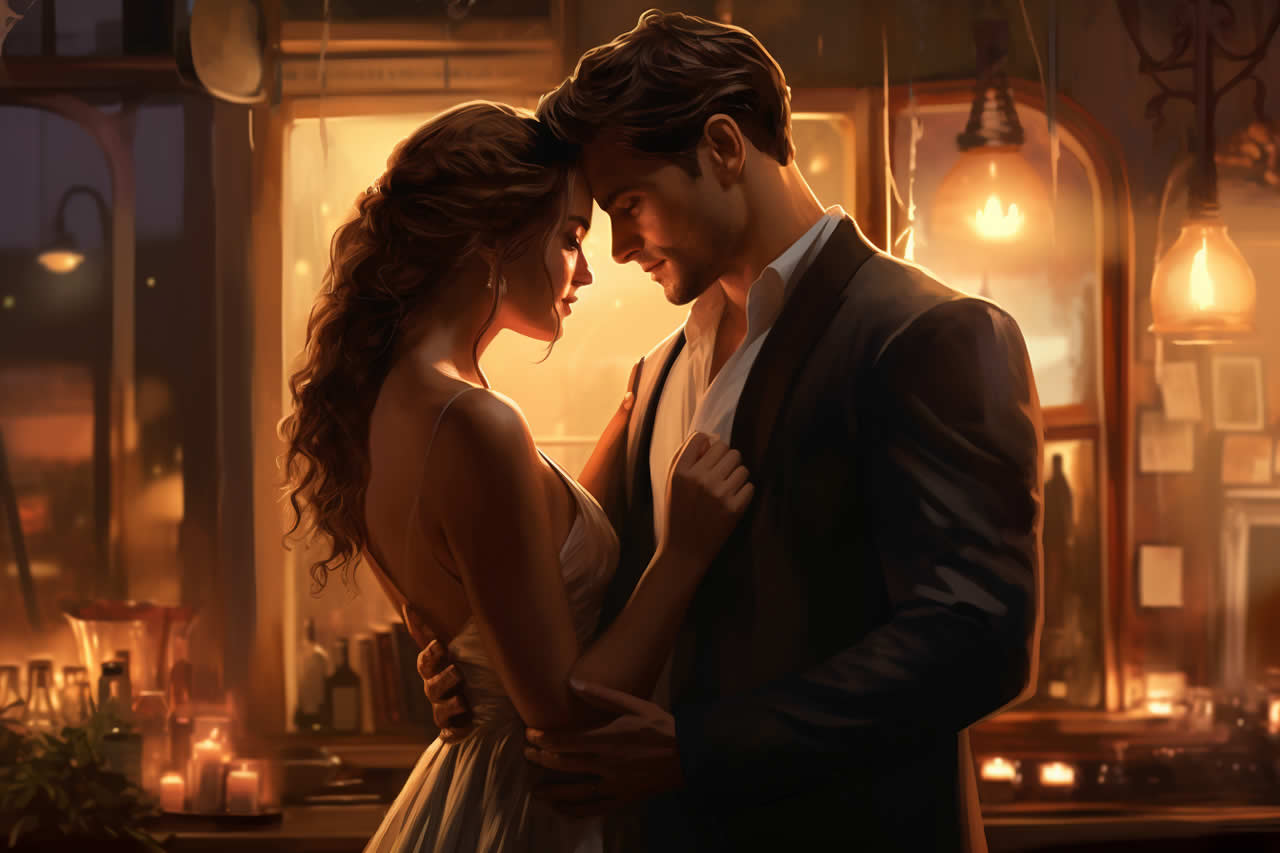 Please note that Books.org participates in the Amazon Services LLC Associates Program. This means that when you click on our links to Amazon.com and make a purchase, we may receive a small commission at no extra cost to you. This helps us continue to provide high-quality book recommendations and reviews. We truly appreciate your support!
As someone who finds immense pleasure in the written word and the delightful tales they spin, my favorite clean romance novels usually have an irresistible combination of sweetness and charm. Think regency romance, think historical fiction, and you'll get a fair idea of the beautiful canvas these clean romances paint. Whether it's a shy young woman finding love in the regency era or a contemporary lady navigating through the modern world with her heart on her sleeve, there's something incredibly captivating about these narratives.
Our Pick of the Best Clean Romance Novels
The Happy Life of Isadora Bentley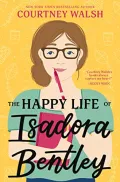 by Courtney Walsh
Living a life of meticulous order and firm rules, Isadora Bentley has resigned herself to the belief that happiness is a luxury she'll never experience. A university researcher by profession, Isadora is an expert at maintaining a comfortable distance from her students, her neighbours, and most notably, any romantic interests - especially within the academic circle. For her, life revolves around her research and her peaceful, well-organized solitude.
However, a spur-of-the-moment decision on her thirtieth birthday veers her life onto an unexpected trajectory. The usually cautious Isadora impulsively purchases a magazine showcasing "Thirty-One Ways to Be Happy" - a light-hearted list of joy-inducing activities. In an act of playful defiance, she embarks on a secret mission to debunk the article's claims.
But as she dives deeper into her covert project - and crosses paths with an attractive professor - she's taken aback by a surprising revelation. Could there be a grain of truth in the happiness philosophy after all? And might there be something worthwhile in abandoning rigidity and surrendering to the whims of life, allowing it to guide her toward unexpected happiness?
Borrow My Heart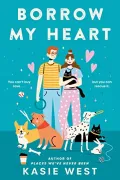 by Kasie West
Wren, a self-proclaimed stickler for rules, has always used her stringent guidelines to navigate life's twists and turns. However, when Asher, a captivating stranger, strides into her local coffee shop, her rule-laden life is tossed into disarray.
Caught in the predicament of being deceived by an online admirer, Asher unknowingly inspires a spontaneous decision from Wren. She steps in as the girl he believes he's been communicating with online, aiming to save him from potential humiliation. Suddenly, she's entangled in a whirlwind faux romance with a man she barely knows - and it's thrillingly wonderful.
In no time, Asher has Wren sidelining more of her established rules, but a lingering question remains: Will he forgive her when he uncovers her true identity? The uncertainty gnaws at Wren because, after all, aren't rules designed to save us from such precarious situations?
Along a Breton Shore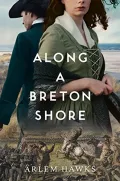 by Arlem Hawks
Set in the throes of 1794 revolutionary France, "Along a Breton Shore" revolves around two protagonists caught in the tumult. Maxence É tienne, a passionate soldier of the République, grapples with his sense of belonging despite his unwavering belief in the revolution. Simultaneously, Armelle Bernard, a Breton native, is propelled into turmoil when her father faces a death sentence for shielding counterrevolutionaries - courtesy of a treacherous priest's betrayal.
When an escalation of conflict leads to Armelle's own death warrant, Maxence finds himself burdened with the task of her execution. However, haunted by his share of violence and a dark personal secret, he hesitates to add to his guilt. His inability to fulfill his duty triggers a chain of events that culminates in a deadly altercation with a comrade.
Despite being strangers and standing on the opposing sides of the political upheaval, Armelle and Maxence find themselves bound together as fugitives from the republic they once served. As mistrust morphs into a tenuous bond, their shared quest for peace and liberty turns into a journey filled with uncertainty and burgeoning trust.
The Pocket Pair
by Emma St. Clair
Feelings for my sister's best friend, Val? Absolutely not - that would be inviting catastrophe, especially given my sister's stern warning against causing any heartbreak. Besides, Val is a woman who deserves the world, a world I'm incapable of offering. Yet, when Val discloses her plans to leave town and even the country, an avalanche of Feelings - capital F - begin to unearth, feelings I've diligently buried for longer than I dare to recall.
With Val temporarily residing in my guest bedroom, those feelings only intensify, eroding my carefully constructed defenses. However, even as my resistance weakens, the harsh realities remain unchanged. Val is still destined to leave, and despite my newfound emotional awareness, I remain the same man - I'm not one for lifelong commitments or reliability.
The challenge lies in convincing Val, and our meddlesome, match-making town, that I'm not the good guy they perceive me to be, all while my own heart stubbornly battles to persuade me otherwise.
Man of Shadow & Mist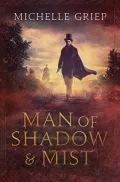 by Michelle Griep
Situated in North Yorkshire, England, circa 1890, the novel "Man of Shadow & Mist" spins an intriguing tale immersed in superstitions and mystery. Rosa Edwards, a pragmatic librarian, stands resolute in debunking the local lore surrounding vampires, particularly the whispers that swirl around the enigmatic Sir James Morgan. Upon his return to his secretive manor, the town is ablaze with speculation of his curse.
James harbors a deep-seated dislike for everything English - from the climate to the gossips and the disdain. Still, he's bound to the land due to his ailing mother, battling an incurable ailment he fears he has inherited. As Rosa ventures to challenge the malicious rumors about James, she finds herself tangled in a web of unexplainable phenomena and a peculiar attraction towards the man shrouded in mystery. Amidst a community ensnared by fear, James must navigate his unexpected feelings for the steadfast librarian and his own impending fate. The lingering question remains - can love flourish amidst fear and uncertainty?
Edenbrooke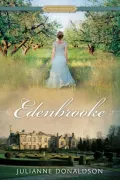 by Julianne Donaldson
"Edenbrooke," propels us into the life of Marianne Daventry, a woman desperately seeking respite from the monotony of Bath and a persistent, unwelcome suitor. The call to join her twin sister, Cecily, at the vast Edenbrooke estate offers a beacon of hope for an idyllic summer. However, Marianne's plan to indulge in the tranquility of the English countryside while Cecily charms Edenbrooke's handsome heir goes hilariously off course.
Unforeseen encounters, including a heart-stopping confrontation with a highwayman and an innocent flirtation that spirals into more, leave Marianne entangled in a whirlwind of romance and intrigue that accelerates her pulse. Will she be able to keep her heart in check, or will an enigmatic stranger trigger its rebellion? It seems that fate conspired to serve Marianne with far more than a calm summer when it guided her to Edenbrooke.
Far Side of the Sea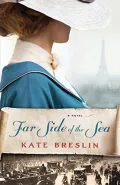 by Kate Breslin
Spring, 1918. Scarred by the front lines of World War 1, a British soldier now finds himself ensnared in the webs of military intelligence. His life takes an unexpected turn when he receives a message from a presumed-dead former lover, the woman who once saved his life. The allure of resolving past guilt and reigniting lost bravery propels him on a mission to France. But, the truth proves elusive - the message comes not from his old flame, but her half-sister who works within the French Army Intelligence.
Her belief? Her sister is alive, a captive in the hands of a German agent. This revelation breeds scepticism. However, as their journey threads them through France and Spain, a fragile bond of trust emerges amidst the lingering doubts. Yet, their quest for truth transforms into a struggle for survival as they stumble into a clandestine plot woven with danger and deceit.
A Noble Inheritance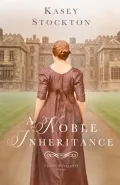 by Kasey Stockton
Caught in a tangle of duty and desperation, Lady Verity strives to secure a haven for her misunderstood, simple-minded sister. The sudden loss of their father and husband leaves their home in the hands of an unknown earl, known for his rakish ways. Undeterred, she is resolute in striking a deal with him - a deal too enticing to resist.
Daniel Palmer, burdened by his past failures, finds solace in the fleeting company of cards, liquor, and women. The unexpected inheritance from a distant cousin - a title, a mansion, and a load of responsibilities - prompts his instinct to flee. Yet his mother, with plans of her own, welcomes the previous earl's widow and her daughters to the castle - a neutral ground for familiarization.
But upon their arrival, Daniel senses Lady Verity's concealment of a secret. As he edges towards the truth, he discovers the twisted reality and learns to evaluate the intrinsic worth of a soul.
When Forever Comes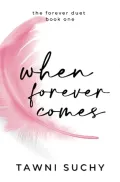 by Tawni Suchy
In the wake of an unexpected and painful betrayal, Olivia Swann finds herself swapping her honeymoon for a healing journey with her sister - the wedding plan destroyed by the shocking sight of her ex-best friend and fiancé entangled in each other's arms. The luxury retreat was supposed to be an escape, yet it serendipitously reunites her with a ghost from her past - the man who left her aching with the memory of an unforgettable kiss before he disappeared.
Weston Lockwood, haunted by a youthful mistake that brought disaster to their shared hometown, had no choice but to leave his only love behind. As he built his empire over a decade, Olivia remained a constant presence in his thoughts and prayers. Her impending marriage to his old adversary seemed to slam the door on a second chance, but her unexpected appearance at his resort, unaccompanied by her fiancé, rekindles his hope. This surprise encounter feels like a divine intervention, a second chance he'd been pleading for.
Now, the question that hangs in the air is whether Olivia and Weston can seize this opportunity for their "happily ever after", or if the scars of old wounds will shatter their chance at forever.
Famous For a Living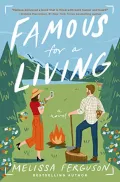 by Melissa Ferguson
When social media sensation and influencer icon, Cat Cranwell, finds her glamorous life plummeting after her business partner gets embroiled in serious financial misconduct, she takes the first escape route from the relentless cyberbullying and press hounding. That exit leads her to the frosty wilderness of Kannery National Park, Montana, courtesy of an offer from her uncle.
The intoxicating cloud of digital approval and buzz gives way to real blizzards, biting cold, and knee-deep snow in her new home. Brand deals are swapped for life-risking negotiations on icy lake ledges with her die-hard Polar Bear Plunge coworkers. Luxury Manhattan loft living is replaced by the cramped intimacy of a cabin shared with a roommate keen on forging a sitcom-style bond.
Yet amidst the drastic change, Cat begins to rediscover her true self. This unfamiliar reality prompts introspective questioning. Can she love herself irrespective of public gaze? The plot thickens as her heart starts beating for the park's attractive ranger, Zaiah, a man with an inherent distaste for everything tied to social media, and possibly, Cat too.
This delightful narrative combines uproarious escapades with heartwarming romance. It's a tale of contrasts, where differences stir up an attraction that promises to thaw readers' hearts.
A Fond Farewell to Our Fictional Flings
So, as we draw this delightful exploration of clean romance novels to a close, I find myself filled with the warm, familiar flutter of anticipation that a good love story always brings. The unique charm these books hold, with their innocent portrayals of love and affection, is a testament to the timeless allure of sweet romances. Whether you're diving into the world of Regency romance or finding yourself lost in a contemporary tale of love, there's no denying the captivating power of a well-crafted romance novel. So, I encourage you, dear readers, to delve into these enchanting narratives, lose yourself in a charming story, and let the pure, genuine emotions sweep you off your feet. Happy reading, and until our next literary adventure, cherish the simple, profound beauty of love as presented in these beautiful books.
Frequently Asked Questions
What Are Clean Romance Novels?
Clean romance novels, simply put, are those romance books that cater to readers interested in the thrill of emotional ties, sparking chemistry and profound love without explicit sexual content. Authors who write clean romance focus predominantly on building a deep connection between characters through meaningful conversations, shared experiences and powerful emotions. This genre is perfect for anyone seeking heart-fluttering affectionate moments shrouded with respect, mutual understanding while maintaining modesty. Thus they capture the essence of true love beautifully packaged within words sans any intense adult scenes or crude language!
Discover Free Books That You'll Love!
Receive unbeatable book deals in your favorite fiction or non-fiction genres. Our daily emails are packed with new and bestselling authors you will love!








Latest Articles
The Best Books About Learning Chess
How Often Should You Read?
The Cork O'Connor Books in Order
Deal-icious Reads: The Best Books Like 'The Deal'
Our Comprehensive Guide to Chanel Cleeton Books in Order
The Best Historical Lesbian Romance Novels
Your Guide to Elizabeth George Books in Order
Our Curated List of the Best Books About Genealogy
Our Guide to the Best Fated Mate Romance Books
Our Complete List of Sally Rigby Books in Order