Discover Free Books That You'll Love!
Receive unbeatable book deals in your favorite fiction or non-fiction genres. Our daily emails are packed with new and bestselling authors you will love!








Last updated: 1 July 2022
4 Things People Love to Do While Reading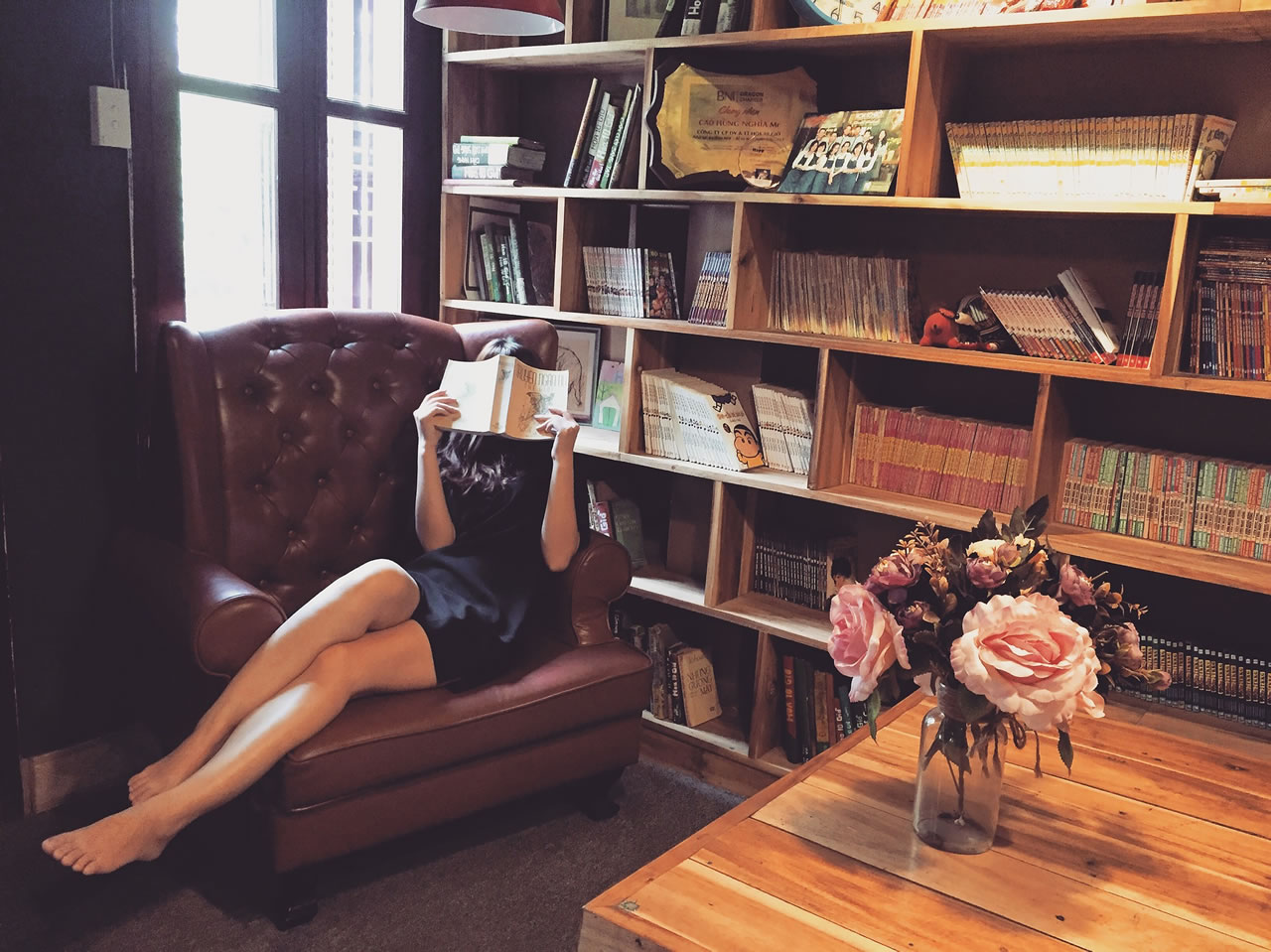 For a lot of book fanatics, it's about more than the words. Reading is a whole activity -- a hobby, or even a way of life. Avid readers value setting aside real chunks of time, finding great places to read (check out our look at 'Ten of the Most Beautiful Libraries in the World' for the best of the best options!), and -- crucially -- enjoying a treat or indulgence while turning those pages.
To that last point, we thought it would be fun to cover some of the little things people tend to enjoy on the side while reading.
Drinking Tea
Imagine a rainy afternoon. You've finished your work for the day. The air has a nip to it, and you're already wearing fuzzy socks and your favorite oversized sweater. You're absorbed in a book that's set during the middle of winter and the characters are walking in the blistering cold. Do you know what you need? A hot cup of tea. Spicy chai, calming chamomile, or a nice green tea is calling your name.
Indeed, many people turn to tea while reading in order to have something warm while enjoying (or fighting against) cold weather. Plus, it's a healthy option! Today states that drinking tea can boost your immunity, soothe the digestive system, and even help to stave off cancer. That said, any pleasant drink will do so long as it's an added pleasure while you read.
Smoking (Or an Alternative!)
Now imagine the same scenario as before -- but now you're sitting in a leather chair in a study with shelves strained by the weight of your entire book collection. Or at least you're in a similarly lived-in book nook. For many, this evokes an image of reading a book with a pipe full of tobacco or a high-quality cigarette; it's certainly the way we imagine a lot of the best old authors reading, and it's a vibe plenty of readers still seek to emulate.
Unfortunately, tobacco smoke and books don't really get along, so readers nowadays look for alternatives: nicotine patches and gum for some, but nicotine pouches for those who still want a little bit of a treat while reading. Prilla notes that these nicotine pouches can come either flavored or unflavored, meaning those who want to scratch that nicotine itch but also enjoy it can opt for, say, a mint, coffee, or lemon option. As added bonuses, lodging a pouch in your upper lip is less involved than smoking anyway -- and less likely to bother others, if in fact you don't have an ideal personal reading nook.
CBD
CBD makes for a little bit less of an activity. But not unlike some of those smoking alternatives it gives you a way to enjoy a gradual hit of satisfaction throughout your reading experience. It's not for everybody, but more and more are finding CBD in various forms to be a soothing product. It might be just the thing to help you clear your mind of whatever might be bothering you during your day-to-day life, and zero in on whatever it is you're reading -- be it the latest fantasy or romance saga, or a tome from the canon you've always meant to get to.
Sunbathing
Packing a beach bag means making sure you don't forget the sunblock, a big towel, and of course, a book. For many, reading a book is a great way to spend time in the sun, whether on a literal beach or in the nearest park. The sounds of nature add to the ambiance as you lazily flip through pages, sip a cold drink, and enjoy that warmth on your skin.
Just make if you're making a hobby of it to sure to use the right amount of sunblock. Allure recommends at least 30 SPF and both thorough and regular coverage. This kind of protection, plus some (polarized) sunglasses and maybe an umbrella just in case, will help you enjoy this reading side hobby safely and happily.
Listening To Music
This is a highly personal choice, but many readers enjoy having a little bit of background noise as they read. It can be in the form of favorite pop songs, classic oldies, or even just ambient sounds such as rain or birdsong. Be careful, though! Listening to music while trying to focus on a book could be counterproductive. As neuroscientist Daniel Levitin has explained, the music simply takes up some of your "attentional capacity." Nevertheless, for a bit of casual pleasure reading, that's a risk you can take.
In the end, however, you can choose to enjoy reading the way you'd like. Find your most comfortable position and make your space your own. The most important thing is that you enjoy your book!