The Gray Man Books in Order: How to Read the Court Gentry Series
Published: 21 April 2023
Written by Chris Beach
The Gray Man Books in Order
Are you a fan of action and thriller books? If so, you don't want to miss out on Mark Greaney's Gray Man book series! The protagonist of the series is Court Gentry, a former CIA operative who has been betrayed by his own country. With an unparalleled expertise in "black ops," which he uses for good rather than evil, this character will have your heart racing from page one. To help you on your journey, we've compiled the complete list of the Gray Man books in order.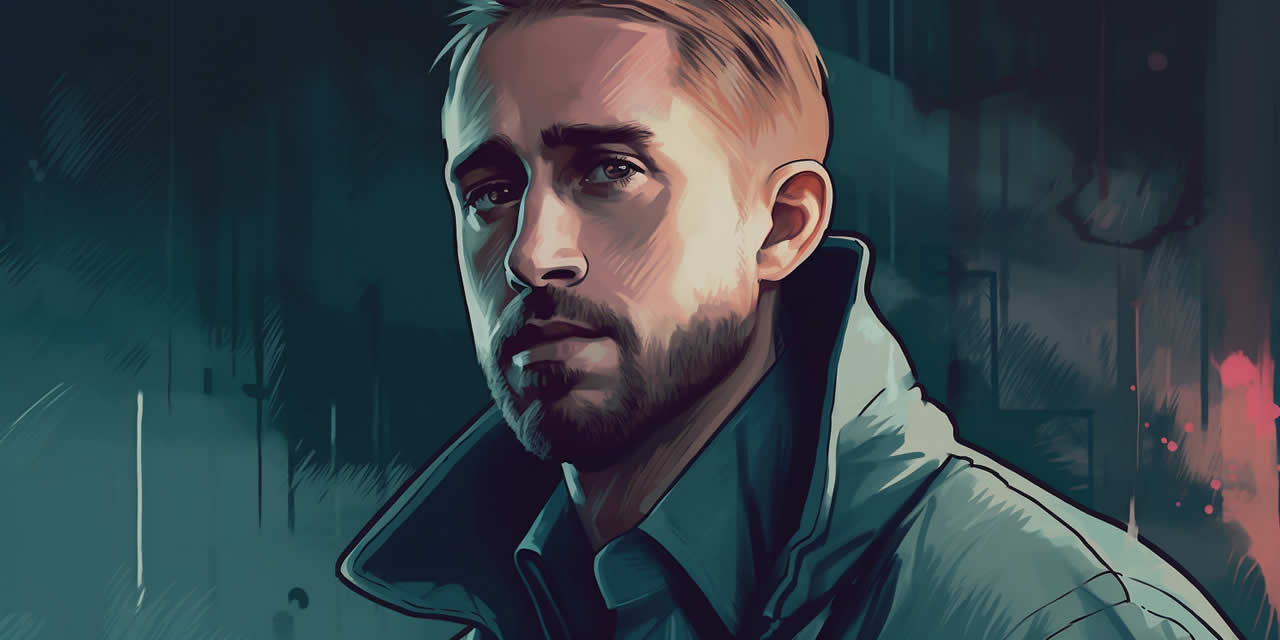 Please note that Books.org participates in the Amazon Services LLC Associates Program. This means that when you click on our links to Amazon.com and make a purchase, we may receive a small commission at no extra cost to you. This helps us continue to provide high-quality book recommendations and reviews. We truly appreciate your support!
Before becoming a hero fighting against terrorist paymasters and Russian Mafia kingpins, Court lived quite the life. He began training with tactical officers at his father's SWAT school as a young boy and was instructing SWAT teams himself by age sixteen. After falling into bad company in Miami during adulthood, Court worked for Colombian gangs until being intervened upon by the CIA bigwigs who ran covert operations around the world - including black bag jobs - relying on him for years until 9/11 occurred when they placed him in Special Detachment Golf Sierra. Despite having made no mistakes while working for his ex-employer, they suddenly turned against their most experienced agent when it ordered a hit squad to take him down.
Intrigued? Stick with us to find out more about what happens to this fascinating character throughout all eight volumes comprising Gray Man books in order of publication.
The Gray Man Books in Order
The Gray Man (2009)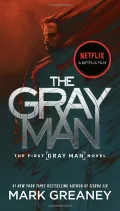 In the shadowy underworld, the Gray Man is a fabled figure, seamlessly transitioning between covert assignments, achieving the unattainable, and vanishing with every successful hit. Yet, there are entities in this world even deadlier than Gentry, driven by the insatiable hunger for money and power. These individuals consider him no longer valuable in their ruthless pursuits. Unyielding, Court Gentry is determined to demonstrate that when it comes to his own survival, there is no distinction between taking lives for profit and fighting to stay alive.
On Target (2010)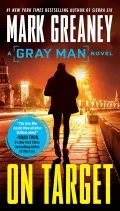 In this electrifying sequel from #1 New York Times bestselling author Mark Greaney, the deadly assassin known as the Gray Man faces an unexpected challenge. When an old comrade Court Gentry believed was dead resurfaces, he finds his life on the line. Tasked with an atypical mission, Gentry must forgo an arduous assassination and instead undertake a seemingly insurmountable kidnapping. To make matters more complicated, he must deliver his target to the very CIA team that betrayed him.
Ballistic (2011)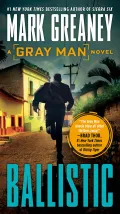 Court Gentry is trying to seek solace in the Amazon rainforest after a treacherous betrayal during a high-stakes CIA mission. However, he cannot escape his violent past. A vindictive Russian crime lord forces him back on the run, forcing him to find refuge with one of his few trustworthy allies. Tragically, he arrives too late, discovering his friend Eddie Gamboa, who once saved his life, has been murdered by a ruthless and notorious Mexican drug cartel. Inadvertently entangled in a brutal conflict he never sought, Court finds himself fighting in a war with no allegiances, where the only goal is survival.
Dead Eye (2013)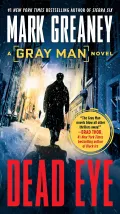 Always adept at evading detection and thriving in the shadows, Court Gentry, the enigmatic and near mythical Gray Man, finds himself facing an unprecedented challenge when he avenges a betrayal by a former employer. In doing so, he inadvertently draws the attention of a formidable foe: a killer who mirrors his own deadly skillset. Known as Dead Eye, Russell Whitlock is a product of the same top-secret Autonomous Asset Program that once governed Gentry. Now a rogue operative tasked with eliminating his fellow assassin, Whitlock leverages his intimate knowledge of Gentry's tactics, movements, and lethal methods. The cunning adversary pushes Gentry to the brink, forcing him to run for his life until the inevitable, lethal confrontation.
Back Blast (2016)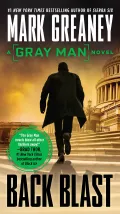 Once the CIA's most valuable covert asset, Court Gentry suddenly found himself on the Agency's kill list without explanation. Fleeing the country, he transformed into the enigmatic contract killer known as the Gray Man. Consumed by a desire to uncover the reason for the Agency's betrayal, Gentry seeks out those responsible for sending him on his final mission, Operation BACK BLAST. Unbeknownst to him, the mysteries surrounding his time as an American assassin continue to echo within the intelligence community, and he's inadvertently stumbled upon a secret that influential figures are desperate to keep hidden.
Gunmetal Gray (2017)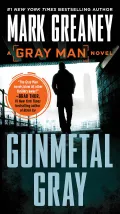 Back within the CIA after five years on the run, Court Gentry quickly finds himself targeted by Chinese agents during his first mission in Hong Kong. Desperate for answers, Gentry's high-stakes search takes him across Southeast Asia and reunites him with an old friend, Donald Fitzroy, held captive by the Chinese.
Fitzroy's mission was to locate Fan Jiang, a former member of a top-secret cyber warfare unit tasked with assessing China's security systems. With two prior kill teams sent to find Fan gone missing, the Chinese decide to oversee the next operation. Unbeknownst to them, Gentry's objective is to locate Fan first and extract vital intelligence for the US, all while ensuring his own survival.
Agent in Place (2018)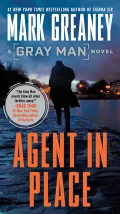 Returning to the CIA, Court Gentry embarks on what appears to be a straightforward contract job in Paris: kidnapping the mistress of Syrian dictator Ahmed Azzam to obtain intelligence that could destabilize the regime. After delivering Bianca Medina to the rebels, Court's task takes a surprising turn when she reveals the existence of her son - the sole heir to Azzam's rule and a potential threat to the dictator's influential wife. To secure Bianca's cooperation, Court must now rescue her son from Syria. Racing against time to save her life, he navigates the treacherous landscape of the Middle East, ultimately finding himself in a prime position to take down one of the world's most oppressive dictatorships.
Mission Critical (2019)
During Court Gentry's flight on a CIA transport plane, the journey is disrupted when a security team brings a hooded man on board. Despite attempts to remove Gentry from the flight, CIA headquarters overrules the decision. The enigmatic prisoner is destined for England, where a joint CIA/MI6 team plans to interrogate him about a mole within Langley. Upon landing at a secluded UK airbase, the group falls under attack by a hostile force that kidnaps the prisoner, leaving Gentry as the sole escapee. Ordered to pursue the assailants, Gentry, the Gray Man, is now faced with the daunting task of taking on a skilled team of assassins single-handedly.
One Minute Out (2020)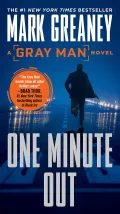 In the midst of a mission in Croatia, Court Gentry uncovers a human trafficking network that traces its roots from the Balkans all the way to Hollywood. Driven to dismantle the operation, Gentry faces opposition from his CIA superiors, who have a different agenda. The criminal mastermind possesses critical information about a potentially devastating terrorist attack on US soil, and the CIA refuses to act until they secure that intel. Now, Court finds himself at the crux of a moral dilemma, forced to balance his principles against national security.
Relentless (2021)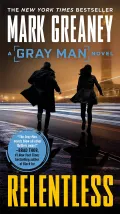 As intelligence agents vanish worldwide, the reappearance of an American operative in Venezuela prompts the CIA to send Court Gentry to extract him. However, the Gray Man's search for the missing intelligence agents plunges him into a world of trouble. A group of assassins complicates the mission, leaving Court to barely escape with his life, but gaining crucial intel. Concurrently, CIA agent Zoya Zakharova infiltrates a private intelligence firm in Berlin, uncovering disturbing connections. But as she nears the truth, her chances of survival diminish. Both Court and Zoya find themselves as pawns in a high-stakes global chess match, realizing that sometimes capturing the king demands the sacrifice of lesser pieces.
Sierra Six (2022)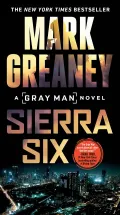 It's been years since the Gray Man's first mission, but before becoming the Gray Man, Court Gentry was Sierra Six, a rookie member of a CIA action team. Their initial mission involved eliminating a terrorist leader, but at a high cost. As years pass, the Gray Man encounters the supposedly deceased terrorist, shockingly alive and active, during a straightforward assignment. Despite the passage of time, the Gray Man remains steadfast in his resolve, never leaving a task incomplete or a debt of vengeance unsettled.
Burner (2023)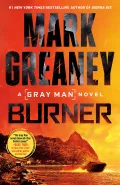 Alex Velesky, an employee at a Swiss bank, steals records, believing he'll unveil a criminal scheme. However, he quickly realizes he's stumbled upon a vast web of corruption, attracting the attention of the Russian mafia and the CIA alike. Court Gentry and his former lover, Zoya Zakharova, find themselves on opposing sides in pursuit of Velesky, each with their own motives. Putting their differences aside for the moment, they must focus on ensuring Velesky's and their own survival, a task that seems increasingly daunting.
Frequently Asked Questions
Who is The Gray Man?
The Gray Man is a man of grit and fearless dedication. Court Gentry, the protagonist from Mark Greaney's Gray Man series, has had quite a life so far. From his childhood days spent training with SWAT officers at his father's school to working for Colombian gangs in Miami, he has experienced more danger than most people will face in their lifetime.
Despite entering jail for shooting three Cuban drug dealers after falling into bad company while still young, rather than become bitter or resigned when facing such situations again later on in life - this time involving hit squads and assassination attempts by intelligence agencies- he remained determined to find work that allowed him to live under the radar while continuing what he considers important work necessary for justice. A natural born survivor who takes only the toughest ops; Gentry went solo deep into enemy territory on an array of missions against terrorists paymasters profiting off white slavery as well illegal arms sales earning vast sums along the way.
Gentry's success made him almost legendary within the covert realm known affectionately as "The Goon Squad" among those chosen few privy to it. If you're looking for an action hero who doesn't give up or back down regardless how bleak things look, then The Greyman-Court "Violence Solves Everything" himself may just be your cup of tea - even if dental checkups aren't!
Who is Mark Greaney? His Biography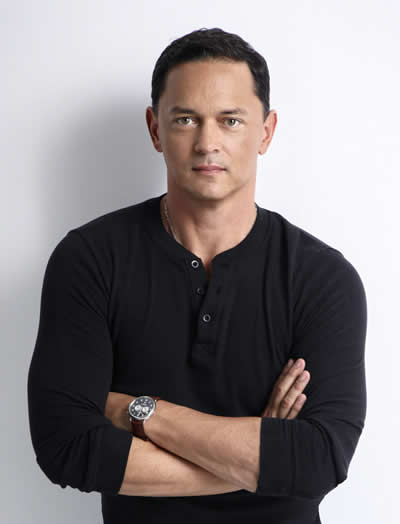 Mark Greaney is a prolific author with many bestselling action thrillers under his belt. His debut novel, 'The Gray Man', released back in 2009 was a huge success and has since been made into an eagerly anticipated Netflix movie starring Ryan Gosling, Chris Evans, and Ana de Armas out in 2022. He has written eleven Gray Man novels to date including 'Sierra Six' (the latest), and book twelve, 'Burner', became available on February 21st, 2023.
Mark's impressive résumé also includes co-authoring seven Tom Clancy novels with the late Tom Clancy himself before he passed away in 2013. 'Red Metal' which Mark wrote alongside Lt Col Hunter R. Rawlings USMC became a New York Times' bestseller and 'Armored' the first book of Joshua Duffy thriller series was recently released in 2022.
Mark is well-traveled having visited dozens of countries during his research for his books; he has even trained extensively incorporating firearms training while visiting various military bases across America as well as participating in tactical close range combat programs at some intelligence agencies located within Washington DC.
He currently lives with his family comprising three step-kids and four dogs named Lobo, Ziggy Winston & Mars.
Is There a Gray Man Netflix Movie?
Yes, there is a Gray Man Netflix movie! Released in 2022, this action-packed thriller is directed by the Russo brothers and features an incredible cast including Ryan Gosling as CIA agent Court Gentry, Ana de Armas as Dani Miranda, and Chris Evans as ex-CIA agent turned mercenary Lloyd Hansen. Based on Mark Greaney's novel series of the same name, it follows Gentry on his dangerous mission to expose corrupt secrets about his superior while being hunted down by sociopathic murderer Hansen. With impressive stunts and breathtaking performances from its star-studded ensemble cast, The Gray Man will keep you on edge until the very end!
Discover Free Books That You'll Love!
Receive unbeatable book deals in your favorite fiction or non-fiction genres. Our daily emails are packed with new and bestselling authors you will love!








Latest Articles
Our Complete Guide to Emily Henry Books in Order
Dianne Freeman Books in Order: Your Guide to the Countess of Harleigh Mystery Series
Romance Books About Pirates: Plundering the Booty of Love
The Verdict Is In: Our List of Riveting Legal Thriller Books
YA Must-Reads: Highlighting the Best of Young Adult Literature
Heartthrobs in Uniform: Discovering the Best Navy SEAL Romance Books
From Roommates to Soulmates: The Best Roommate Romance Books
The Maisie Dobbs Books in Order
The Best Medieval Romance Novels
Miss Marple Books in Order: A Whodunit Guide to the Classic Series