The Best Medieval Romance Novels
Published: 7 May 2023
Written by Penny Somerset
As a lover of medieval romance novels, I've read countless books in search of the best. There's something about the tales of knights and ladies that draws me in every time I pick up a book from this genre. But with so many options out there, where do you start? Fear not, fellow historical fiction fans! Whether you're new to the world of the middle ages or looking for your next great read, here are some top picks for the best medieval romance novels.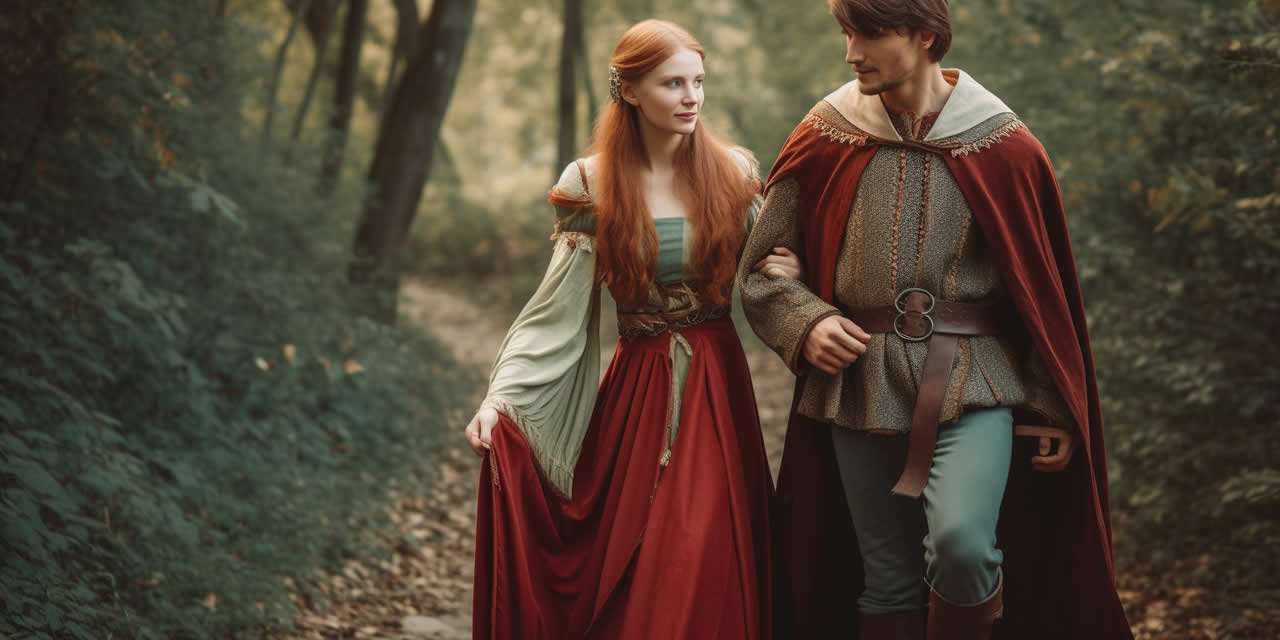 Please note that Books.org participates in the Amazon Services LLC Associates Program. This means that when you click on our links to Amazon.com and make a purchase, we may receive a small commission at no extra cost to you. This helps us continue to provide high-quality book recommendations and reviews. We truly appreciate your support!
But first, let's break down what makes these books so enthralling. Is it because we're craving simpler times when people lived by chivalric codes and courtly love was revered above all else? Or is it simply our human tendency to root for underdogs who overcome incredible obstacles on their journey towards happily ever after? Whatever reason speaks to us as individuals, one thing is certain: these historical romance stories hold an enduring appeal even today - just ask Game of Thrones enthusiasts everywhere! Without further ado, grab yourself a cuppa, sit back and let's explore together some fantastic literature filled with dashing heroes and gutsy heroines navigating tumultuous worlds fraught both with danger...and passion!
Our List of the Best Medieval Romance Novels
For My Lady's Heart (The Medieval Hearts Series Book 1)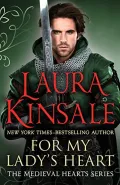 by Laura Kinsale
In this captivating medieval romance, Princess Melanthe di Monteverde, now a widow, finds herself in a precarious position as a political marriage could shift the power balance among kingdoms. To avoid this fate and return to England safely, she adopts the guise of a sorceress. Her protector, the unwavering and chivalrous Ruck d'Angleterre, once desired Melanthe but now looks at her with suspicion.
Despite the challenges they face, Melanthe's love for the Green Knight intensifies as they evade her adversaries. Meanwhile, Ruck remains steadfast in his marital vows, despite his wife's thirteen-year absence in a nunnery. Even as he pledges to protect Melanthe, Ruck struggles to resist his growing attraction towards her, fueled by her enchanting raven hair and mesmerizing twilight eyes.
Shadowheart (The Medieval Hearts Series Book 2)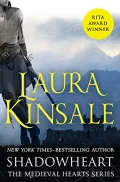 by Laura Kinsale
In this enthralling fourteenth-century romance, Elayne, the last unmarried princess of Monteverde, becomes ensnared in political machinations as her hand is pledged to the ruler of the land. During her journey to meet her betrothed, she's abducted by the enigmatic Allegreto Navona, a man who hauntingly resembles the dark angel from her dreams. Possessing unearthly beauty and sinful eyes, he ignites an irresistible desire within Elayne.
Raised to be an assassin, Allegreto is the illegitimate son of an ambitious lord who groomed him to seize control of Monteverde. With his father now gone, marrying Elayne could legitimize his claim to the throne. However, Elayne proves to be more than just a pawn, and Allegreto unexpectedly falls for her sharp intellect and captivating azure eyes. Will his shadowy past ultimately drive her away?
Agnes Moor's Wild Knight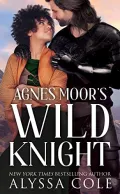 by Alyssa Cole
In this captivating medieval romance, Agnes Moor, aware of her role as an "exotic" in King James IV's court, finds herself at the center of a unique tournament. When the king declares a kiss from Agnes as the ultimate reward, a enigmatic knight rises to the challenge, effortlessly defeating all competitors. However, this is no mere coincidence. The Wild Knight has arrived with a singular purpose - to win not just a kiss, but also the most elusive treasure: Agnes Moor's heart.
The MacKinnon's Bride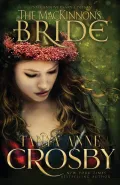 by Tanya Anne Crosby
Scottish laird Iain MacKinnon retaliates after his young son is captured by the English, abducting the daughter of his enemy to negotiate his son's release. Iain, a man deeply devoted to family, never envisions that any father would abandon his child, yet he becomes Page FitzSimon's unexpected savior when her father coldly orders, "Keep her, or kill her!" Left with no choice, Iain takes Page home without revealing the harsh truth: her father doesn't want her back. As Page begrudgingly grows closer to her champion and suspects the reality of her situation, she realizes that shadows conceal secrets and danger. In the end, only love can save MacKinnon's spirited new bride.
A Kingdom of Dreams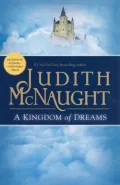 by Judith McNaught
In this enthralling medieval romance, the spirited Scottish beauty Jennifer Merrick is abducted from her convent school and finds herself in the custody of Royce Westmoreland, the Duke of Claymore, also known as "The Wolf." His name alone instills fear in the hearts of his enemies, but the headstrong Jennifer refuses to submit to the alluring English warrior who captivates her with his smoldering arrogance. Defiantly, she challenges his authority until one night, a passionate embrace ignites an insatiable desire within her. Caught in a complex web of emotions, Jennifer struggles with a mix of pride, passion, loyalty, and an overwhelming love that threatens to consume her.
The Black Lyon
by Jude Deveraux
In this captivating medieval romance, the enigmatic and wealthy Ranulf de Warbrooke, known as the Black Lyon, is a formidable conqueror who strikes fear in the hearts of all. He meets his match in Lady Lyonene, a green-eyed beauty with a fiery spirit as fierce as his own, and she dares to love the man no other could tame.
Amidst a tumultuous romance and tempestuous marriage, Lyonene endures countless challenges to stand by her husband's side. When jealousy and deceitful lies force her to flee across the Irish Sea, placing her in grave danger, only one man can rescue her - the Black Lyon. Together, they must dismantle the malicious scheme that drove them apart and rekindle the unbreakable bond of love they had sworn would never falter.
Katherine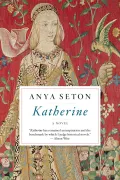 by Anya Seton
At fifteen, Katherine, a naive convent-educated orphan, enters the court of Edward III and is captivated by its jousts and entertainments. Her beauty captures the attention of the King's favorite son, John of Gaunt, who is married, while Katherine is soon to be engaged. When they cross paths again years later, their passion for one another is undeniable, and Katherine becomes the prince's mistress, discovering a world of power, pleasure, and passion.
Set in the dynamic fourteenth century, marked by Chaucer, the Black Death, valiant knights, impoverished serfs, and the powerful Plantagenets, the story follows John of Gaunt and Katherine as their love endures through decades of war, adultery, murder, loneliness, and redemption. Anya Seton's striking portrayal of the Duke and Duchess of Lancaster's lives establishes "Katherine" as a timeless classic.
The Wolf and The Dove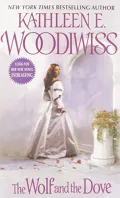 by Kathleen E Woodiwiss
Aislinn, a noblewoman, mourns as the Iron Wolf and his followers invade her cherished Darkenwald, and she harbors resentment for the handsome Norman conqueror who intends to enslave her, even as she yearns for his embrace. Meanwhile, Wulfgar, a mighty warrior, experiences defeat for the first time at the hands of a courageous and stunning Saxon princess. Desiring the pure, sensuous enchantress who has sworn to destroy him, Wulfgar is willing to risk everything to cultivate a passionate bond forged in the fiery midst of hatred and war.
Untamed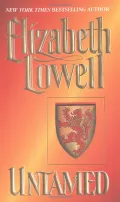 by Elizabeth Lowell
Crusade hero Dominic le Sabre triumphantly returns, eager to claim his reward: the stunning Saxon bride, Lady Margaret of the Blackthorne, bestowed upon him by the conquering king. Yet, Margaret, the cherished daughter of a sacred Celtic mystic tribe, cannot surrender to the imposing Norman invader, fearing an ancient curse that could bring more chaos to her war-torn land and sorrow to their union. Although she could transform their wedding into a battleground with just one word, Dominic's embrace holds a passionate promise, offering an unshakable and untamed love that defies violence and deceit.
Defy Not the Heart (Shefford's Knights Book 1)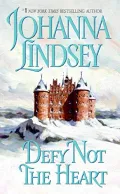 by Joanna Lindsey
Furious over her fate, Reina is taken captive by the towering knight Ranulf, who is sworn to deliver her to the detested Lord Rothwell's marriage bed. She vehemently refuses such a fate and proposes an alternative: to wed Ranulf instead, making him a great lord. However, Ranulf craves more than a marriage of convenience from the prideful and headstrong Reina, who treats him with disdain yet ignites his blood like molten fire. He insists that she come to him willingly, or he will claim her by force. Amidst their undeniable passion, they face grave danger as they journey towards their destined, tumultuous love.
Joining (Shefford's Knights Book 2)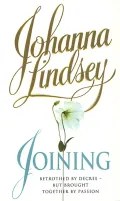 by Joanna Lindsey
The renowned Joanna Lindsey is back with a captivating tale of passion and duty set in medieval England. A betrothal is announced, one that will unite Britain's two most powerful families in a partnership rivaling the King's influence. However, the dangerously ambitious King John opposes the wedding, and Milisant and Wulfric, the prospective bride and groom, are equally dissatisfied with the arrangement. As two passionate and headstrong individuals, they resent being forced together for dynastic purposes. Yet, through fate's unexpected twists and turns, and the untamable desires of two indomitable hearts, what was once an unwanted marriage of convenience transforms into a lasting union of love and desire.
Happily Ever After: Farewell to the Best Medieval Romance Novels
Medieval romances never lose their allure even in the modern era. These novels take readers back to a fascinating period in history where chivalry reigned supreme. From forbidden love affairs between lords and ladies to clandestine trysts amidst political power plays - medieval romance has it all! Our list of amazing books for this captivating genre is just as diverse as these stories themselves; there's something here for everyone whether you're exploring historical fiction for the first time, or a seasoned lover of the medieval period who can't get enough of its magic. So, if you're wanting an escape or simply longing for tales that tug at your heartstrings, dive into one (or all!) of our top picks and immerse yourself anew into a world unlike any other!
Discover Free Books That You'll Love!
Receive unbeatable book deals in your favorite fiction or non-fiction genres. Our daily emails are packed with new and bestselling authors you will love!








Latest Articles
Should You Listen To Music While Reading A Book?
Are Books Dying?
Why Do Books Have Blank Pages?
Is Reading a Hobby?
Complete Guide to Richard Osman Books in Order
The Best Books About Learning Chess
How Often Should You Read?
The Cork O'Connor Books in Order
Deal-icious Reads: The Best Books Like 'The Deal'
Our Comprehensive Guide to Chanel Cleeton Books in Order