Heartthrobs in Uniform: Discovering the Best Navy SEAL Romance Books
Published: 19 May 2023
Written by Penny Somerset
Are you ready to dive deep into the thrilling and steamy world of Navy SEAL romance novels? Have you been dreaming about chiseled abs, daring missions, and men who know how to get the job done both on and off the battlefield? If your answer is a resounding yes, then you've dropped anchor at the right port. Welcome, fellow romance aficionados, to a blog post that promises to deliver all that and more. Allow me to steer you through the tumultuous seas of romantic suspense in our quest for the best Navy SEAL romance books.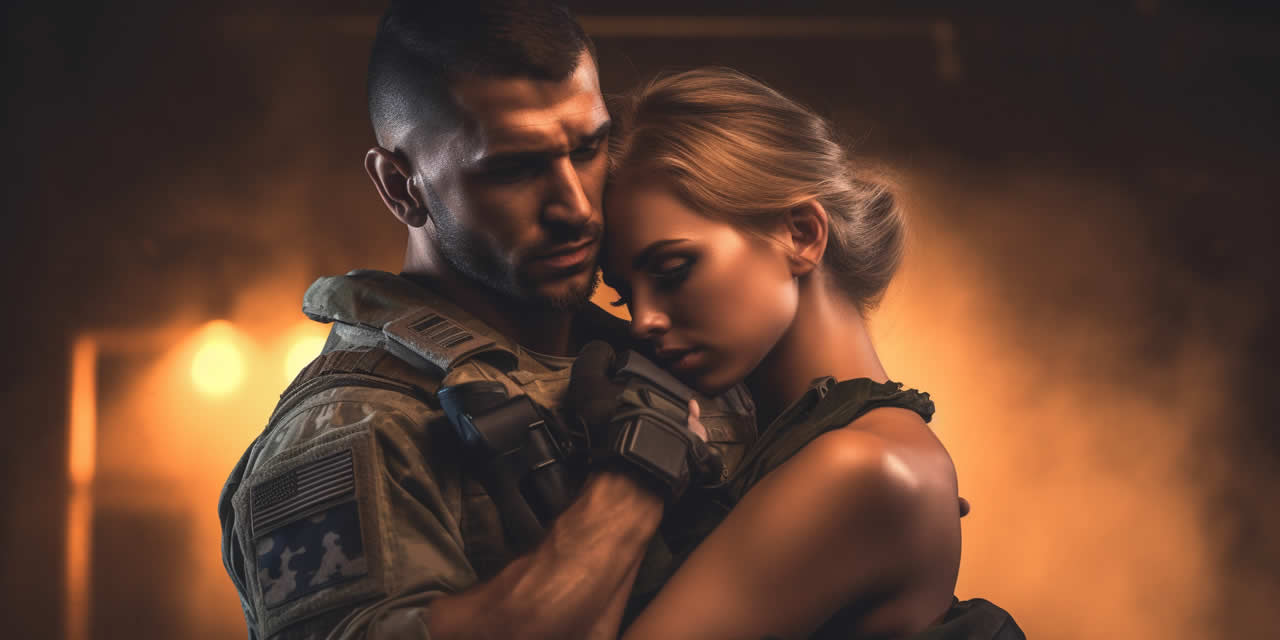 Please note that Books.org participates in the Amazon Services LLC Associates Program. This means that when you click on our links to Amazon.com and make a purchase, we may receive a small commission at no extra cost to you. This helps us continue to provide high-quality book recommendations and reviews. We truly appreciate your support!
These books, featuring our beloved military men, are more than just tales of love and lust. They intertwine adrenaline-pumping action with the slow burn of passion, and the resulting blend is nothing short of explosive. Each Navy SEAL romance novel is a unique journey, rife with danger, suspense, and of course, heart-stopping romance. Whether you're new to the genre or a seasoned reader, prepare to have your heart-rate rise and fall with every page.
Our List of the Best Navy SEAL Romance Novels
Mission: Seduction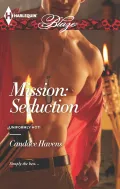 by Candace Havens
Rafe McCawley, a gallant Marine Lieutenant, finds himself in an idyllic island resort, looking forward to some R&R and the opportunity to finally meet the woman whose heartening emails were his solace during his last deployment. Much to his surprise, instead of his anticipated pen pal, he finds himself face to face with her alluring sister, Kelly Callahan, a professional surfer, the resort's proprietress, and a sizzling presence capable of sparking a fire in the depths of the ocean. Rafe is oblivious to the fact that it was Kelly, not her sister, who penned those emails. Battling her passionate responses to Rafe, Kelly musters the courage to reveal the truth. The palpable chemistry between them ignites instantly, uncontainably fierce and irresistible. Will Rafe be able to handle the revelation while being entangled in this potent mix of passion and honesty?
Gone Too Far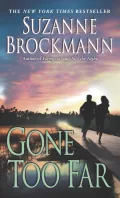 by Suzanne Brockmann
As one of the country's most skilled warriors, Lieutenant Sam Starrett's professional record is unblemished. However, his personal life tells a different story - one filled with fleeting encounters and a pending divorce, but with an unwavering commitment to his young daughter. Yet, upon arriving at his ex-wife's house in Sarasota, Florida, he stumbles upon a horrifying scene - a brutally murdered woman and his daughter mysteriously missing. FBI Agent Alyssa Locke, whose turbulent past with Sam is both passionately intense and disastrous, finds herself reluctantly leading the murder investigation.
Their last encounter, six months prior, had them thwarting a presidential assassination attempt. Now, with disturbing new evidence tying Sam to the unresolved plot, Alyssa's professional integrity is put to the test. She faces a confounding choice: arrest a man she believes is innocent or gamble her career away. As the heat simmers between Alyssa and Sam, who is keen to rekindle their spark, they both find themselves tangled in a complex web of crime, on the run to uncover the truth. In a chase that draws more agents and leaves Sam's daughter's fate hanging in the balance, the stakes turn lethally high. "Gone Too Far" weaves an exhilarating tale that echoes back to the days of World War II, depicting friendship, family, betrayal, and the honorable code of the U.S. Navy SEALs in a riveting dance of suspense and a compelling portrayal of lives teetering on the brink.
Worth the Fall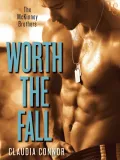 by Claudia Connor
Abby Davis, far from the clichéd beachgoer in a bikini with a cocktail in hand, finds herself on the sandy shore wrangling her four young children. The objective? To rewrite their future with memories filled with joy and laughter. Meanwhile, Matt McKinney, a seasoned Navy SEAL, is nursing a combat injury, grappling with the death of his best friend, and upholding a solemn vow - to remain steadfastly committed to his military role, leaving no room for his long-held desire for a family.
However, on this particular beach, their paths converge, with Abby opening Matt's heart to the possibility of love and Matt offering Abby a soothing respite from her burdens. Even though their pact is to part ways at the end of the week, a spark of magic illuminates their encounter, etching an unforgettable mark on their hearts. A mark that might just be worth falling headlong into.
Cage (Corps Security Book #2)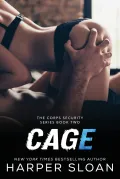 by Harper Sloan
In Harper Sloan's second book in the Corps Security series, Greg Cage was born into a role of protection, serving as the shield for his mother and sister against life's dangers, until one fateful failure. Over the past ten years, guilt and a thirst for revenge have been his constant companions, only to be recently snatched away from him. With his best friend tying the knot and no longer in need of his protective nature, Greg finds himself adrift, yearning for some semblance of control.
Meanwhile, Melissa Larson, the unyielding rock of her family, values her independence above all. The idea of seeking help from others is something she rejects outright. However, when circumstances rip the reins from her grasp, Melissa finds herself reliant on others to save her family and pick up the pieces of her world. When Greg first encounters Melissa, he feels an undeniable need for her, a craving. Melissa, on the other hand, immediately senses that Greg could lead her to both trouble and heartache.
But when Fate intercedes, leaving their lives in turmoil, Greg is left with no choice but to seek help from an old friend, Braxxon Breaker of the Breakneck MC. Together, they vow to shield those Greg loves from any impending threat.
Hot SEAL Lover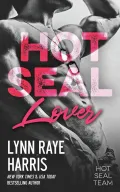 by Lynn Raye Harris
Caught in a maelstrom of scandal and betrayal when her husband is unfaithful with another man, Christina Girard finds her world in shambles, her spirit bruised, and her self-confidence at rock bottom. An unexpected encounter with the tough-as-nails Navy SEAL Remy Marchand stirs up dormant parts of her. However, Remy's association with the Hostile Operations Team, the same Black Ops group her brother belongs to, spells clear 'off-limits.' Desperate to reclaim control, Christina decides to deviate from the norm, desiring nothing more than a wild night with this tattooed, foul-mouthed maverick before pushing him out of her life.
But one blazing night with Christina is not enough for Remy, who battles his own demons, haunted by the guilt of failing to save his twin sister from her tormentor. When Christina vanishes from his life after their passionate encounter, Remy is left wanting. His longing takes a perilous turn when his SEAL team is assigned a mission to evacuate Christina from the war-ravaged Qu'rim before the enemy gets to her. Amid exploding bombs, bloodshed, and uncertain survival, Remy shields Christina, resolute not to surrender to her irresistible allure again.
But life amid chaos is intense and promises tend to blur in the face of danger. Surrender seems unavoidable. Yet survival is uncertain, especially when a formidable threat lurks, awaiting the perfect moment to strike.
SEAL of Honor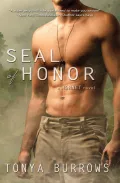 by Tonya Burrows
Life has taken a sharp turn for Gabe Bristow, a decorated Navy SEAL who once lived by the creed, "the only easy day was yesterday." His prestigious career halted abruptly, leaving him with a wounded leg and dim job prospects outside of mundane desk work. That's until he receives an unexpected opportunity: to lead a private hostage rescue mission aimed at liberating a wealthy American businessman held captive by Colombian paramilitary rebels. The offer seems appealing until he encounters his eclectic team - a linguist with a penchant for alcohol, a prodigious CIA threat analyst, an FBI negotiator with ties to the mob, a cowboy-styled medic, and an EOD expert with an explosive temperament. Add to this mix the fiery and impetuous Audrey Van Amee, who's hell-bent on rescuing her brother, even if it drives Gabe to the brink of madness.
As the danger escalates and the death toll rises, Gabe's motley crew must learn to pull together to ensure success. They have to survive not only the mission but also each other. After all, Gabe has discovered something - or rather, someone - worth living for, and he'll be damned if he can't bring her brother back alive.
A SEAL's Fantasy: Uniformly Hot SEALs Series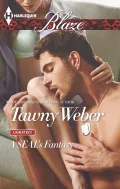 by Tawny Weber
Lieutenant Dominic Castillo faces an intriguing mission that doesn't involve a battlefield but a battle of hearts. Bound by a commitment to his team, even if it includes a member who seemingly abandoned him on their latest operation, Dominic is assigned a covert mission: the protection of that same team member's sister, Lara Banks, from a ruthless drug lord. Any misstep could cost either of them their lives.
Lara, though, shows no sign of wanting military protection, particularly not from someone linked to her estranged brother. Contrarily, she seems bent on driving Dominic to distraction with her tantalizing seductions. Despite the palpable tension between them, Lara seems determined to take their relationship beyond professional boundaries, again and again. The real question Dominic grapples with is whether indulging in their shared fantasies is worth the risk they pose.
Nauti Intentions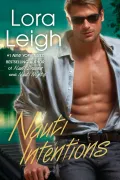 by Lora Leigh
Major Alex Jansen's long-held desire for Janey Mackay flares into an uncontrollable flame the moment he spies her in a bikini. However, laying a hand on her would mean facing the wrath of the Mackay men, a risk he's unwilling to take. Janey, who's lived a life devoid of warmth, finds herself drawn yet wary of the male energy Alex exudes. With patient and tantalizing gestures, Alex is on a mission to prove that not all men pose a threat. Just when everyone assumes Janey is finally free from danger following the demise of her tormentors, ominous notes begin to surface, causing a stir of panic. Alex, determined to keep Janey out of harm's way, pledges to protect her until she's entirely his, in both body and spirit.
The Admiral's Bride: Tall, Dark & Dangerous Series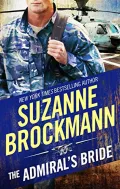 by Suzanne Brockmann
The fate of a military nerve agent that has fallen into the hands of a radical religious group is entrusted to Admiral Jake Robinson. Defying traditional methods, Jake embarks on a risky mission to infiltrate the compound where the lethal toxin is stored. His unlikely partner in this dangerous mission is Dr. Zoe Lange, a specialist in biological warfare and espionage. They pose as a married couple to gain entry, but Jake is quickly distracted by an unexpected and powerful attraction to Zoe. The lines blur between their fake relationship and genuine feelings, making the mission's success even more critical yet challenging. As the hours pass, the stakes rise along with Jake's feelings, transforming their simulation into a perilous reality. As the danger within the compound escalates, everything they hold dear hangs in the balance.
The Darkest Hour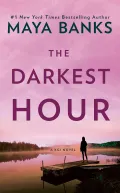 by Maya Banks
In Maya Banks's first book in the KGI Series, "The Darkest Hour", we encounter the Kelly Group International (KGI), an extremely classified family-operated organization that takes on tasks too risky for the U.S. government, seeking individuals with a military background, high intellect, and undeniable physical strength. Ethan Kelly, a former Navy SEAL, has spent a year in self-imposed isolation, wracked with guilt and sorrow over the loss of his wife, Rachel. His brothers' attempts to integrate him into the KGI operations hit a wall of resistance, until an unexpected phone call gives him hope - Rachel might still be alive. Thrown into a perilous mission, Ethan dodges bullets, ventures into the jungle, and confronts a lethal drug cartel, facing not only threats to his life but also the haunting possibility of losing Rachel again. And should he succeed in his rescue, he confronts another challenge - helping Rachel recover from a trauma she wants to forget, a journey that their love and survival may very much rely upon.
Marked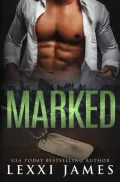 by Lexxi James
Welcome to the world of Mark Donovan - the handsome ex-Navy SEAL turned successful CEO of a multi-billion dollar empire. With a physique carved to perfection, Mark is the epitome of temptation that Jess wants to steer clear of, considering his reputation of being an irresistible heart-breaker. But Mark is more complex than just his suave exterior and bad-boy charm.
Eight years prior, a brush with death left him unrecognizable, both physically and emotionally. Mark carries a memory of a sweet, innocent kiss, shared with Jess, a moment that saw him through his final and most challenging military tour. Now a ruthless businessman, he has created a fortress of wealth, burying the fragments of his past. However, the memory of that kiss remains unburied, and despite Jess's resistance, Mark is determined to claim her. She might see him as the enemy, but in Mark's sniper scope, she's the one he's set his sights on. She's about to become his.
SEAL-ed With a Kiss: Concluding Our List of the Best Navy SEAL Romance Books
As we dock back at home base, I hope this curated list of pulse-pounding, heart-stirring Navy SEAL romances leaves you just as breathless and eager for more as the thrilling narratives themselves. It's a genre that brilliantly weaves the allure of military men with the suspense of covert operations and the timeless charm of love stories. So, ladies, prepare to embark on these captivating journeys that navigate the tumultuous seas of danger, passion, and ultimately, love. Until our next adventure, happy reading!
Discover Free Books That You'll Love!
Receive unbeatable book deals in your favorite fiction or non-fiction genres. Our daily emails are packed with new and bestselling authors you will love!








Latest Articles
Should You Listen To Music While Reading A Book?
Are Books Dying?
Why Do Books Have Blank Pages?
Is Reading a Hobby?
Complete Guide to Richard Osman Books in Order
The Best Books About Learning Chess
How Often Should You Read?
The Cork O'Connor Books in Order
Deal-icious Reads: The Best Books Like 'The Deal'
Our Comprehensive Guide to Chanel Cleeton Books in Order