More to Love: The Best Plus Size Romance Books
Published: 2 April 2023
Written by Penny Somerset
Are you tired of cookie-cutter love stories where the protagonists are all slender, impossibly perfect, and seemingly straight out of a glossy magazine? Well, my fellow body positive bookworms, buckle up, because we're diving into a world where curves rule and plus size heroines steal the hearts of many, showing that love comes in all shapes and sizes! Here's a list of the best plus size romance books, where the protagonists will charm you with their wit, dazzle you with their passion, and teach us that love doesn't discriminate.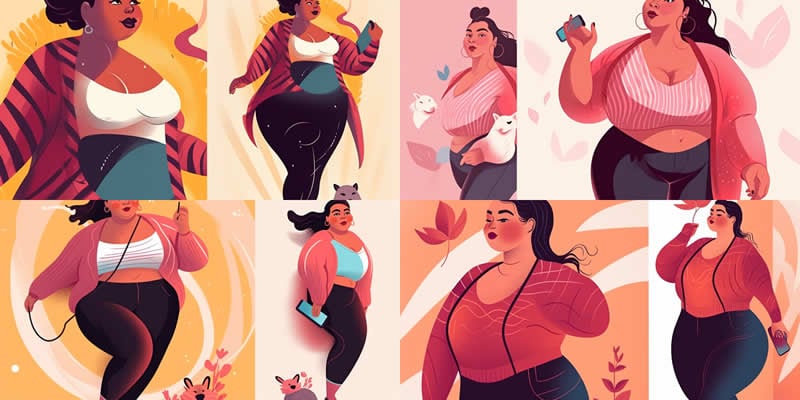 Please note that Books.org participates in the Amazon Services LLC Associates Program. This means that when you click on our links to Amazon.com and make a purchase, we may receive a small commission at no extra cost to you. This helps us continue to provide high-quality book recommendations and reviews. We truly appreciate your support!
Curves Ahead: The Best Plus Size Romance Books
No more skimming through pages of romances that lack diversity and representation; it's time to embrace the allure of love stories featuring characters who represent the true beauty of real-life romance. In these novels, you'll find your heart swelling with joy as you accompany these gorgeous plus size heroines on their journeys to love, self-discovery, and empowerment. So, prepare to curl up in your favorite reading nook, and get ready to lose yourself in tales that celebrate love in all its voluptuous glory.
Discover Free Books That You'll Love!
Receive unbeatable book deals in your favorite fiction or non-fiction genres. Our daily emails are packed with new and bestselling authors you will love!








Latest Articles
The Best Books About Learning Chess
How Often Should You Read?
The Cork O'Connor Books in Order
Deal-icious Reads: The Best Books Like 'The Deal'
Our Comprehensive Guide to Chanel Cleeton Books in Order
The Best Historical Lesbian Romance Novels
Your Guide to Elizabeth George Books in Order
Our Curated List of the Best Books About Genealogy
Our Guide to the Best Fated Mate Romance Books
Our Complete List of Sally Rigby Books in Order