Romance Books About Pirates: Plundering the Booty of Love
Published: 21 May 2023
Written by Penny Somerset
Ahoy, book lovers! Are you looking for an escape from your routine, ready to embark on a whirlwind of high-seas adventure and passionate affairs? Then it's time to dive into the rich, vibrant world of romance books about pirates. These novels, packed with dashing rogues, daring escapades, and of course, the allure of forbidden love, offer an exciting deviation from the typical historical romance narrative.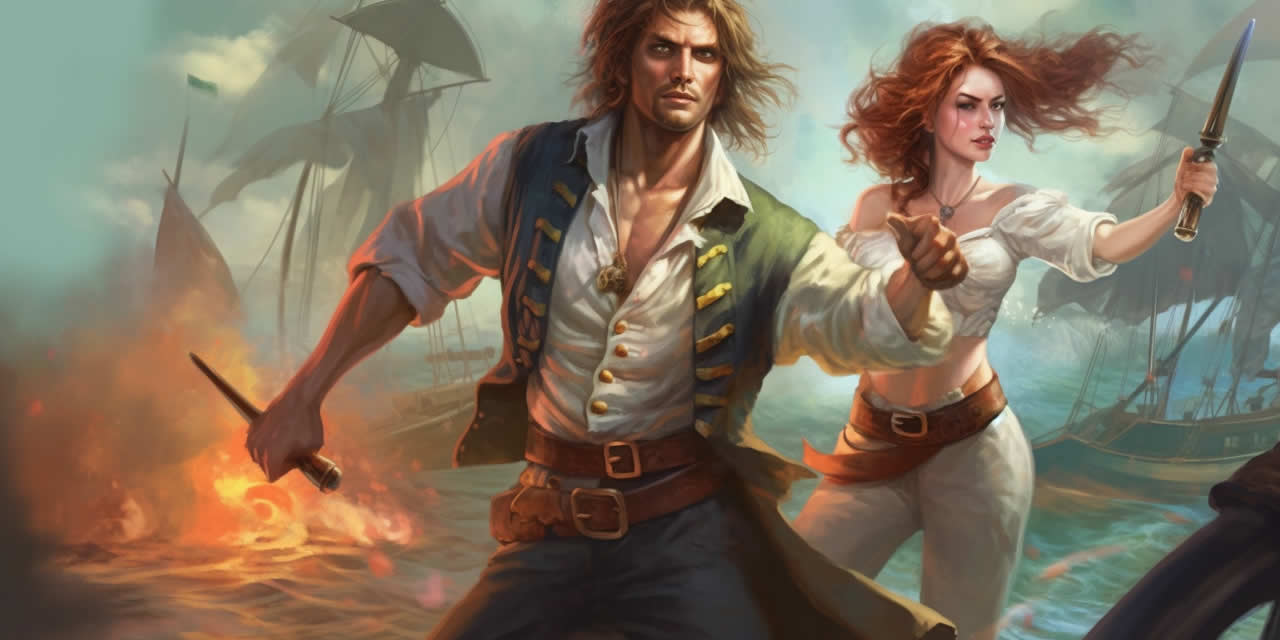 Please note that Books.org participates in the Amazon Services LLC Associates Program. This means that when you click on our links to Amazon.com and make a purchase, we may receive a small commission at no extra cost to you. This helps us continue to provide high-quality book recommendations and reviews. We truly appreciate your support!
Whether it's the fiery female pirates that command their ships and capture hearts or the charming pirate who sweeps you off your feet (or the ship's deck), these stories will transport you to a world where the stakes are high and the passions are even higher. With a healthy dose of swashbuckling adventure mingling with tender, heartfelt moments, historical romances featuring pirates offer an exciting treasure trove for the romantic souls among us. So, prepare to set sail on this exciting voyage of discovery, where love and adventure intertwine in the most unexpected of ways.
Discover Free Books That You'll Love!
Receive unbeatable book deals in your favorite fiction or non-fiction genres. Our daily emails are packed with new and bestselling authors you will love!








Latest Articles
Should You Listen To Music While Reading A Book?
Are Books Dying?
Why Do Books Have Blank Pages?
Is Reading a Hobby?
Complete Guide to Richard Osman Books in Order
The Best Books About Learning Chess
How Often Should You Read?
The Cork O'Connor Books in Order
Deal-icious Reads: The Best Books Like 'The Deal'
Our Comprehensive Guide to Chanel Cleeton Books in Order