Romance Books About Vikings
Published: 28 May 2023
Written by Penny Somerset
Hello fellow romance enthusiasts! As we embark on this voyage together, we're setting sail from the familiar shores of modern love stories, steered by the compass of our shared passion for romance novels, and heading towards the rugged landscapes of Northern Europe. Our destination? The fascinating, sometimes brutal, yet always enticing world of romance books about Vikings. I'm excited to delve into Norse mythology, a theme frequently woven into these tales, and share my thoughts on some books where valiant warriors and shield maidens undertake epic journeys in search of honor, destiny, and - of course - love.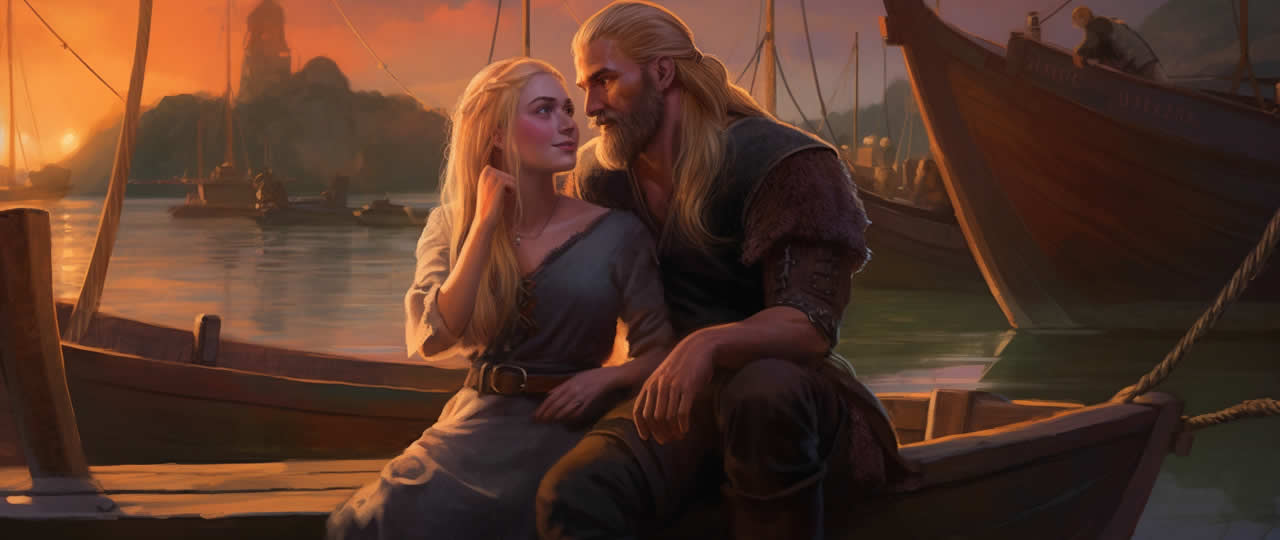 Please note that Books.org participates in the Amazon Services LLC Associates Program. This means that when you click on our links to Amazon.com and make a purchase, we may receive a small commission at no extra cost to you. This helps us continue to provide high-quality book recommendations and reviews. We truly appreciate your support!
It's captivating to see how authors master the art of world-building in these narratives, taking us back to a time when the courage of one's heart was just as important as the strength of one's arm. We'll venture together through the wilds of the eleventh century, exploring stormy seas, frosty fjords, and mighty mead halls. But, fear not! We won't lose sight of our cherished romance tropes amidst the shield-wall battles and longboat voyages. After all, it's the moments of tenderness, passion, and profound connection that make these stories truly shine.
Discover Free Books That You'll Love!
Receive unbeatable book deals in your favorite fiction or non-fiction genres. Our daily emails are packed with new and bestselling authors you will love!








Latest Articles
The Best Books About Learning Chess
How Often Should You Read?
The Cork O'Connor Books in Order
Deal-icious Reads: The Best Books Like 'The Deal'
Our Comprehensive Guide to Chanel Cleeton Books in Order
The Best Historical Lesbian Romance Novels
Your Guide to Elizabeth George Books in Order
Our Curated List of the Best Books About Genealogy
Our Guide to the Best Fated Mate Romance Books
Our Complete List of Sally Rigby Books in Order