Books.org Blog
Author Profiles
Learn about your favorite authors and discover new ones! We provide author biographies and lists of their books in order of publishing.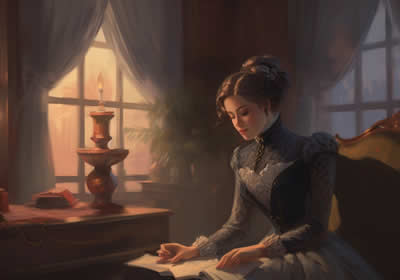 Today we're embarking on a journey through time, escorting the adventurous Countess Harleigh as she maneuvers her way through the intrigues of 19th century England. We're diving into the series penned by the talented Dianne Freeman, and this post will be your compass, guiding you through the captivating world of Dianne Freeman books in order. Grab your monocles and lace gloves, we're heading into an era filled with secrets, scandals, and suspense!
Craving more mystery? Tea isn't the only thing brewing here...
Discover Free Books That You'll Love!
Receive unbeatable book deals in your favorite fiction or non-fiction genres. Our daily emails are packed with new and bestselling authors you will love!