Books.org Blog
Book Lovers
From cozy libraries and rainy days spent inside reading to exploring new authors and genres, there's something magical about being surrounded by literature at all times. Whether you prefer large hardcover books, paperbacks, or eBooks, there is something special about having a story in your hands.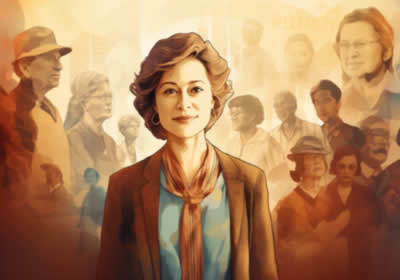 Hello there, passionate seekers of ancestral connections! It's an absolute thrill to dive into the labyrinth of time, peeling back the layers of years, and discovering the stories that have shaped our familial identities. As we unravel the threads of our past, from the whispers of census records to the scientific marvel of advanced genetic genealogy, the sheer joy of understanding our lineage can be truly transformative. And what better compass to guide us through this exciting voyage than the best books about genealogy?
Dig deeper! Unearth genealogy book gems
Discover Free Books That You'll Love!
Receive unbeatable book deals in your favorite fiction or non-fiction genres. Our daily emails are packed with new and bestselling authors you will love!