Books.org Blog
Book Lovers
From cozy libraries and rainy days spent inside reading to exploring new authors and genres, there's something magical about being surrounded by literature at all times. Whether you prefer large hardcover books, paperbacks, or eBooks, there is something special about having a story in your hands.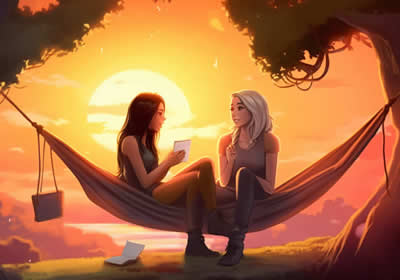 The compelling narratives in lesbian romance books center women and their emotional journeys, offering readers a captivating experience. Losing yourself in a well-crafted lesbian romance novel is pure magic. These books, charged with passion and emotion, help us explore our sexuality and the fascinating dynamics of an intimate relationship between women. As an avid reader who loves lesbian fiction to bits, I've gathered my favorite lesbian romance books that aren't only thrilling but also celebrate the intricate beauty of lesbian literature.
Uncover sapphic love stories here
Discover Free Books That You'll Love!
Receive unbeatable book deals in your favorite fiction or non-fiction genres. Our daily emails are packed with new and bestselling authors you will love!