Books.org Blog
All Articles
On the Books.org Blog we post regular articles covering new release and classic books, book events, news, and anything that may interest book-lovers and bibliophiles. We hope you enjoy our articles!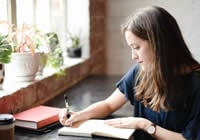 There are lots of reasons you might choose to self-publish. Maybe you're part of a popular online fandom that has a large audience for your work, but mainstream publishers don't pay attention to it. Or, perhaps you've written a family history and only need a handful of copies to give away. If you want to write literary fiction, self-publishing might be a way to get more experience and attract the attention of a traditional publisher.
Learn about self publishing your own book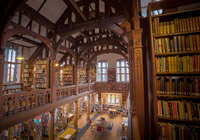 Books are considered among humankind's most precious objects - both as works of art and keepers of knowledge. So, it's little wonder that libraries are included in the world's most beautiful buildings.
See our top 10 libraries
Discover Free Books That You'll Love!
Receive unbeatable book deals in your favorite fiction or non-fiction genres. Our daily emails are packed with new and bestselling authors you will love!