Books.org Blog
All Articles
On the Books.org Blog we post regular articles covering new release and classic books, book events, news, and anything that may interest book-lovers and bibliophiles. We hope you enjoy our articles!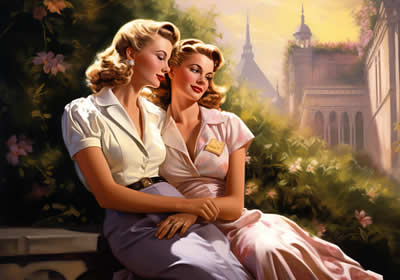 If you're anything like me, delving into the rich tapestry of historical lesbian romance novels is akin to embarking on a thrilling journey through time. These intricate works blend an intoxicating mix of passion and history that will lead your heart down unbeaten paths - transporting thought and emotion across centuries, after all; isn't it an adventure worth seizing?
Want to be whisked away by sapphic sagas?
Discover Free Books That You'll Love!
Receive unbeatable book deals in your favorite fiction or non-fiction genres. Our daily emails are packed with new and bestselling authors you will love!