Books.org Blog
All Articles
On the Books.org Blog we post regular articles covering new release and classic books, book events, news, and anything that may interest book-lovers and bibliophiles. We hope you enjoy our articles!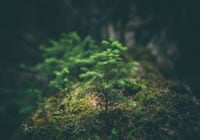 Yearning for a sustainable lifestyle? Are you looking for the best books on the topics of sustainability, climate change and ecology? We've put together some of the most thought-provoking books about the big environmental questions of our time. These books will inform you and leave you feeling hopeful about the possible futures we can create.
See our top 20 green books
Discover Free Books That You'll Love!
Receive unbeatable book deals in your favorite fiction or non-fiction genres. Our daily emails are packed with new and bestselling authors you will love!