Books.org Blog
All Articles
On the Books.org Blog we post regular articles covering new release and classic books, book events, news, and anything that may interest book-lovers and bibliophiles. We hope you enjoy our articles!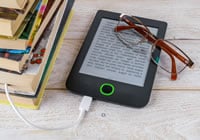 These days, producers must deliver books with greater attention to detail and relevance. They need to be able to fit both the physical and digital platforms. Books have to catch consumer attention. Otherwise, patronage and salability become even more challenging.
Learn more about book design
Discover Free Books That You'll Love!
Receive unbeatable book deals in your favorite fiction or non-fiction genres. Our daily emails are packed with new and bestselling authors you will love!